Discussion Starter
•
#1
•
I would post this in my SD spring conversion thread I started last year, but it seems to be locked, so I guess I'll post this in a new thread.
My truck is a crew cab short bed F250, which I had already converted the front to F350 suspension and D60. I got a full set of springs off a '04 F350 Single Rear wheel 4x4 truck. SO installed the rear springs, blocks, and overloads in to my truck.
I actually had all the SD bolts, however I didn't want to buy odd size drill bits that I never would use again, so I bought a 3/4 in bit and new 3/4 in bolts.
I drilled out both ends of my springs for 3/4 in bolts, and the front hanger on the truck, and the factory obs spring shackle. I also replaced the shackle pivot bolt as well, all grade 8 of course.
I got the overloads on the springs as well, but I still need to pickup up two more of the frame tabs so I haven't bolted those on yet, but I have them.
The factory F250 shocks were too short, but I had gathered up some Rancho RS9000 adj. used shocks and installed them, so far it does seem to ride better over bumps and it raised the truck just over 3in. in the rear so I guess 2in. from the blocks and ~1 or 1.25 in. from springs
While I was at it, I also swapped my F250 xlt badges for F350 xlt badges that I snagged last week at work.
I like it so much better than before, not even that it rides any different, but I hated it sagging in the rear, now its a usable truck again.....
Before: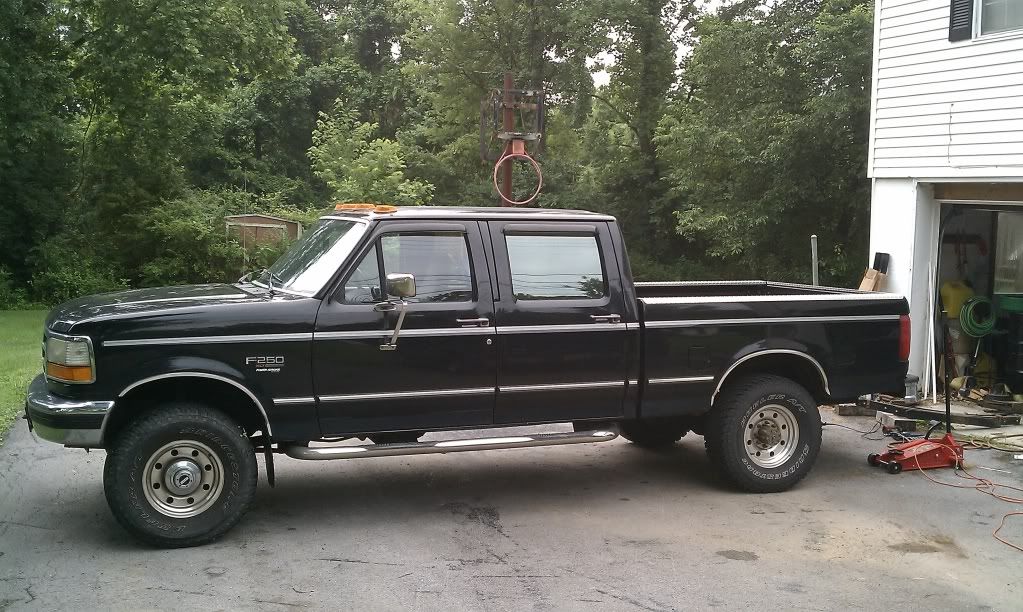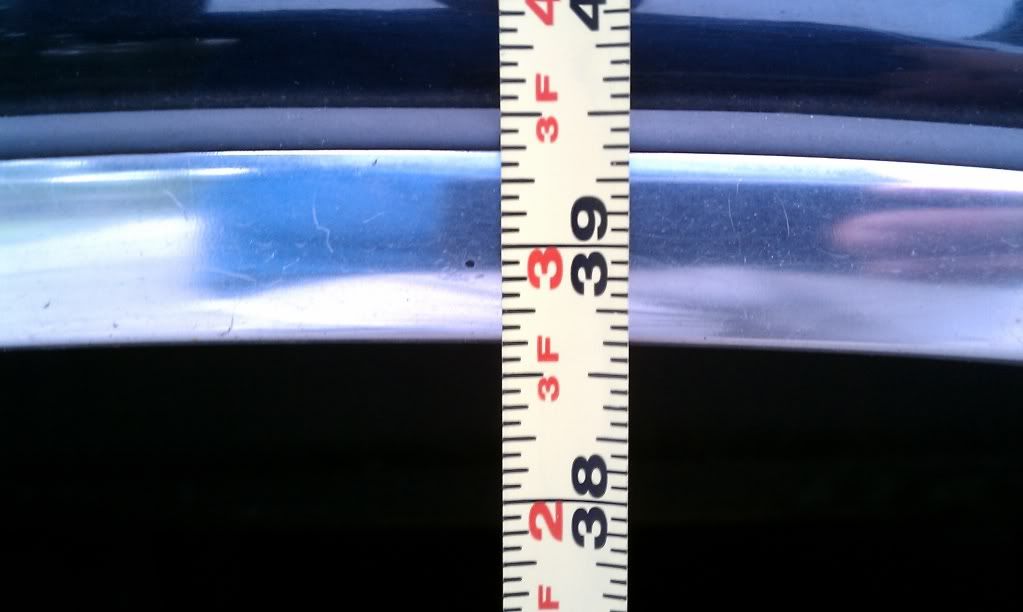 During: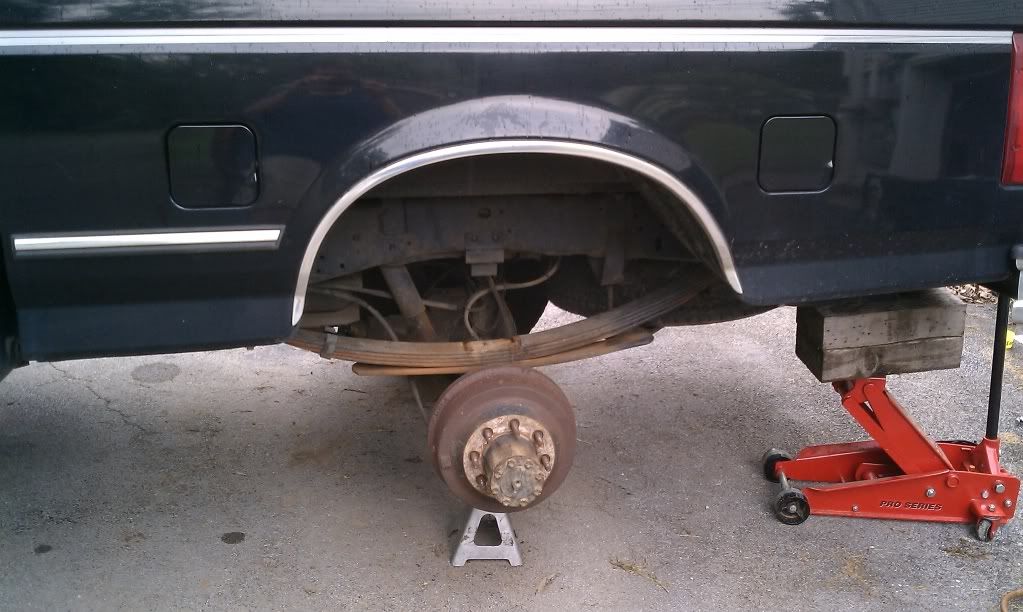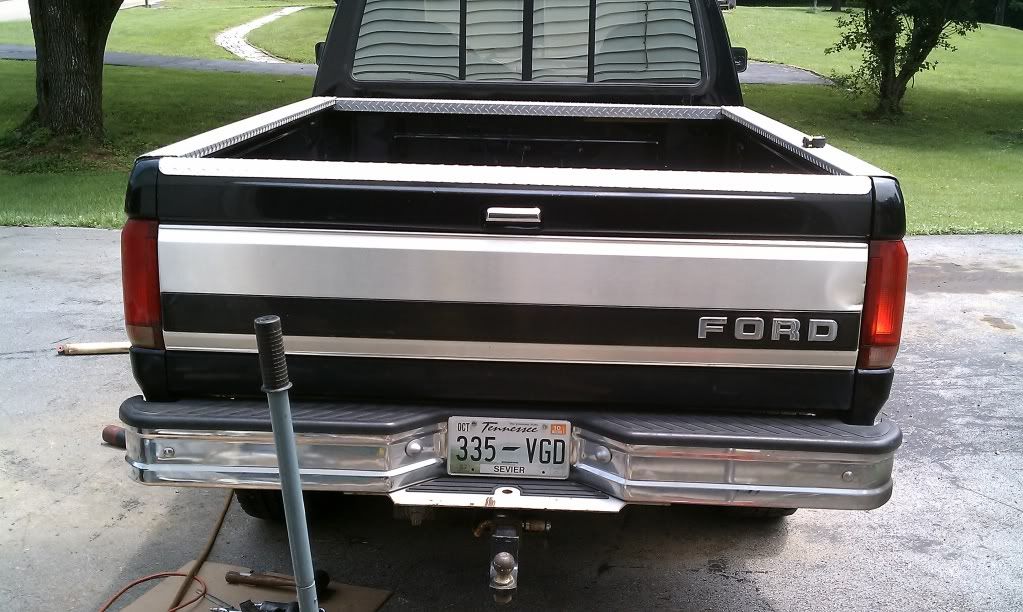 After: