I think I know the answer before I ask, but is it possible to buy a reasonably-decent (not professional Al-Can highway-quality) snow plow for <$4K? One that would stand up to a few dozen miles (at most - more likely just half a dozen) every ~4 years or so? I grew up in South Louisiana, and I now live just outside Memphis, just to put my knowledge of plowing into perspective. My F250HD has handled this current mess flawlessly (despite a trashed front u-joint that I was about to replace when the snow hit), and it has a front receiver (that I don't really need or use).
(click this link)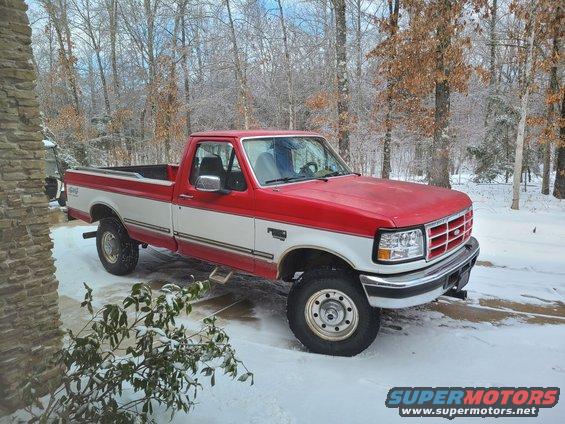 Is that enough to mount a real plow, or only the ultra-light-duty homeowner-type I-can't-shovel-my-30-foot-driveway plows that I see on Amazon?
Or do I need to remove the receiver to put a decent plow on? My driveway is ~1/4 mile of gravel (currently) with some hills/turns/low-spots, and there's another ~1.25 mi. of paved roads (without manhole covers or other obstructions) from my driveway out to the highway (which gets plowed by the county). But I'd probably do some extra for my neighbors, and maybe a little paid work (but a LOT of people around me have tractors, so not much). I know the difference between full-trip & trip-edge, but I
don't know
which one would suit my purpose best (or if it really matters for such light use). Do I need wheels or shoes on the blade? Round shoes, or swivels? Metal upper blade or plastic? I can do all the installation/wiring & any fabrication necessary, and unload it from an 18-wheeler.
Are there any other factors relevant to choosing a plow? How much would I have to spend to get a plow that would last with such LIGHT use? I'd prefer that all components be made & assembled in USA or Canadia. Got a link to an etailer that will ship it this far South for a reasonable total cost? Thanks.