Discussion Starter
•
#1
•
Wussup fellas... Just making my first post and introducing myself. I've wanted an OBS 7.3 since I was 16, now at 21 I sold my Trans Am to fund one..
I ended up with this.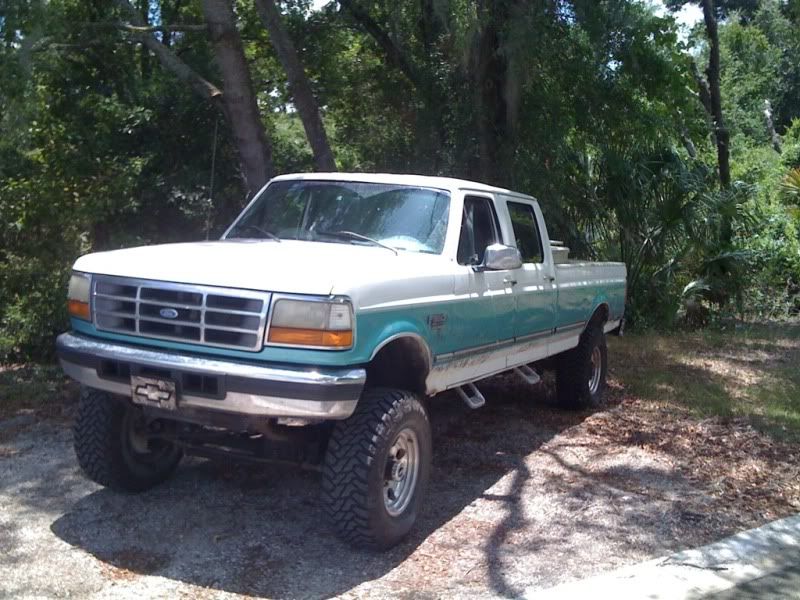 1996 CCLB, 6" lift new 35 Cooper m/t, rebuilt trans (shift kit, triple disc comverter), 3" DP, 4 in straight pipe, Ts 6pos chip, napa airfilter mod. 315K p/o said injectors were prolly done around 200k, and glowplugs have been done, trans has around 6K.
Paid 5K cash for it, needed uppipe donuts, oil cooler o-rings, column rebuilt, and a front seat.
Finished the uppipes yesterday.. Honestly wasn't too bad! Gonna do the oil cooler whenever my gaskets come in.
Only questions I have are.. I hope I get better than 9mpg this tank.. And what year will columns and seats interchange?
Thanks guys! Hope to learn alot..
Chris