Discussion Starter
•
#1
•
I bought this F350 last year before going out for a deployment, got home last month and have been working on it ever since! When i got it the steering wheel had a bad case of the wobbles, it death wobbled at any speed above 35 due to loose/worn suspension and bad shocks and had a pretty impressive fuel leak in the valley. It has 233,xxx miles and was showing it.
The current mod/repair list includes:
-totally rebuilt fuel system under the hood (in reto i should have done an electronic system but i was in a rush)
-33x12.5x16.6 Trxus tires on re centered HMMWV wheels (for sale now)
-new rancho shocks and rebuilt front suspension minus springs
-Single mass flywheel and clutch
-10 years worth of maintenance that wasn't don (new fluids everywhere, batteries)
-new steering column and steering wheel
3" MBRP downpipe and cat delete
-new stereo with a media player, alpine R speakers and soundstream amplifier
-2006 F150 King Ranch seats front and rear (best mod yet)
Future mods:
-Alpine type R 10" sub in a custom box that will double as the console between the rear king ranch bucket seats
-110 gallon in bed fuel tank to supplement the dual tanks for those long trips (plan on blending my own bio this winter)
-16x8 micky thompson classic II in flat black with Kanati Mudhog 305/70/16's
-body repair (new hood, repaired bedside, new bumpers)
-Reverse shackle kit with SD springs front and rear
-spray on bedliner in the bed and underbody
-general prettying up (deglaze headlights, new body moldings)
-new paint! Im going to continue with the king ranch theme with either the OG dark green or white with a Bronze/gold strip all the way around like the king ranch's have.
The day it was delivered to indianapolis, no mods or repairs yet: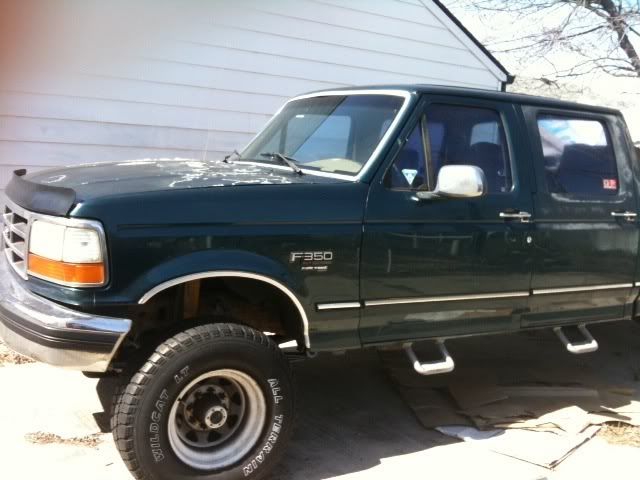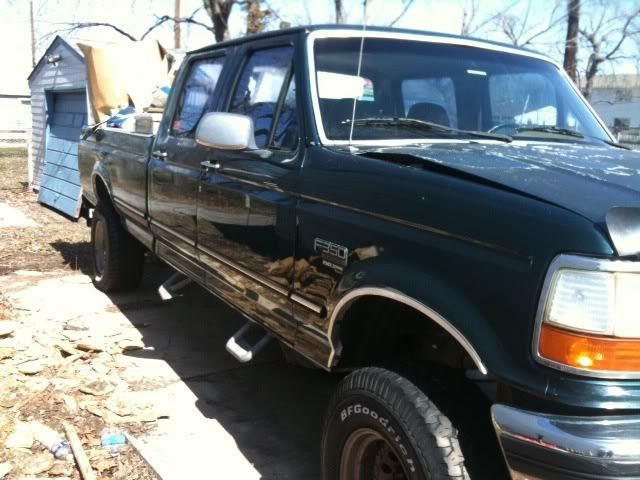 After adding the 33x12.5x16.5 wheels:
My favorite mod so far, 2006 F150 King Ranch bucket seats front and rear: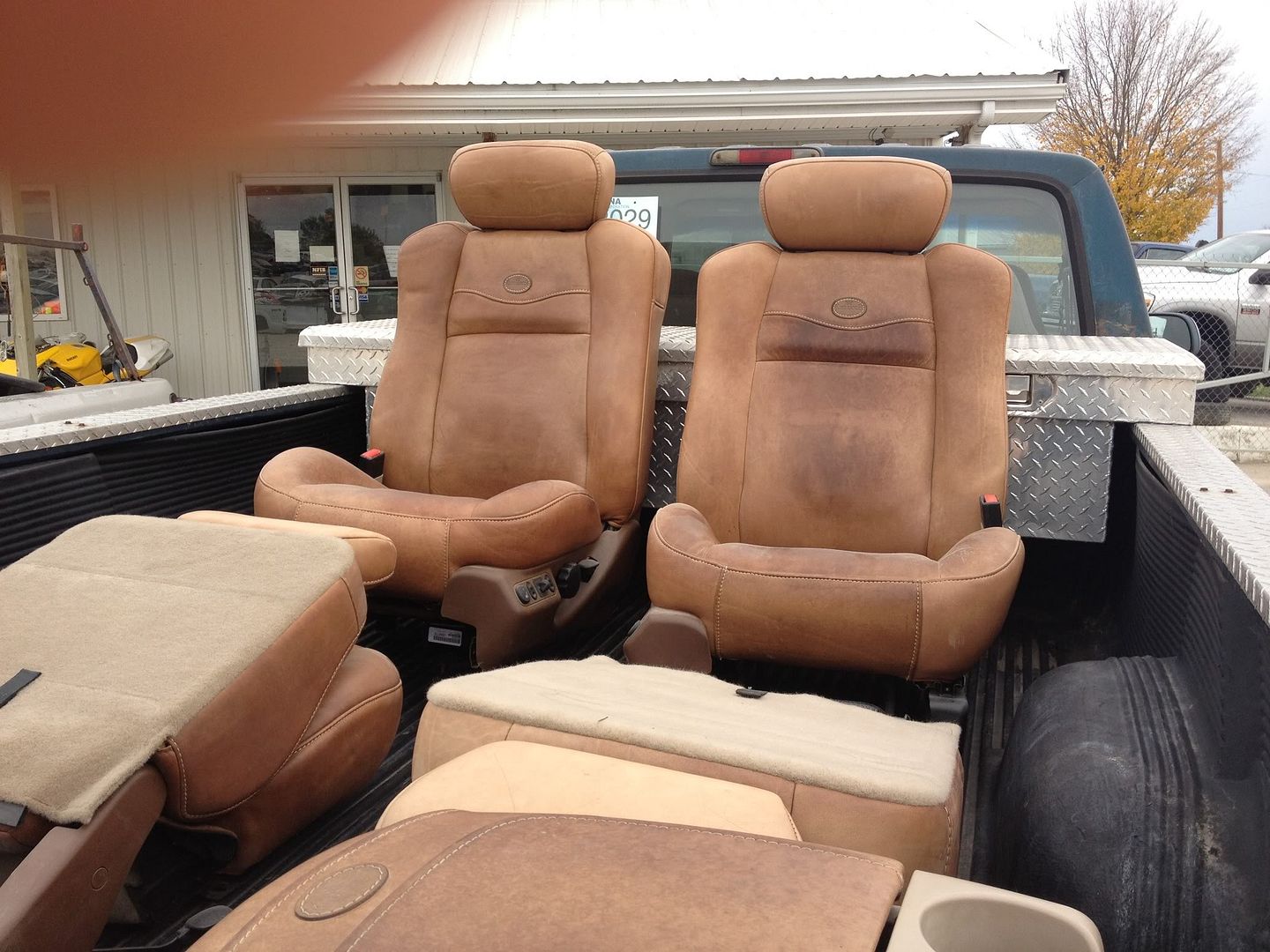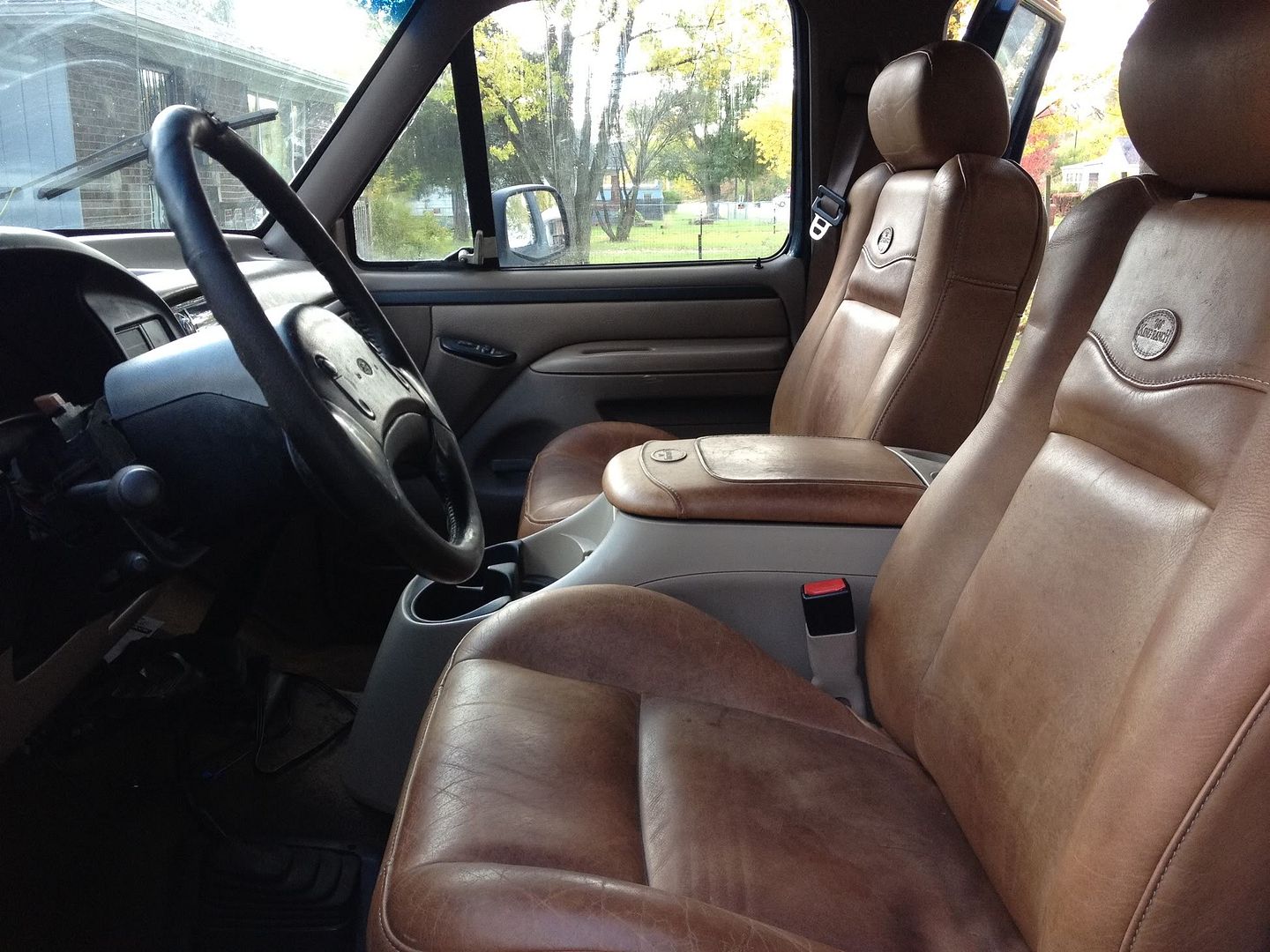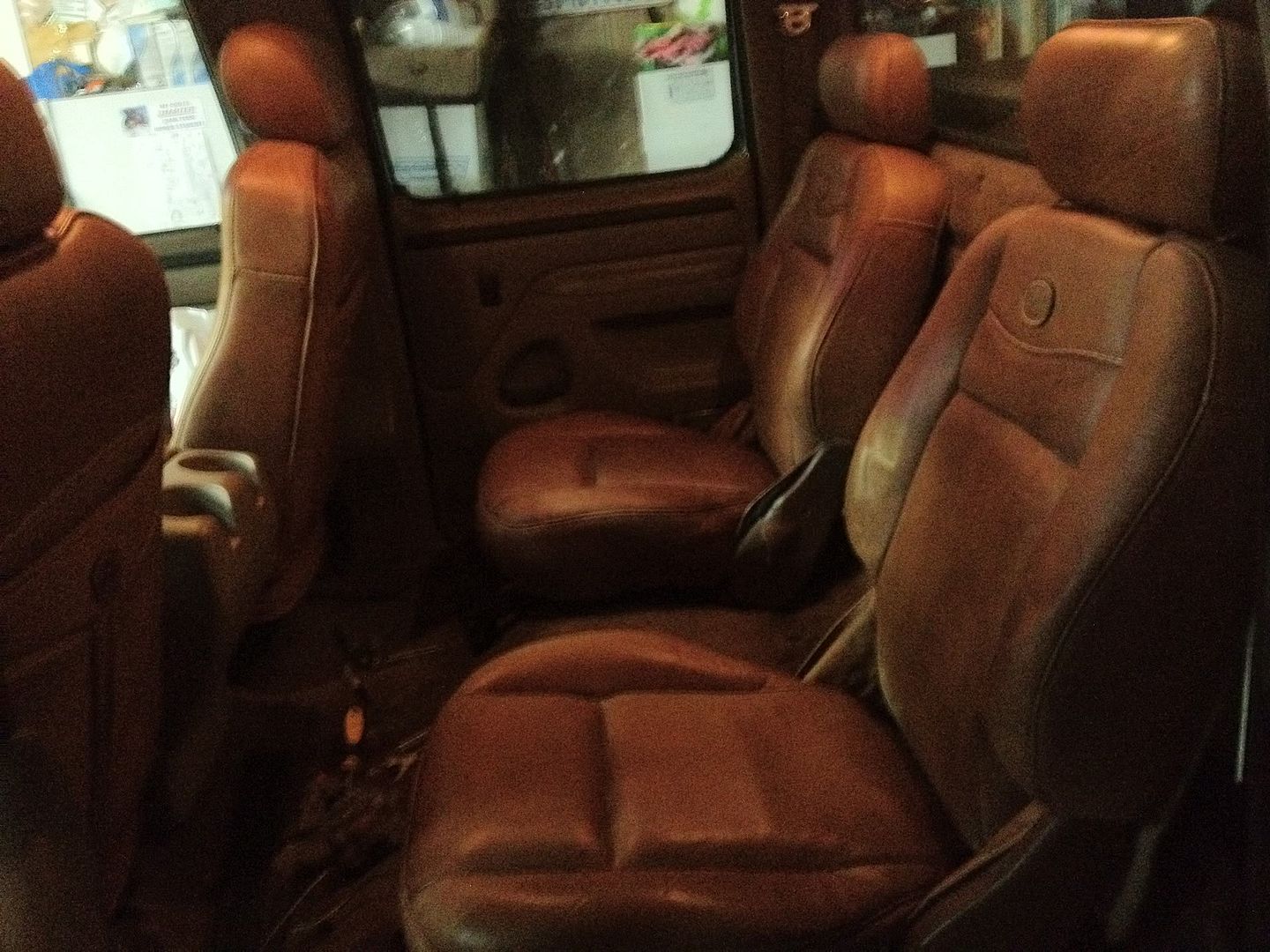 I dont know what year F150 (if it was an F150) this came out of, but it fit perfectly. Had to take the bottom mount off and use my original due to an extra bracket the new column had on it.
Just bought these wheels, literally a half hour ago. Mickey Thompson Classic II 16x8 4in backspace and -13 offset. Hope they fit....