Discussion Starter
•
#1
•
Thought this might be of some interset or use to people that are looking at or use Mobile one. Of note it shows Phosphorus and Zinc Levels both of which the EPA has required reduced for cat and DPF longevity. Diesel oils have some of the highest still and racing oils are not required to conform and have even higher levels. Basically levels of old.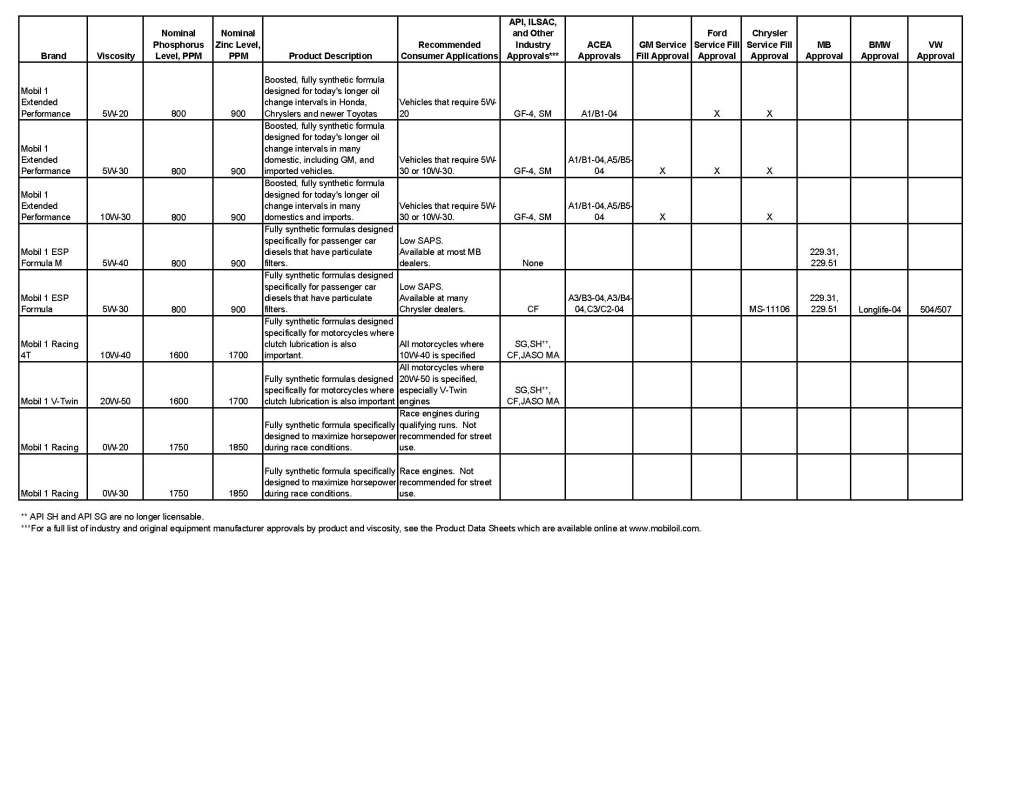 Link on Mobiles site:
http://www.mobiloil.com/USA-English/MotorOil/Files/Mobil_1_Product_Guide.pdf
Q & A with Mobile One oil tech called "ASK MOBIL"
http://www.mobiloil.com/USA-English/MotorOil/Car_Care/AskMobil/AskMobil_Homepage.aspx