Discussion Starter
·
#1
·
Since a few people from another site are here i figured id see what the buzz is. My name is Rob, im from the Coal Region in Pa and i have a love affair for odd Ford and Mercury vehicles.
My diesel is an 88 F-350 Custom 4x4 7.3 NA, with a 5 speed and A/C (which i found is rare for a custom trim). I also have a 93 F-150 XLT 4x4 xlt, modded 300 I6, built E4OD and a dana 44 straight axle. Lastly i also have a 66 Mercury Comet 202 with a mild 390 and C6.
pics, since everyone loves pics. she aint pretty but its gets the job done.
here it is when i first bought it, fully tricked out with all the pappy truck add-ons: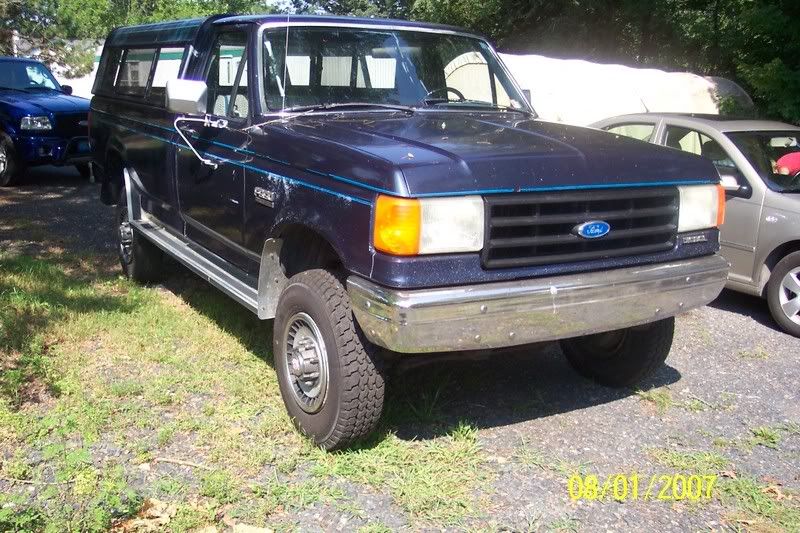 boy i forgot how ugly that was haha. here it is as of now: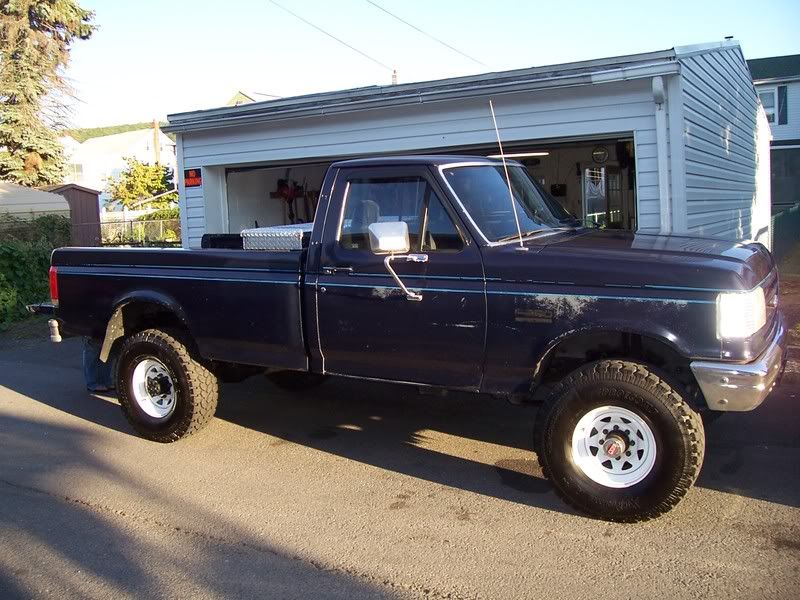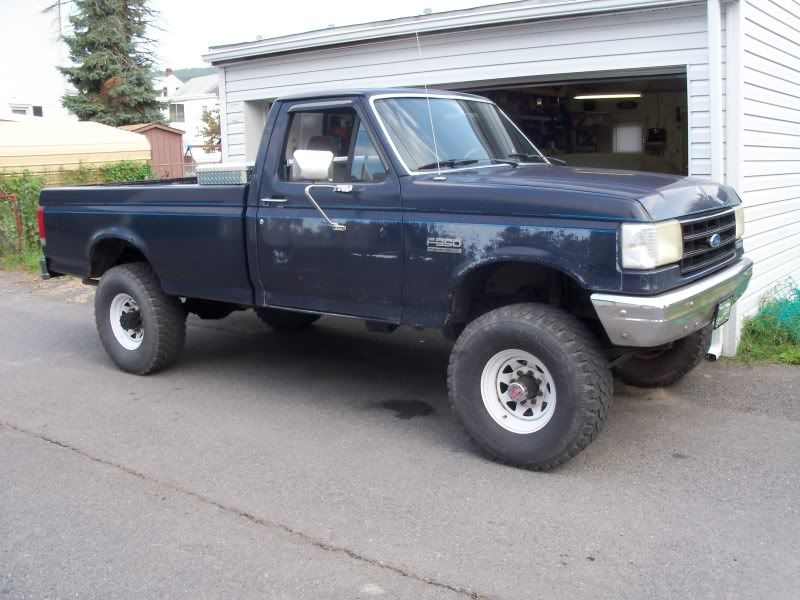 First pic is with all the #### removed, 315/75/16 ProComp Xtreme ATs on some white wagon wheels. Second pic is it leveled out, about 2 1/2"s up front. (yes its saggin, theres about 1500 lbs of scrap in the back).
I also added an Alpine headunit, some Infinity References speakers, US Acoustic/RF amp, 1995 F-150 bench seat and some extra sound deadener.
Engine wise it has a fallin apart and off 2 1/4" true dual exhaust with blown out glasspacks, pump turned up a little, Banks air cleaner top and a "custom" cold air intake set up. Also threw in a set of CAT group 31 batteries.
Otherwise its pretty much stock except for the headlight relay mod and some more dents from wheelin the snot out of it. Really havent had much trouble with it since i bought it in july 08.
just because i liek this pic: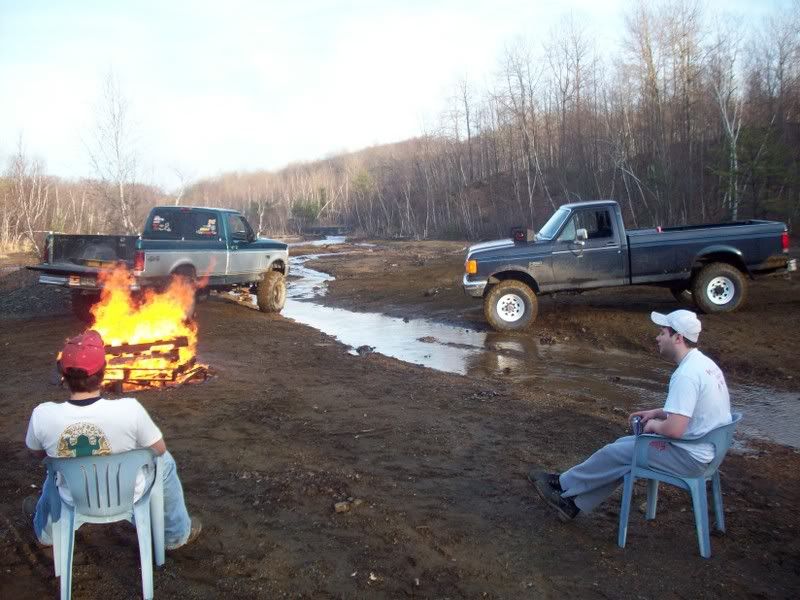 just for S n Gs here is my other junk: