Discussion Starter
•
#1
•
A buddy and I bought a '94 XL a while back for a quick flip, and then he fell in love with it so he bought my half out... He drove it for a while and finally got sick of the exhaust leaks in the cab, the messy driveway from leaking nearly a quart a day, the plumes of grey smoke, and the struggle to make 10PSI of boost. So, me being a welder, and my buddy being fully capable of buying pizza and beer (but not rich enough to afford the aftermarket solutions,) we whipped up the solution to his problem - a set of bellowed up pipes, a cleaned up collector & EBPV outlet, and an EBPV deleted pedestal.
Just thought I'd throw up a few pics for your viewing pleasure.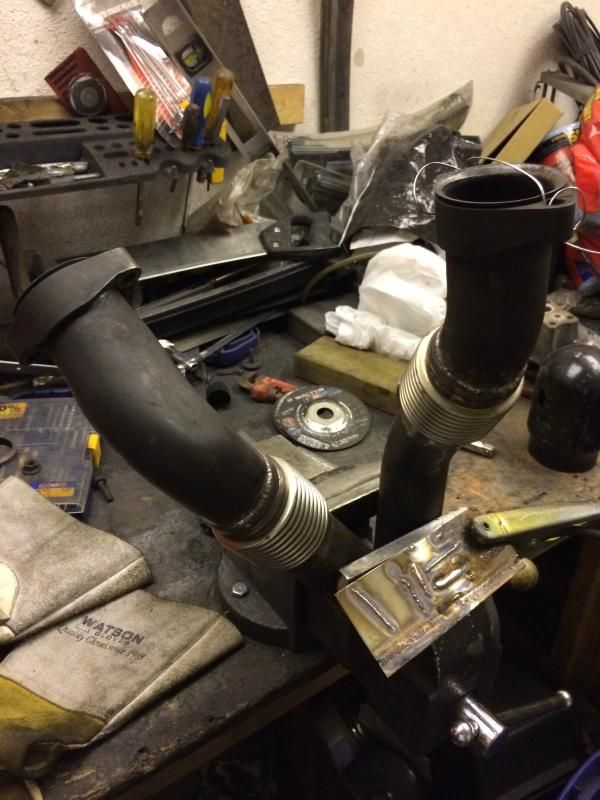 Oh and while we were at it, we threw a 1.0 exhaust housing on and a 3" downpipe... now makes 21PSI of boost and makes all sorts of wonderful turbo whistling noises. Needless to say... we're both grinning ear-to-ear.