Discussion Starter
•
#1
•
I just thought I would share this fuel mileage tracker that I made for myself one day when I was really bored.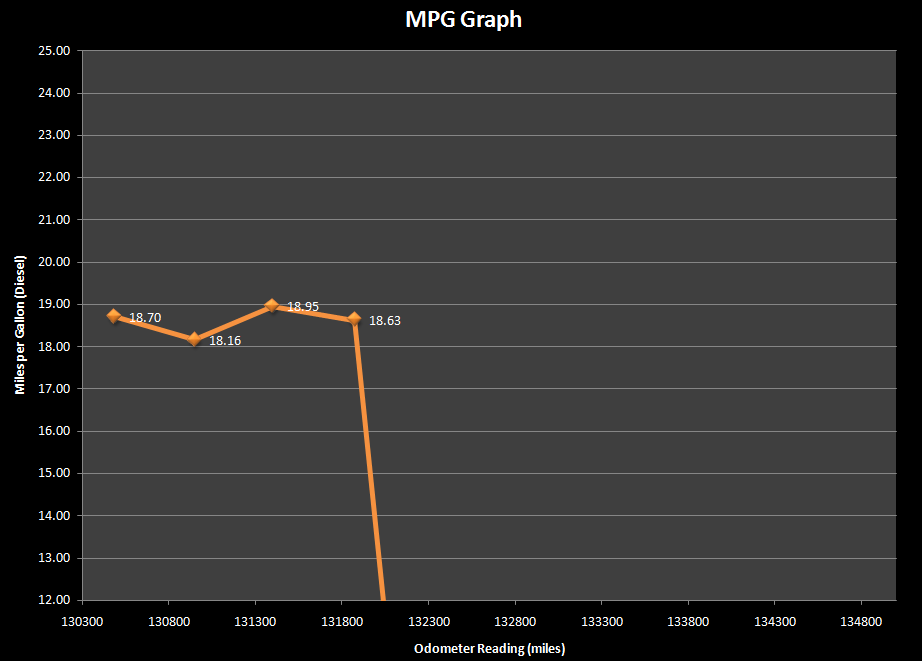 (It's a Microsoft Excel file.)
Gas Mileage Tracker - Empty.xlsx - File Shared from Box.net - Free Online File Storage
Here is what I would do to get started:
The next time you fill up with gas, stop as soon as the nozzle kicks off.
Write down the current mileage.
The next time you fill up with gas again, write down the mileage, fill up until it clicks (that way you have the same amount in the tank as last time), and write down the amount of gallons.
Now you can just enter that data into the spreadsheet and it will calculate everything for you. The highlighted cells on the right are automatically calculated, so don't change them. Just keep repeating the process and make sure to fill until it clicks so that you don't get incorrect results.
One other thing that you can account for is tire size. Since a bigger diameter tire will take you farther for each revolution, the odometer mileage isn't completely accurate anymore. What I did was go out on the interstate, reset the trip meter when I passed a mile marker, and then looked to see what it registered at the next mile marker. Mine was barely over 0.9 miles, so I estimated about 0.92. To correct for this and get accurate gas mileage results in the spreadsheet, just type the number you get where it says Tire Correction Factor. This should give you your correct mileage.
EDIT: to find actual tire correction factor, just divide the stock tire size by the new size(example: 28.9"/31.7" = 0.91)
For the MPG graph, you have to adjust both the axis ranges to fit your specific vehicle.
I have mine set to 12-25mpg and 130,300-135,000miles.
To change them, right-click on the axis and click "format axis".
Let me know if you have any questions.