Discussion Starter
•
#1
•
while doing my clutch this weekend i decided to tackle the job of fixing the leaking shifter boot at the sametime . i have heard some people say you need a special tool to do this job , im here to say you dont.
first off pull off your main shifter boot and shifter itself.youll see mine was leaking pretty decently. loose mounting bolts can also cause a leak in this area. another thing to note is the vent for the tranny right in front of the shifter. make sure the cap spins and its free of dirt. if its clogged it will cause seals to leak. some people may even notice the old turbo pedistal oring i lost a while back. found it!
once its out on the bench , grab hold of the section of the rod that goes inside the transmission and pull it downwards , pulling it through the seal. be careful not to lose the plastic bushings off it.
now if you look up through the bottom of the housing, youll see a fairly large , stiff snap ring holding and sealing the boot in. grab a screwdriver and pry it out from the bottom.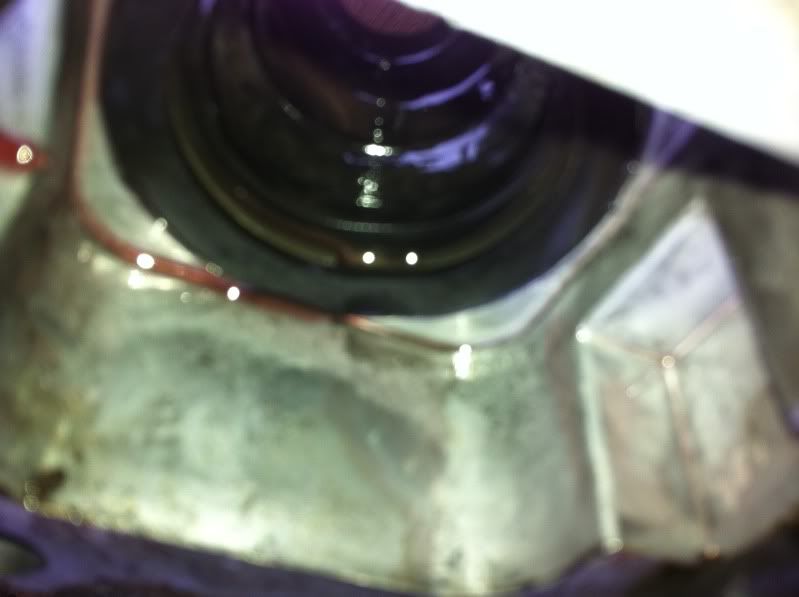 now to reassemble clean off the housing get that snap ring and put it inside the groove of the new boot. put some clean engine oil on the outter area of the boot where the snap ring is. take the boot and put it in from the bottom. this part was kind of tricky. this snap ring is really stiff. to get it back in, i got a c clamp over one of the ends of the snap ring to hold it down. i used the female end of a 6" 3/8 extension to push down on the edge of the boot and ring and kind of walked in in if that makes sense. it might take a few tries.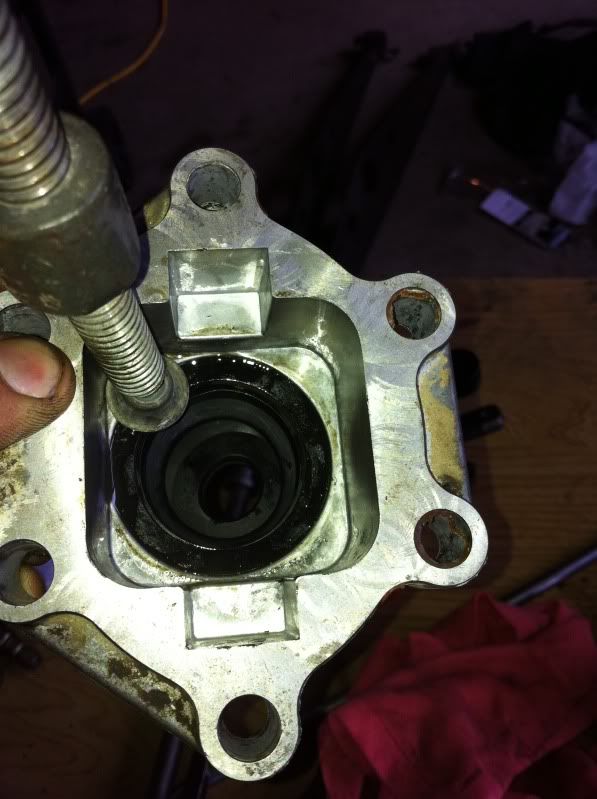 then pop your shifter back up into it making sure its the right way and bolt it back on