Discussion Starter
•
#1
•
Hello fellow strokers, this is going to be my first Diesel Build so it should be interesting.
Starting with a newly purchased 95 F250 Regular cab Longbed 4x4, the truck had no rust, ran decent and the 4wd worked. The truck was definitely used like a truck though, bed was full of dents, scrapes and scratches, front ttb was trash and the interior was sun beaten.
Since I had no real experience with diesels I left the truck alone while I searched the Diesel forums for insight on my truck and it's powerplant.
I drove the truck for a while until I realized that the cooling system started to contaminate with diesel fuel(cracked injector cup). Now that the truck was down I had time to start other mods i had been planning....
First thing I did was scrap the bed...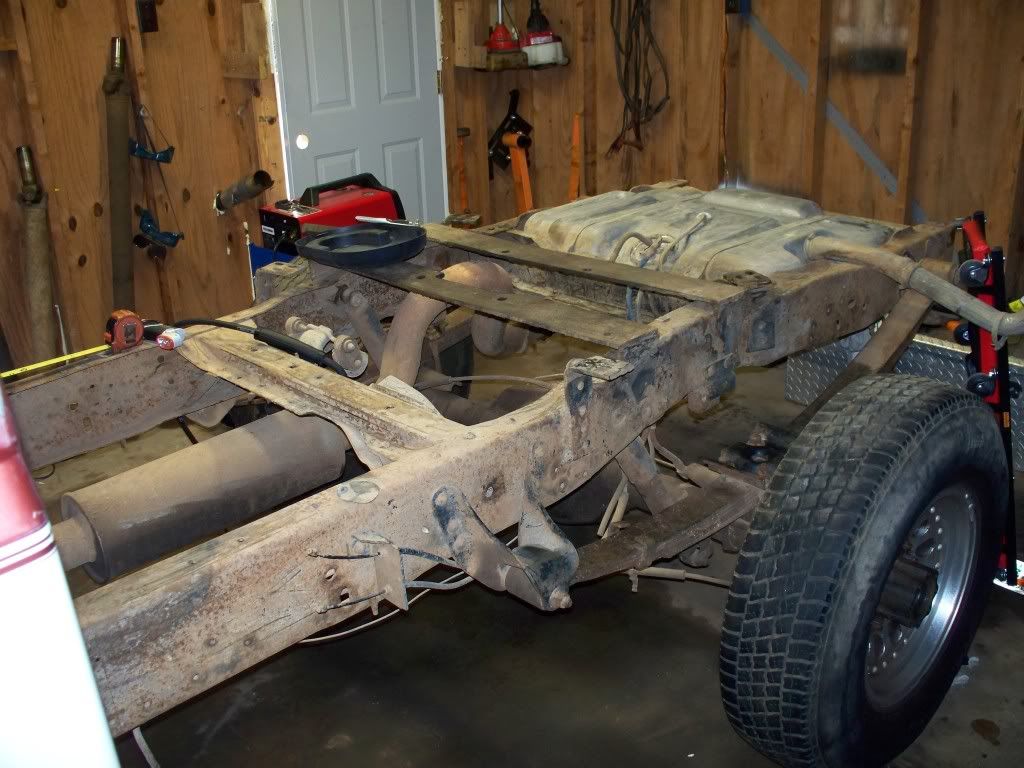 Next was the shortbed conversion, I measured and found that 16 inches would have to be removed from the center of the trucks frame
for the new bed to fit correctly. So I began by removing the driveshaft, front fuel tank, and muffler. Since I will also be doing efuel I just cut the 2 remaining fuel lines. The brake line was easy, since there was a fitting right beside the transfercase on the frame that connected the long pieces of brake line together. I just unbolted the rear side of the line, removed the correct amount of line and reflared the end. When the frame is shortened I will just hook the line back together using the existing fitting. The electrical lines running to the rear were also easy, just cut and splice.
After checking my measurments a hundred times, I made some marks and started cutting. After trying several cutting tools I ended up using a sawzall which worked great. Not having access to a lift meant alot of cussin trying to get the frame back to the right position for spotwelding. But here it is along with the section of frame I removed.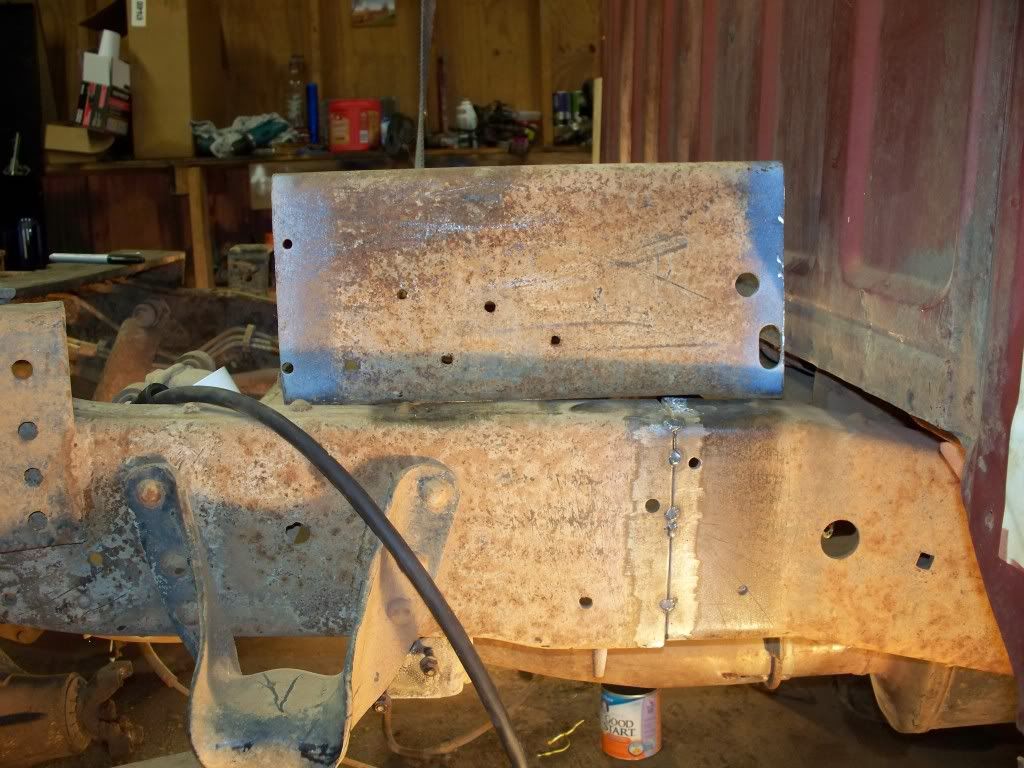 A closer view..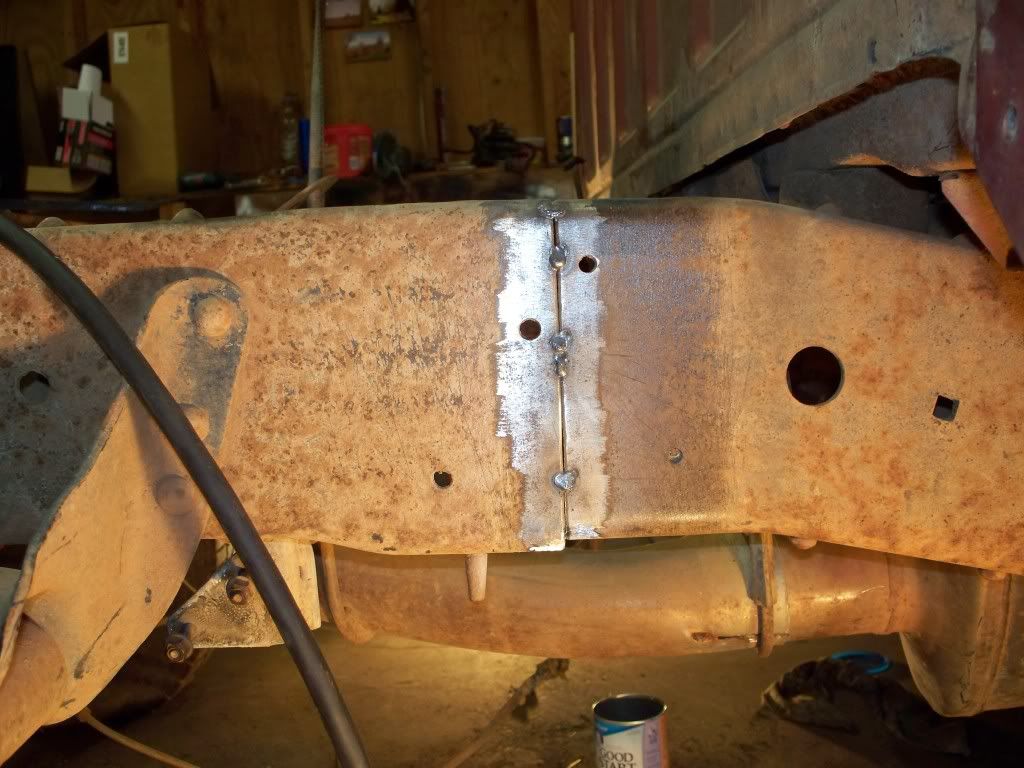 Here is is with the frame welded back together and painted with a protective coat(I only had white). Later I will also be reinforcing the weld with a plate...Check out the funky fifth wheel contraption they were using.....