Discussion Starter
•
#1
•
I know there have been a few reviews already, but since I made my own, and use a different filter, I figured I'd post one up.
First, I didn't buy a premade kit. I bought the mount, filter, etc separately. The filter I use is a Baldwin B5134. No additives in it. Just filters.
One thing I can now say is a definite oversight on my part, is the location of the filter. I didn't think I would have to worry about it since I live in a desert. WRONG!! The filter housing was so rusted on the front side (which I can't see unless I get up in there) that when I took the filter off it collapsed under the tension of the strap wrench. A medium tap with a screwdriver broke right through it. However, it has been a year, so this is my fault, not the filter's.
As for how well it works....well, just take a look at the pics. I still had ample flow through it, and when I drained the coolant to change my t-stat, there was zero particulates in the coolant. Also, I'm including a couple extra pics showing the spring, how it is constructed, etc. As for the discoloration on the element, and the difference in color on the media (you can see it change from brown to red if you look closely enough) is because the filter is mounted sideways, so I imagine there was an air pocket in there. I'm going to be remedying that shortly.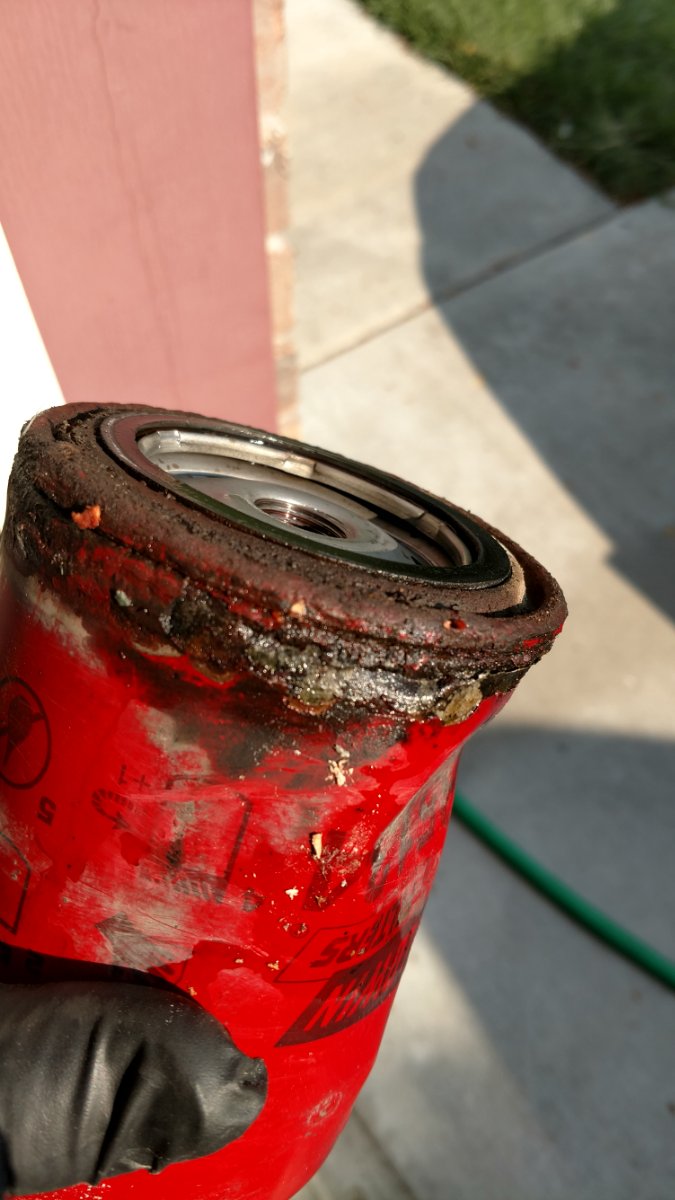 Lots of crud in the gap there. All dirt and road grime. Didn't get past the seal, though.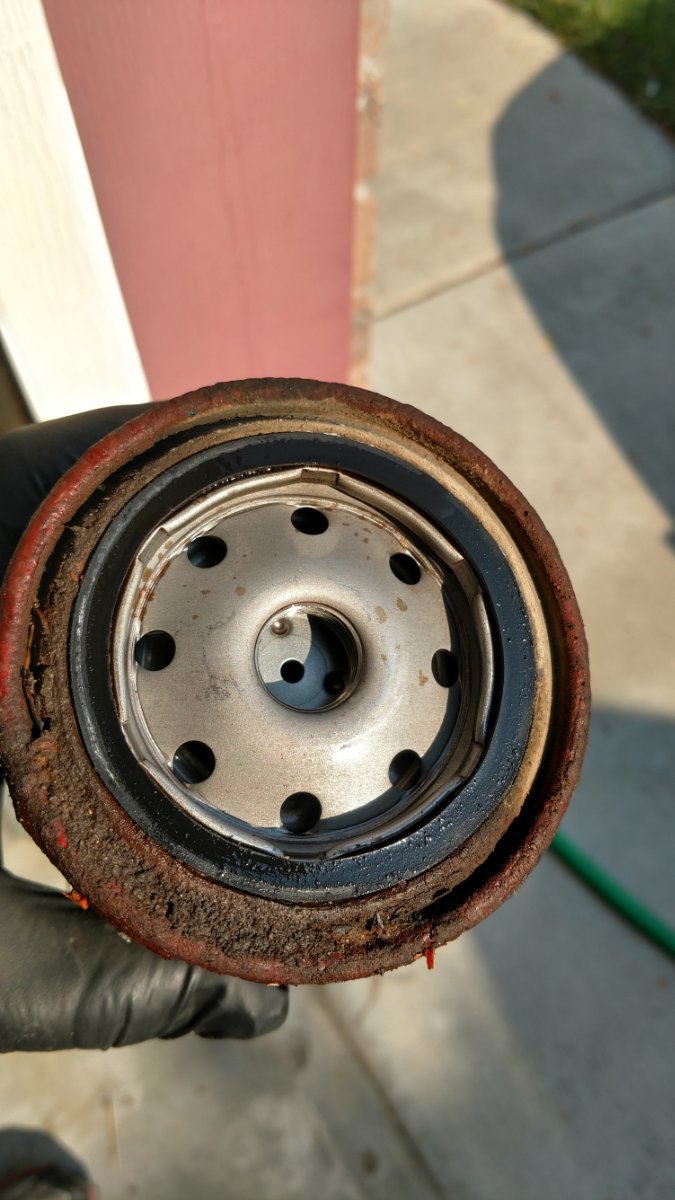 Inside the casing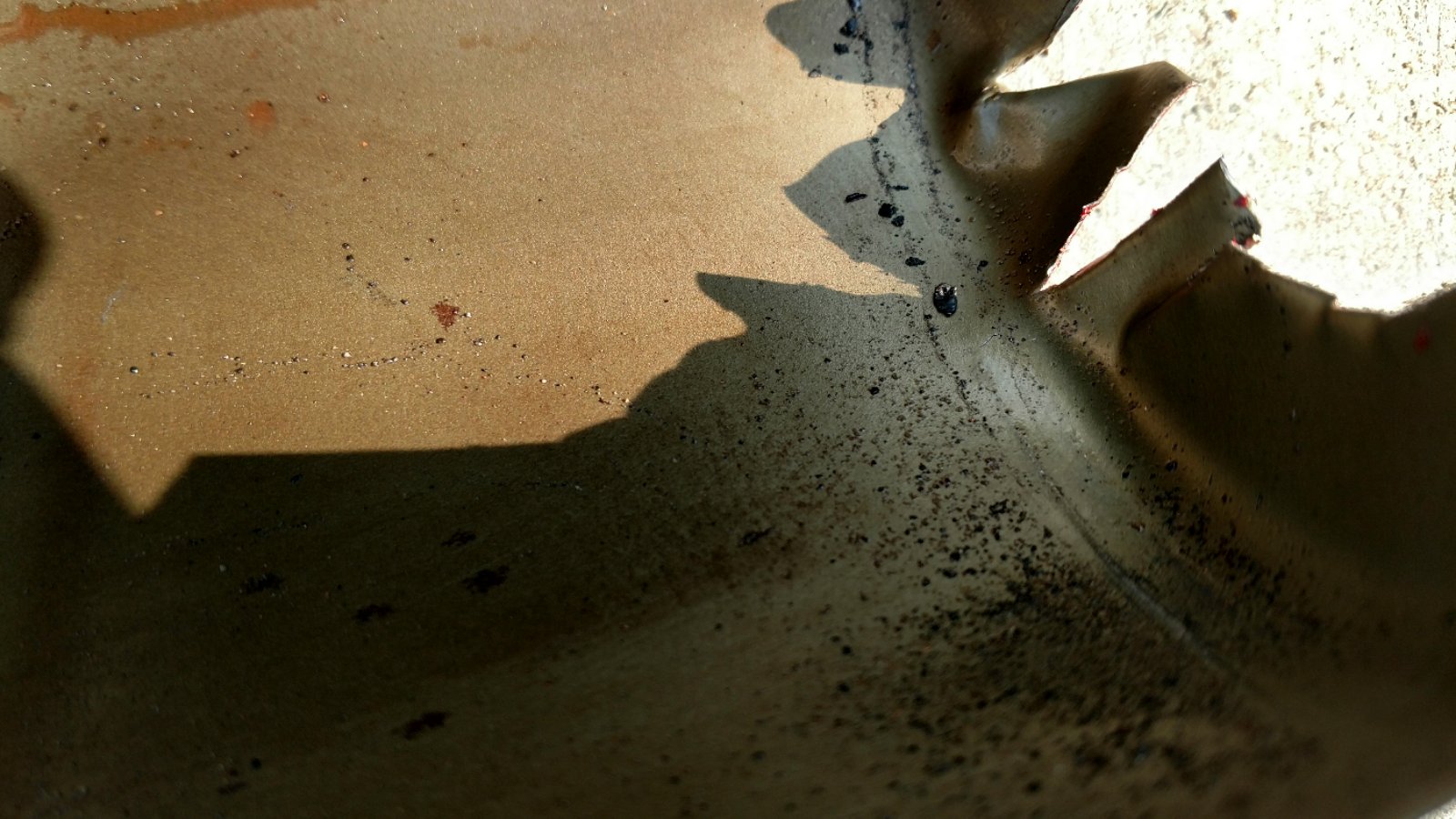 Media laid out flat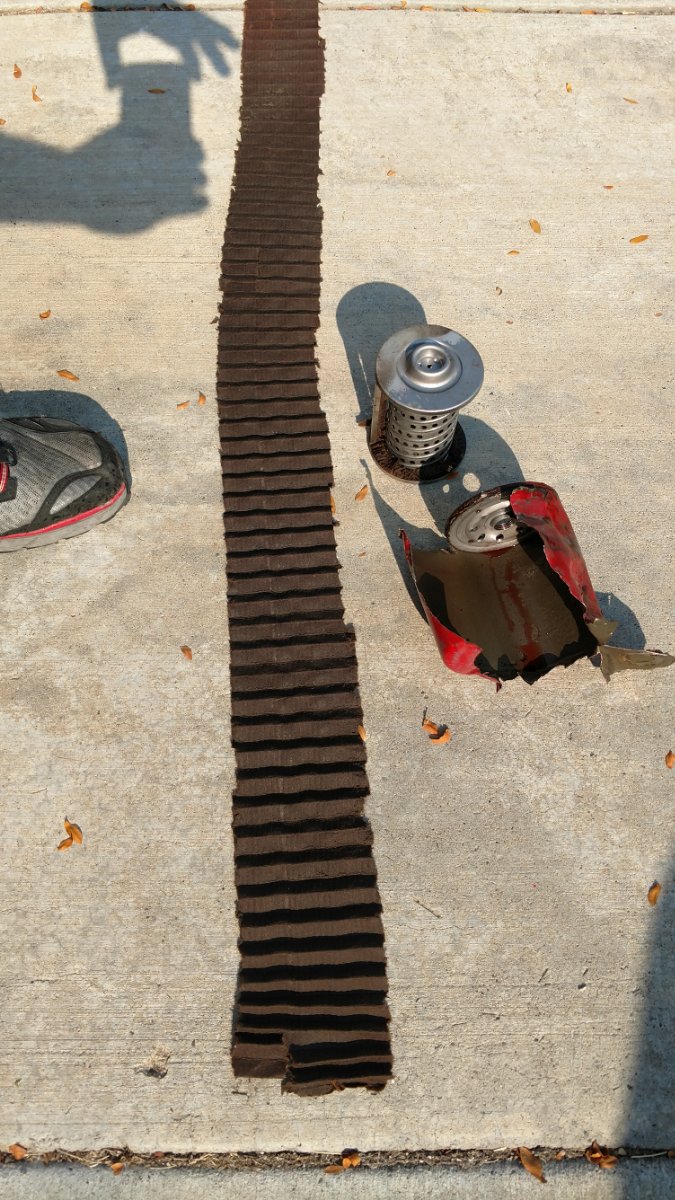 A little closer view. Can start to see the crud in the filter. If you look from left to right, you can see the color change where the air pocket was.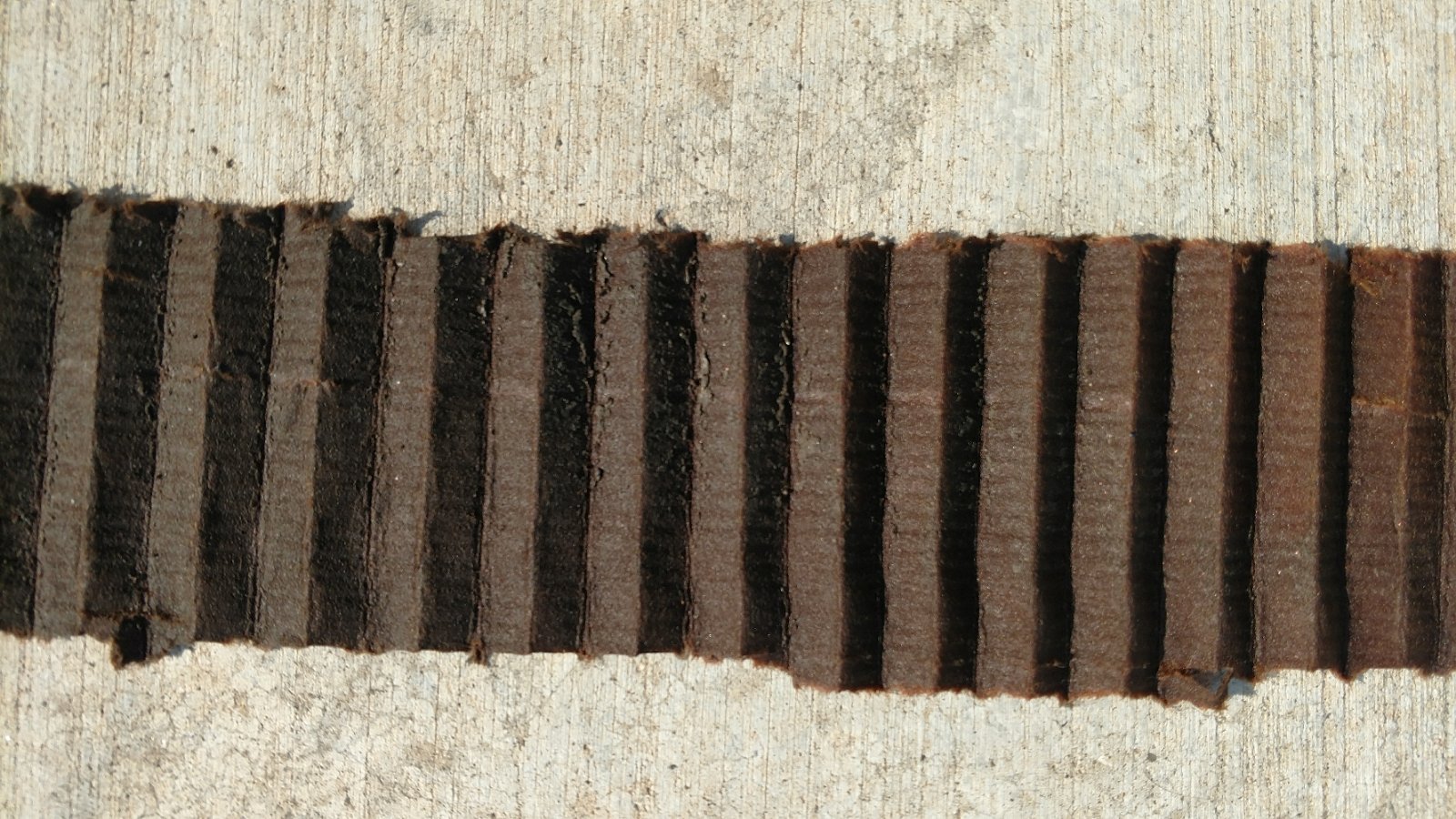 LOTS of crap trapped in there!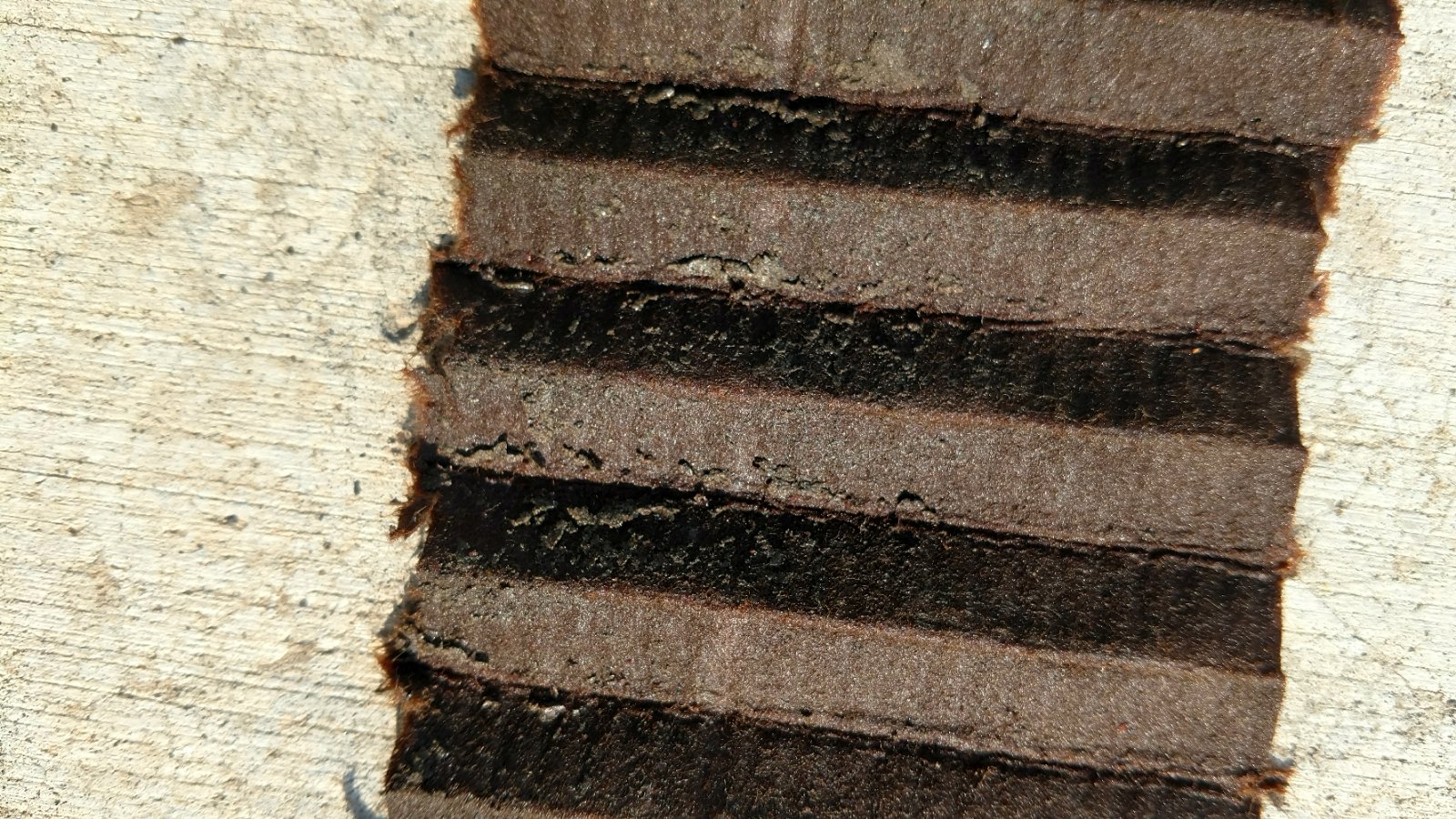 Spring which holds the element inside the filter casing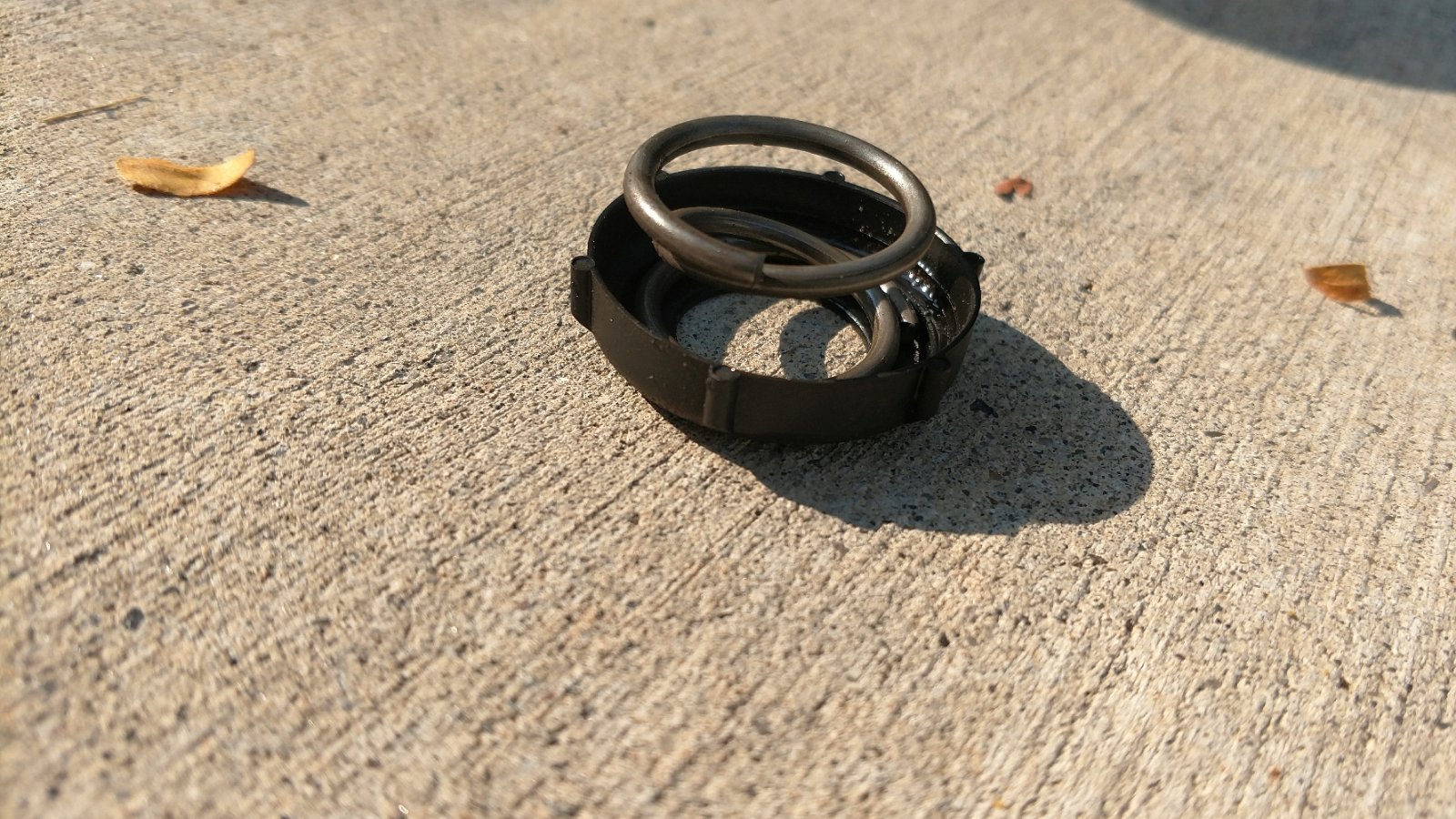 Outlet hole. Note the discoloration on the one side. That's where it didn't have coolant constantly contacting it.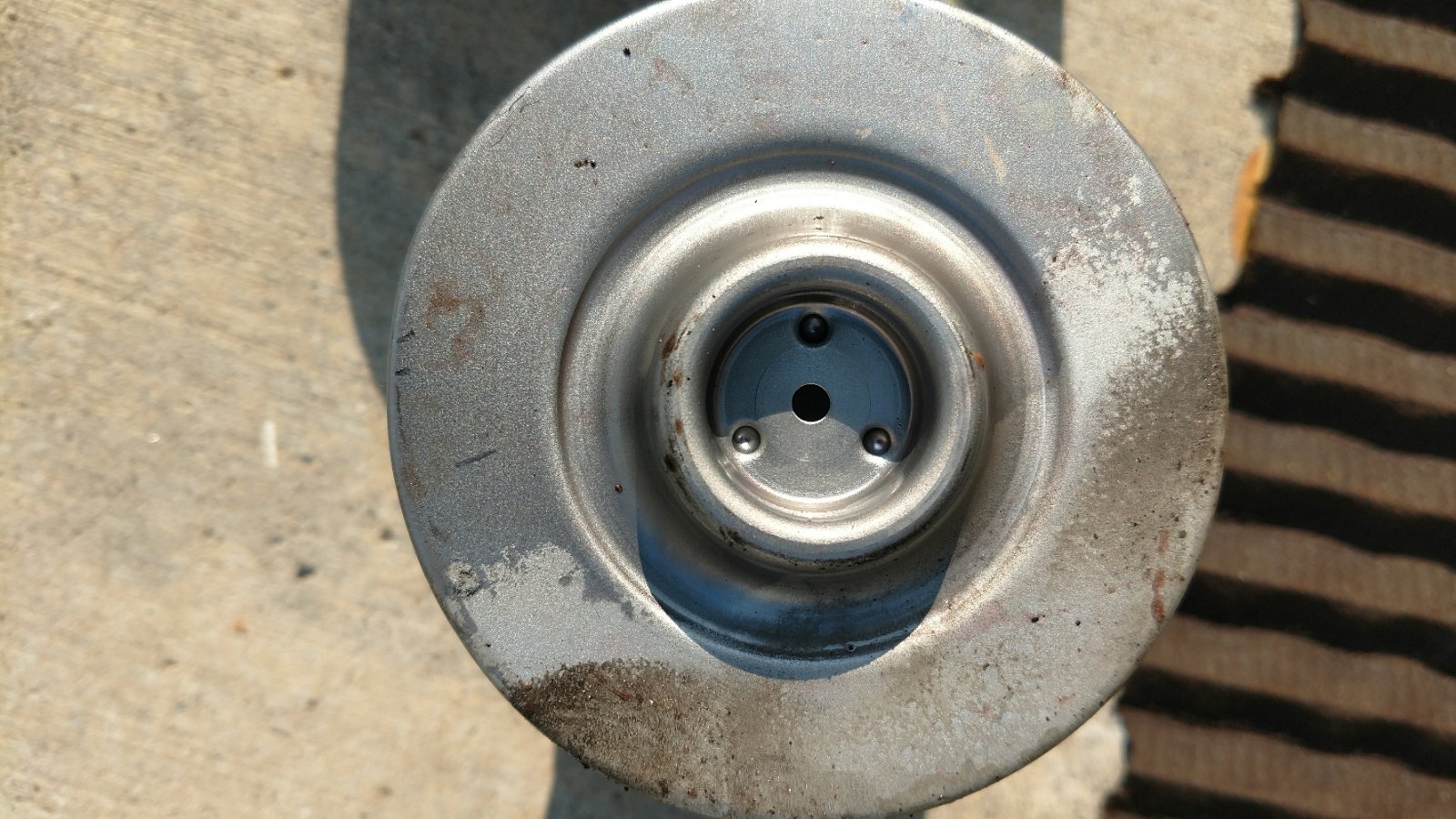 Opposite side where the spring goes.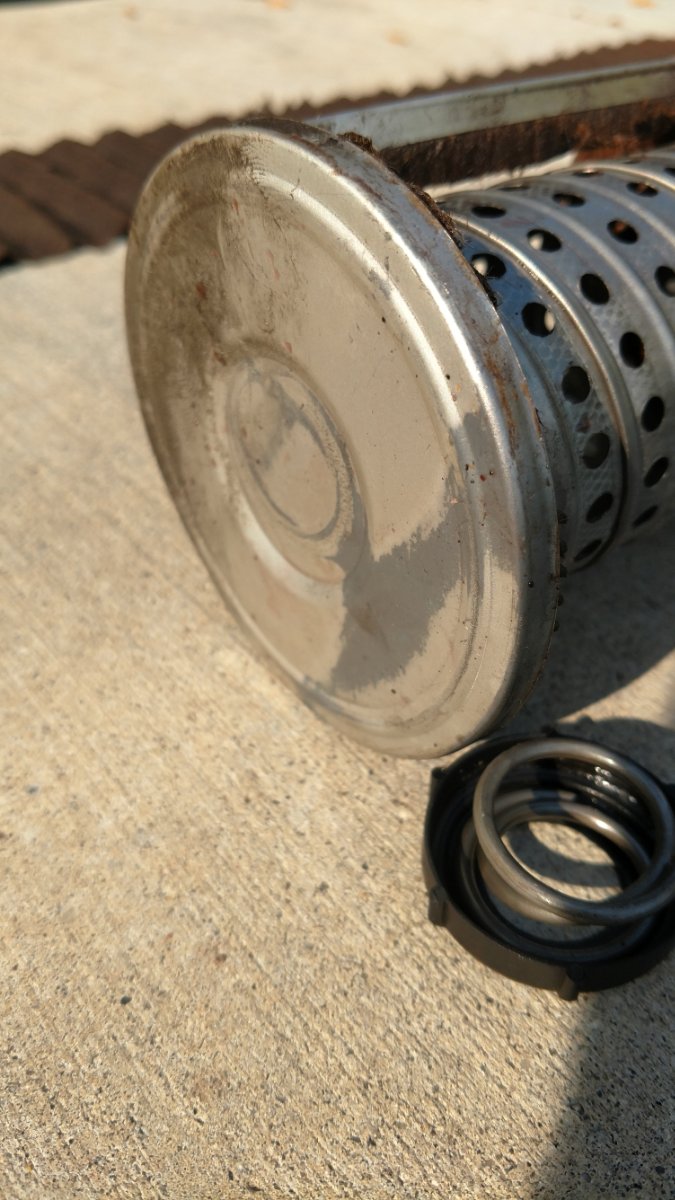 Where the media is glued to the filter.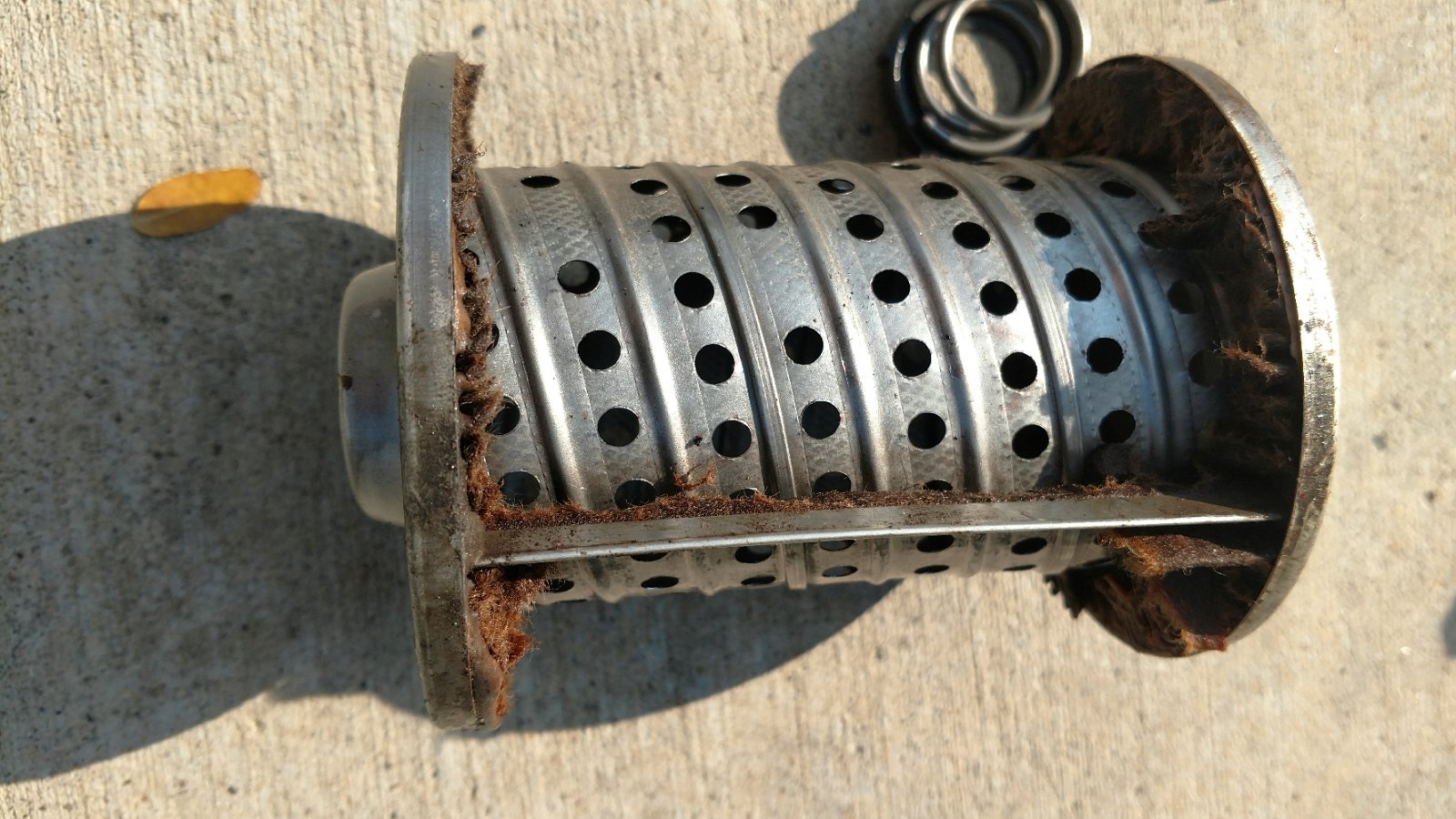 There was absolutely nothing inside the inner portion of the canister. This filter definitely does its job. I still have 8 degree deltas on the oil cooler, though that's when I'm running 72 MPH. If I were going the 60 or so Ford recommends, I imagine my deltas would be much lower. I'm happy with this setup (other than needing to reorient the filter).