Discussion Starter
•
#1
•
Hey fellas, I know you'll see the 1 post count right of the bat here, would like to clear that up. I dont own anything cummins! I have a 1990 thunderbird sc, and am a extremely well known member of SCCOA as neverfastenough, (name was taken on this forum). Just dont want this removed as spam or people thinking im trying to screw someone over here.
Anyway to the point, I dont know if you guys even use these often, but I have a BEP compR62 T3 .70 ar turbo 3in vband outlet. It has the 68mm turbine wheel, and polished cover. I have made 540rwhp with this turbo on my 3.8 v6 car at 19psi and I currently run 21. Judging by the fuel it took, id say its near 600rwhp. The turbo has a few thousand miles on it, bought it new from bill a year or so ago. I really want to make 800hp and this isnt the turbo to do it. Its in perfect condition.
Heres a pic on the car, where its currently at. I can take as many detailed pics as one would like.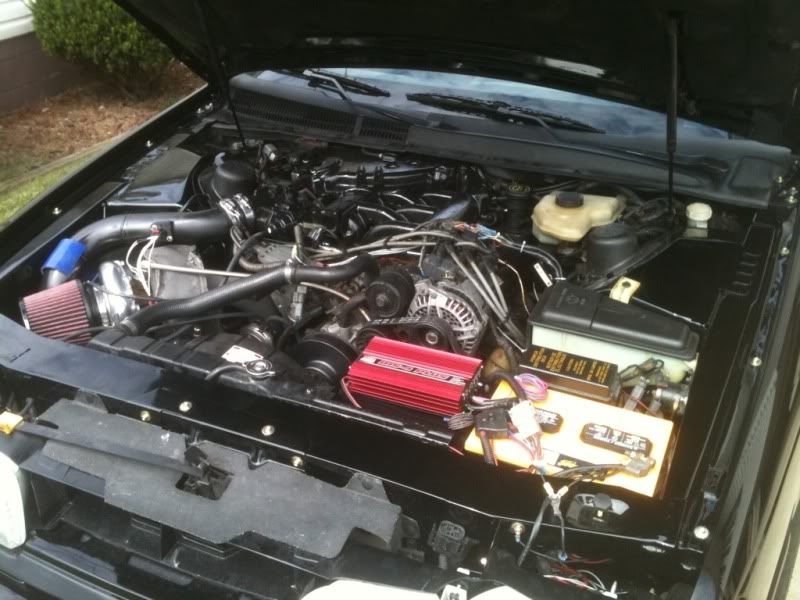 please email me at
[email protected]
if interested. Looking for 800bux