·
AllYourBaseAreBelongToUs
Discussion Starter
·
#1
·
Less than a month away! Drag racing, Show 'n Shine, and a dyno on site!
Also a big crawfish boil/afterparty at the Radisson hotel after the event!
Here's the classes we're going to have for the racing at Bash on the Bayou:
Bracket: So anyone can run no matter how fast or slow they are.
Hot Street: an 11.9 index.
Hot Rod: a 10.5 index for the faster dedicated vehicles.
Unlimited: anything faster than 10.5
There are no chassis rules, weight restrictions, tire restrictions, or anything like that for any class. Only rules are to have the required NHRA safety equipment for the times you run. There will be a tech there checking.
Always a great time, don't miss out!
For tickets or any other info call Jayson "Tank" Myers at 504-373-0608.
And please share our flyer and info on your social media!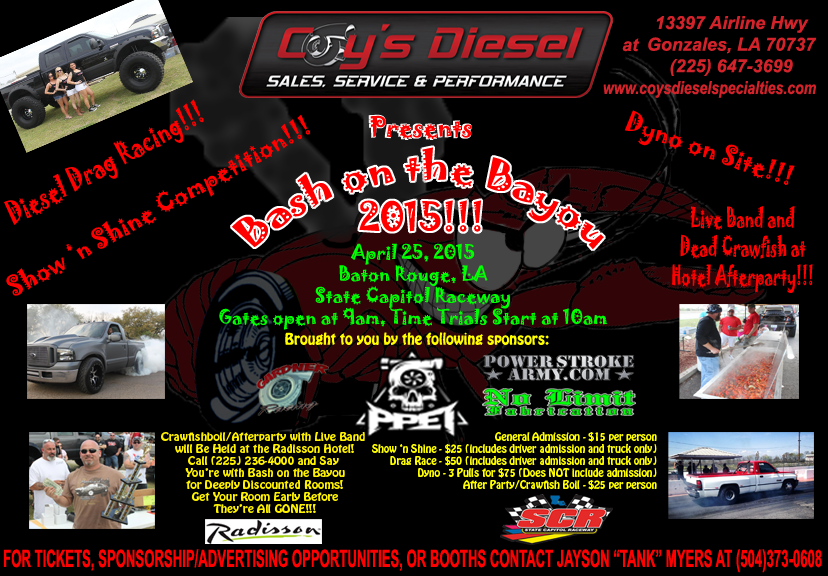 .