·
<--before leveler & block
Discussion Starter
•
#1
•
Hi guys. This is me and my dads new project. We bought it for 1 grand, its a 1957 B-75 MACK and has 81k original miles and runs great. Has the mack thermodyne engine with a jacobs engine brake in it and runs perfect even on 15 year old diesel fuel
. Truck is straight piped and sounds mean! Truck seems really tight and not really worn out other than from sitting. Needs the basic TLC but nothing major.
Having trouble finding parts and wondering if any of you would know where i could go to find some. Need a headliner extremely bad and thats what i am mainly looking for.
Here are some pics to go along that were taken on monday
Barrel removed. Fenders and front hydraulic pump and extended frame on front have also been removed since this pic.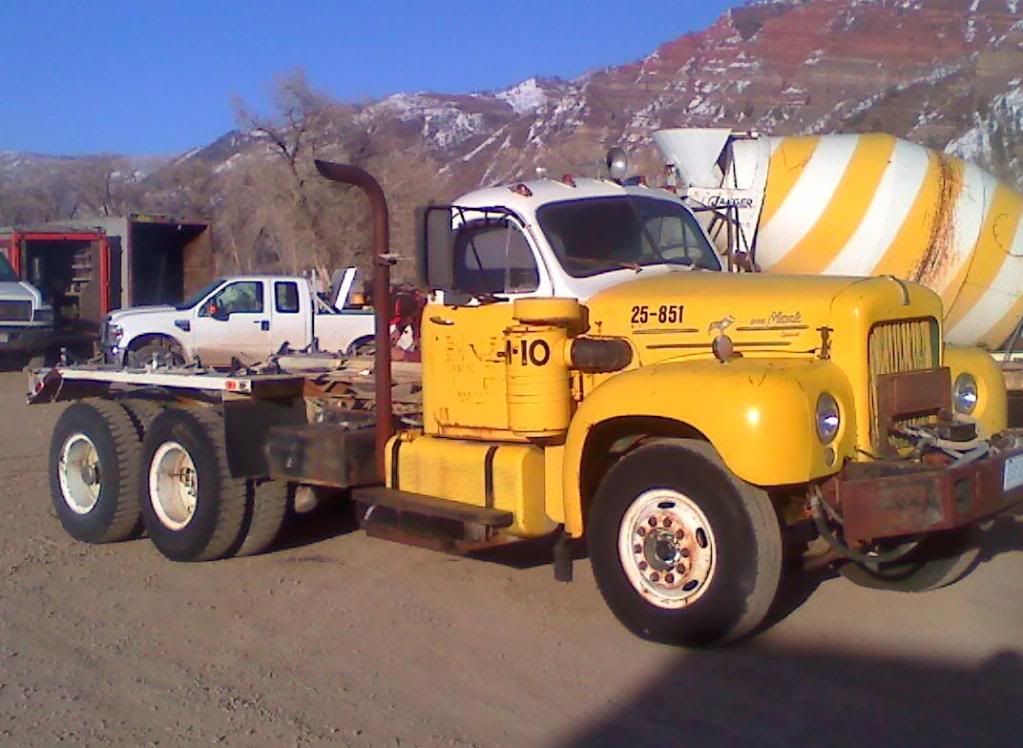 Pics were taken from my camera phone so sorry for the image quality