Discussion Starter
•
#1
•
Picked up a high mileage 99 F550 recently, knowing that it would either need some work, or a new engine. The truck had some serious running issues, lack of power, etc.
Diagnosed the issue to be a fueling issue, likely related to a failing fuel tank. Fortunately I had a fuel tank leftover from a 95 International School Bus that I was able to mount to the bed of the truck. Truck has been running strong since. Still has an up-pipe leak and one dead glow-plug. Going to fix the up-pipe with new donuts and replace the glow plugs, then drive it until I get all the parts together for the conversion and some time in the schedule to make it happen.
Truck is in great shape, interior is clean, it's an XLT so it's got some creature comforts. I added some side steps (for the wife), 2003 lights, tow hooks, a new stereo, did the foil mod to the door lock actuators, and just driving it now.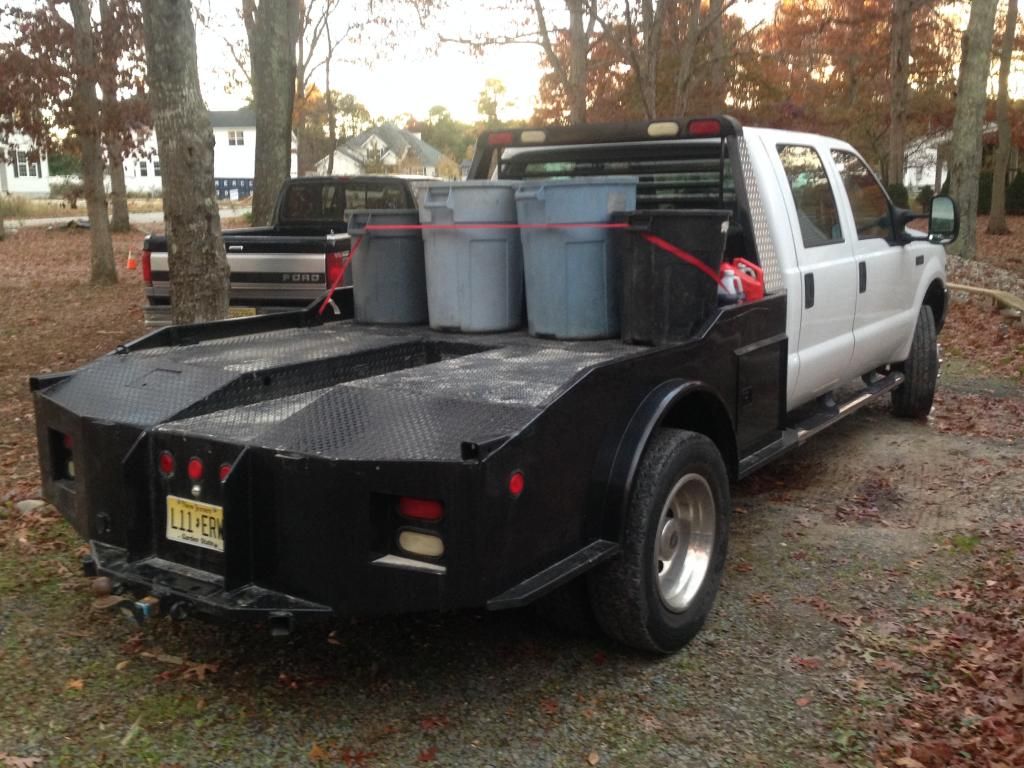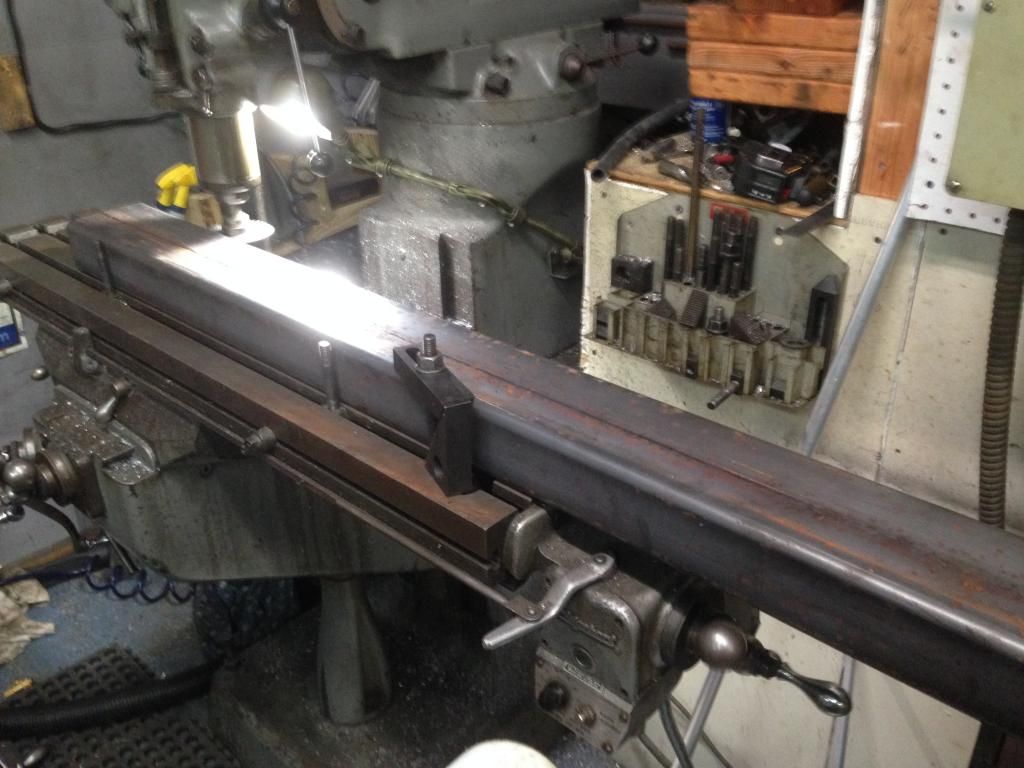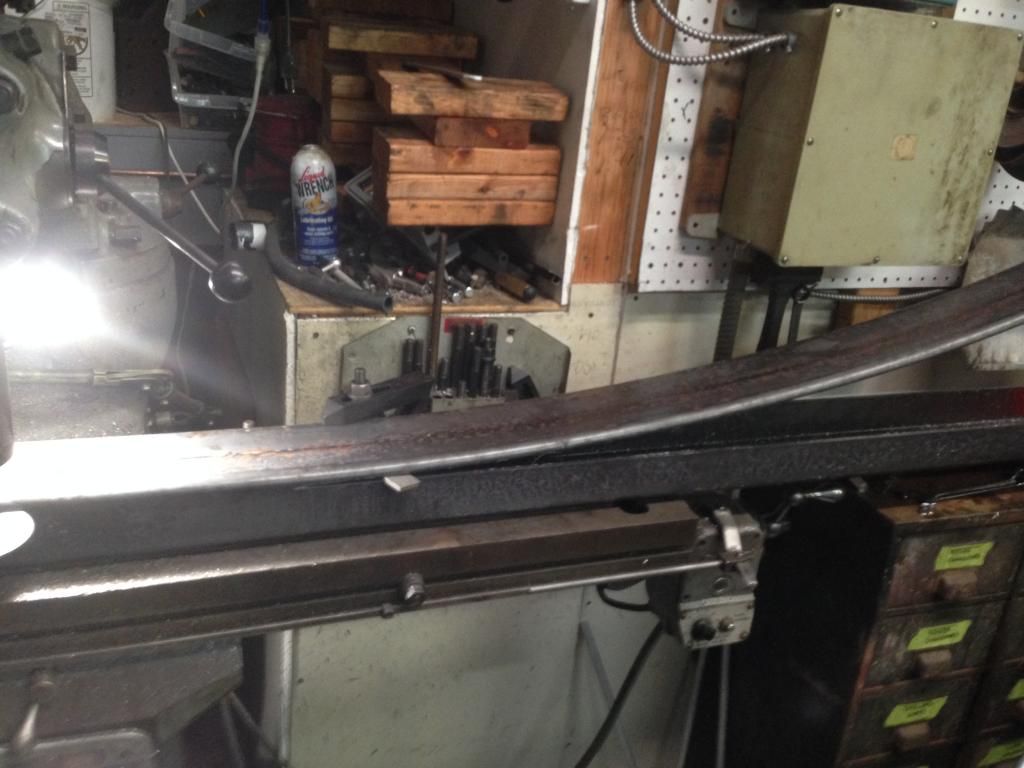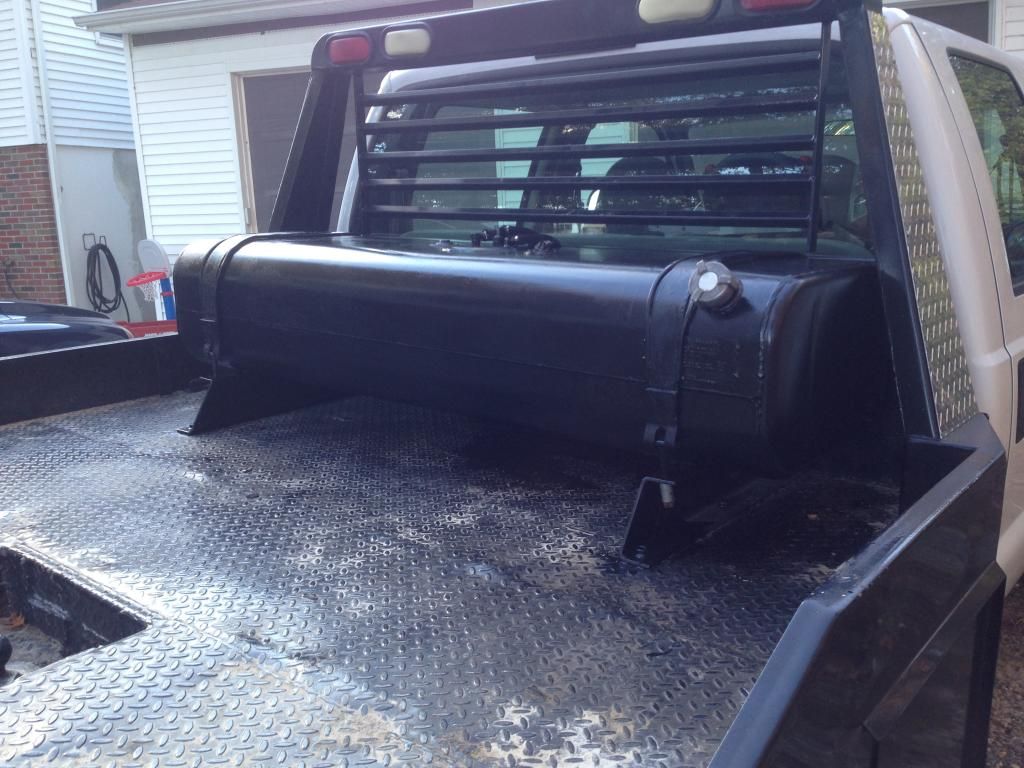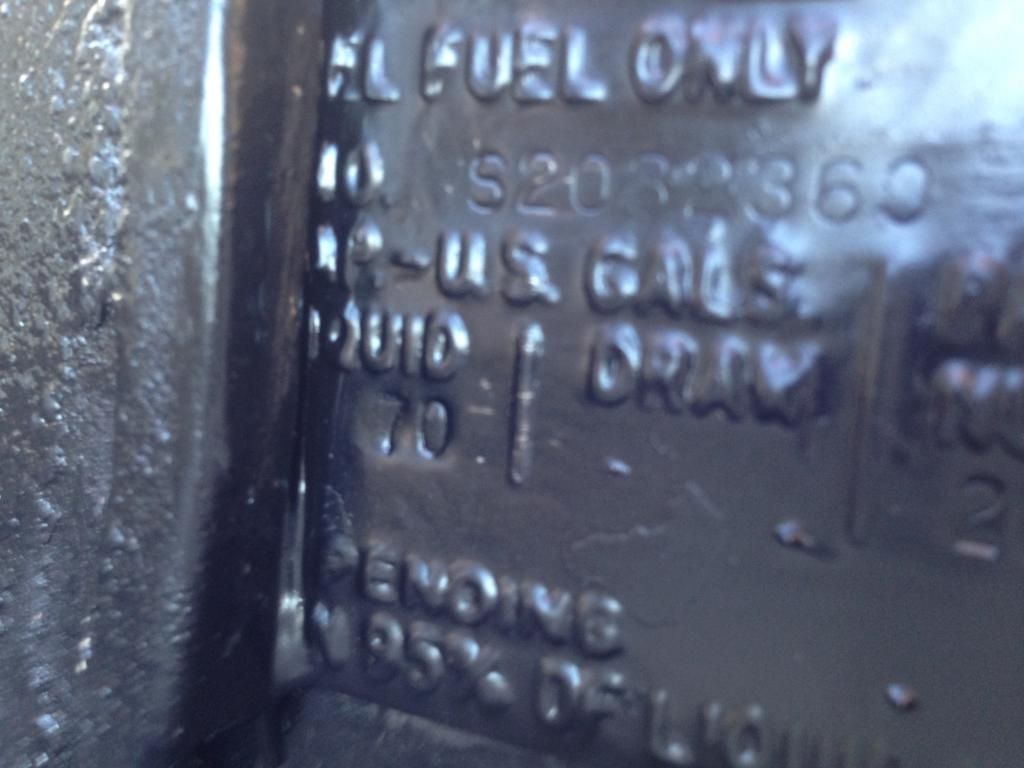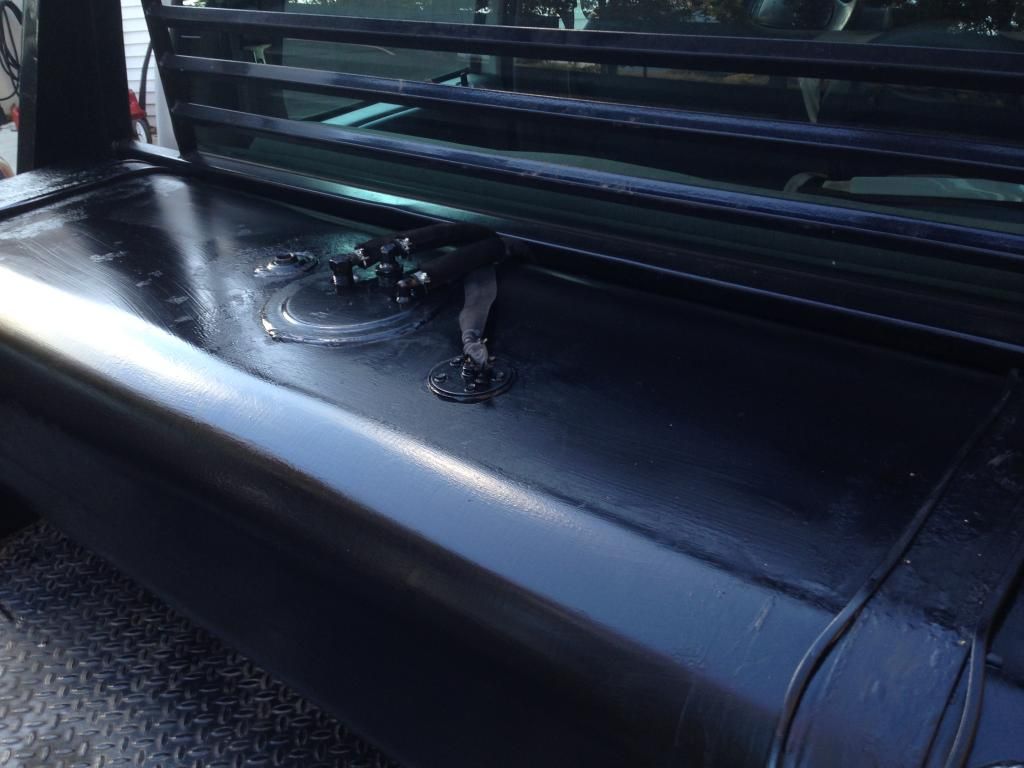 Used a VDO fuel sender, which reads the same OHMs as the factory sender, so the gauge reads properly. Also put a Racor pre-pump filter/water separator in.
Enough of that...
I recently purchased a DT360 and an Eaton FS5106A, and am starting the planning stages for the conversion. This is far from my first engine swap, I own a business that makes swap kits for Nissans, but this has me more excited than I've been in a long time. Still on the lookout for a 3.07:1 S135 center section, since this trans has a deep reduction first and no OD. With the 3.07 I'll have nearly the same reduction in first as I currently have in L with the 4:88's, and I'll have a better overall reduction cruising, for better economy.
While I'm waiting for the yard to pull the engine and trans, I've been studying Poopy's build, and making some plans. I designed my engine mounts, at least a preliminary design, will finalize once I get the engine here and take more measurements.
Unlike Poopy's 08, the 99 has a leaf sprung monobeam and a straight frame up front, so I should have a bit more clearance to work with. I plan on machining the mounts off of the DT's flywheel housing to give more cab clearance, and using the SAE bolt circle to mount the motor.
As they say, pictures are worth a thousand words, so I'll stop talking.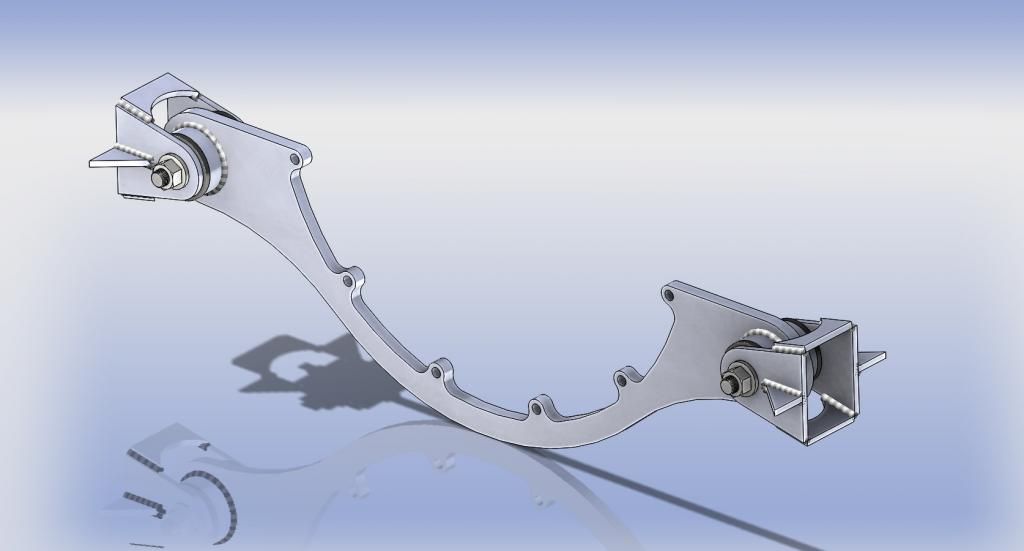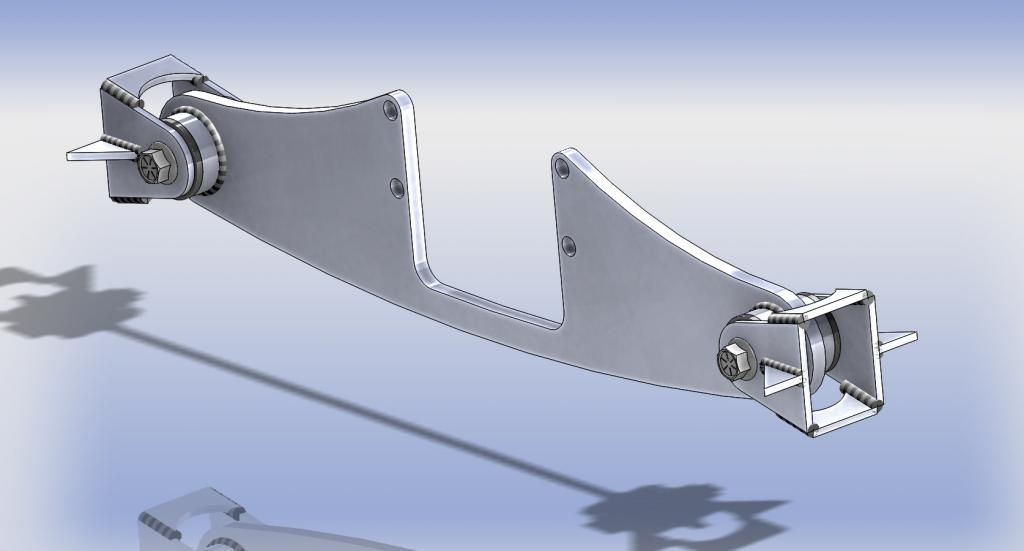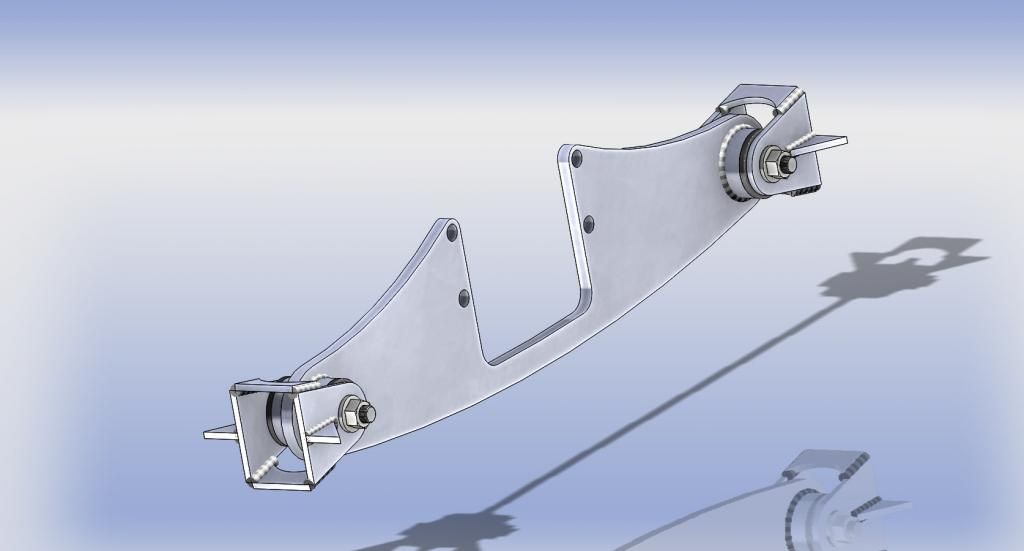 That's what I've got for now. Engine should be ready for pickup in a few weeks, I'll post pics when I get it home.