Discussion Starter
•
#1
•
Hey all,
Installed BDS 2" leveling kit this weekend with Bilstein shocks.. It is the type that has the blocks that bolt to the axle under the lower coil perch. Also came with 2.3* caster shims for the upper ball joint.
Now that it's all installed the truck sits about the same as my F250 did with the 2.5" Icon kit but the handling just doesn't seem right. The Icon had the same caster shims as this kit, even made by the same company I think SPC.
Basically the truck seems like it wants to wander, and steering doesn't want to return to center. To be honest, I think my F250 with the 35'x12.5 Toyos on it handled better than this F350 does still running the stock 275/65r20 Goodyears.
These are the cams... I have them installed with the arrows facing towards front of truck as the instructions said: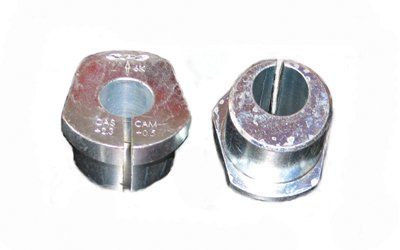 Anybody got any ideas?