Discussion Starter
•
#1
•
Hello, I'm John (Hi John) and I just bought my first pick up.......
after years of saving, searching, and studying, at the age of 20 I bought this 1999 F250. It has 7.3L PSD, ZF5 5 speed, and a Manuel transfer case. As with any used trucks there are kinks to be worked out. First I had the stereo rewired when it became apparent that whoever did it before....well you know. It seems the same person also did the remote start which is in similar condition. Second was taking out the Super chip, and Bullydog Powerhound and getting the computer reflashed.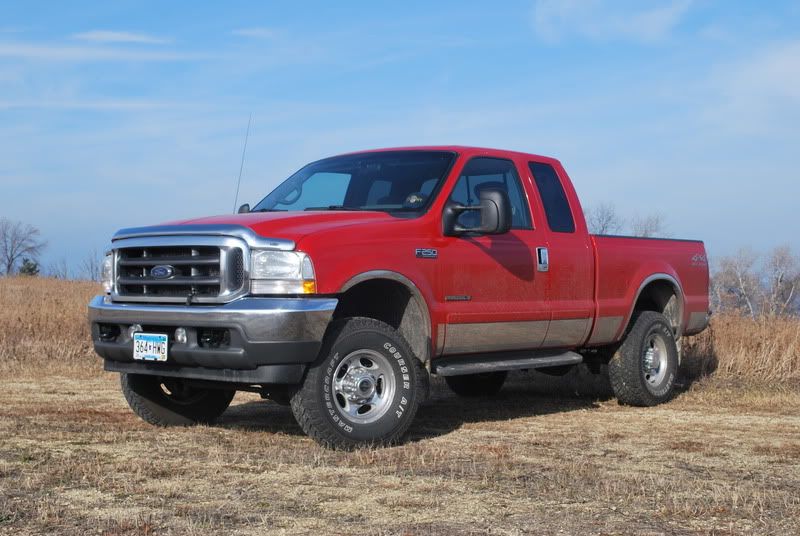 The mystery check engine light is still on after the code being read and cleared and the computer re flashed. The code by the way is P01118, "coolant sensor out of range". I also found out that the switch on the drag link that turns on the 4x4 light is out, and the genius mechanic who looked over the vehicle before I bought it not only misplaced my engine cover but got a socket stuck in my transmission check plug...
I'm starting to become concerned that some of the 4x4 light and the CEL might have something to do with the fact that the previous owner being a junkyard er thought it would be a wonderful idea to swap the interior with an 02 with an auto transmission. Friends of mine who know these trucks better then I do have been saying that the interior swap might be the cause of the CEL because those 2 interiors aren't compatible.
Anyone have pics of the 4x4 light switch or coolant sensor.