Discussion Starter
•
#1
•
i thought this was going to be a great idea. (i have seen it in pics on the net i know its not a new idea, i know its been done.) but with my 08 side mirrors and tailgate i thought it would really go good. now that there hear i am having second thoughts. the last thing i want to do is cut a hole in my fenders stand back and say what the fu(k was i thinking??? the pics of my truck below kind of look bad with the placement of the badges and angle of the pics, but what is your take on it? i think most of you will say don't do it. and i'm still up in the air about it. or even leaning towards not doing it but i'm going to take a few more pics of them taped on the truck tomorrow (or as soon as i can). if i put them on i will be cutting the fender open to mount them in and losing the door badges. if you have or know of a pic post it up. if you had my truck and the badges where in your hand would you do it or not?
my truck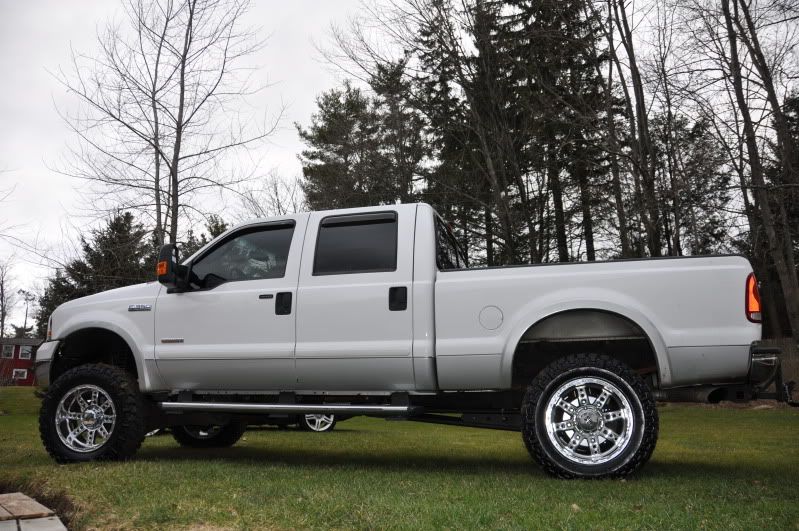 stock badges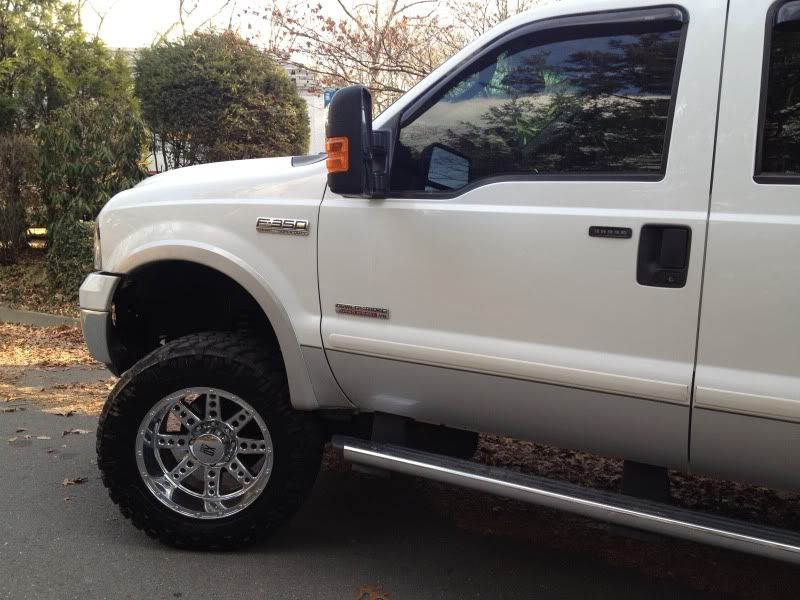 with stock insert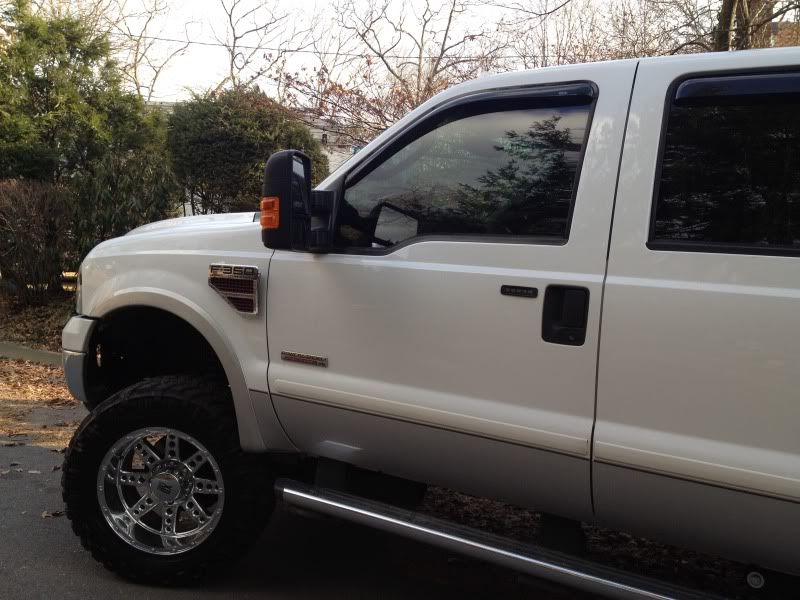 with billet insert
from afar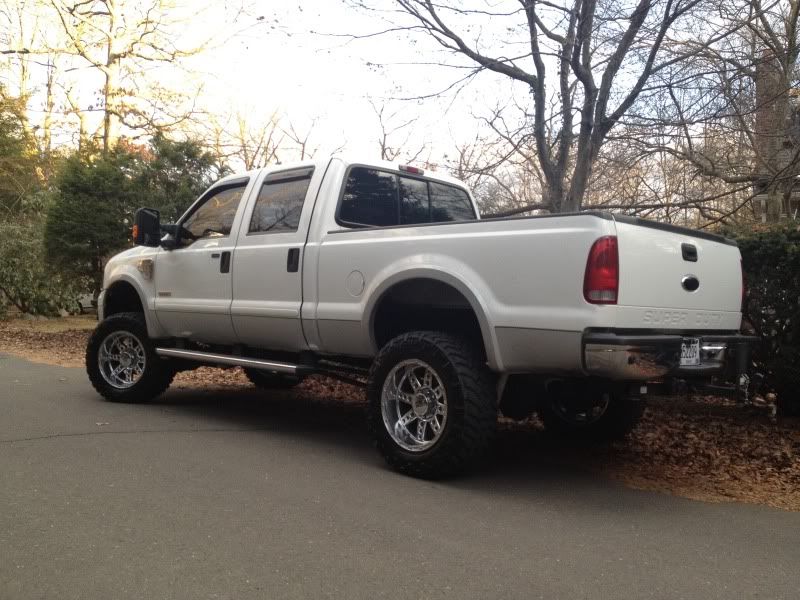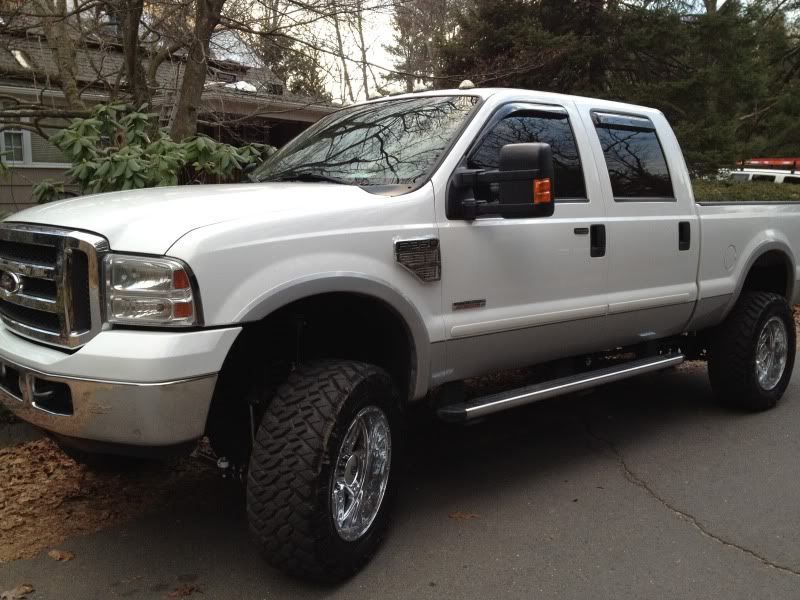 with insert and with out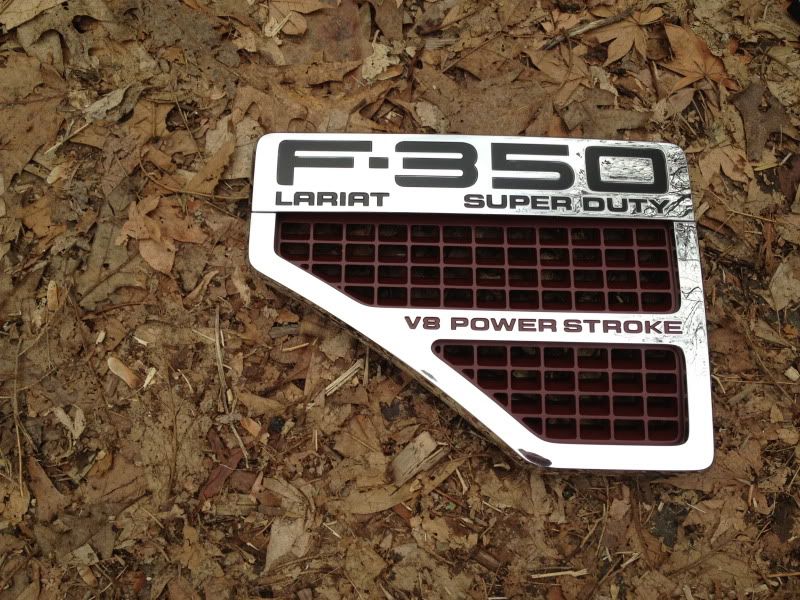 here is the look i like
here is a truck that looks pritty good with the 08 badge on it (i know its a 08 up)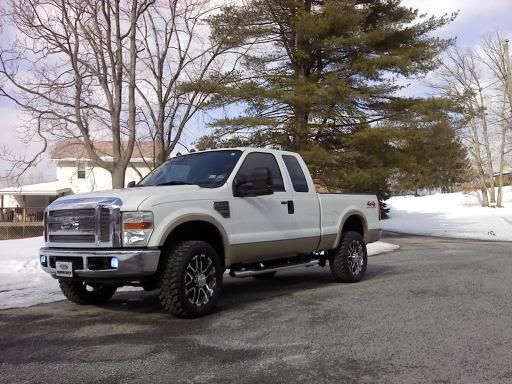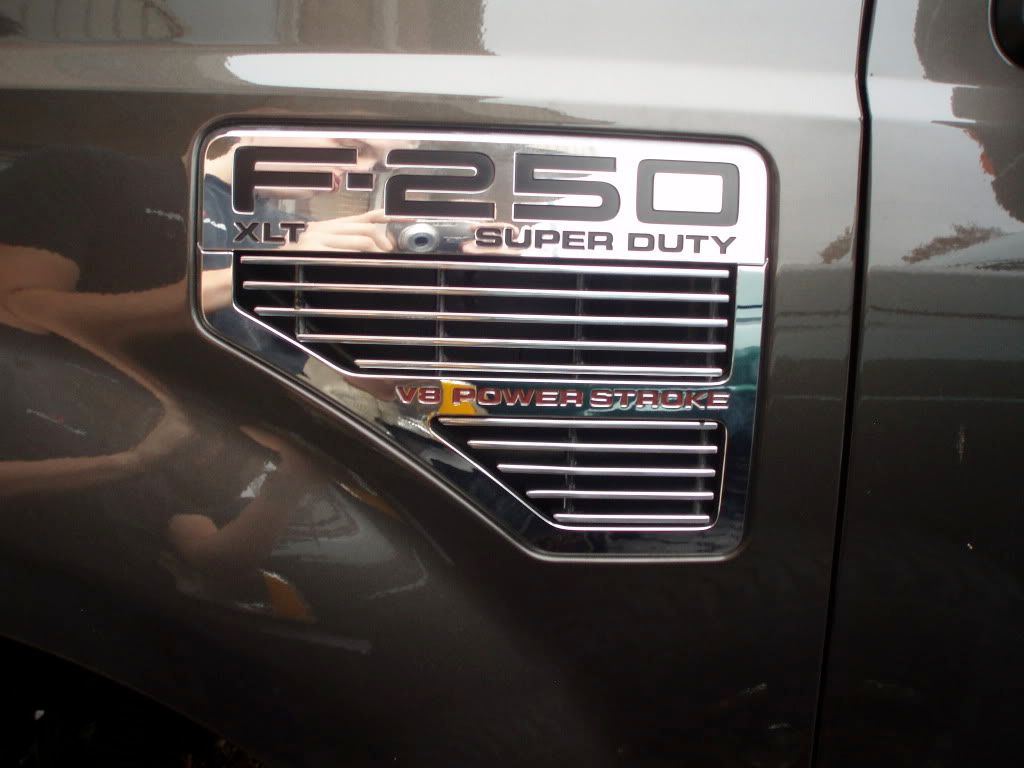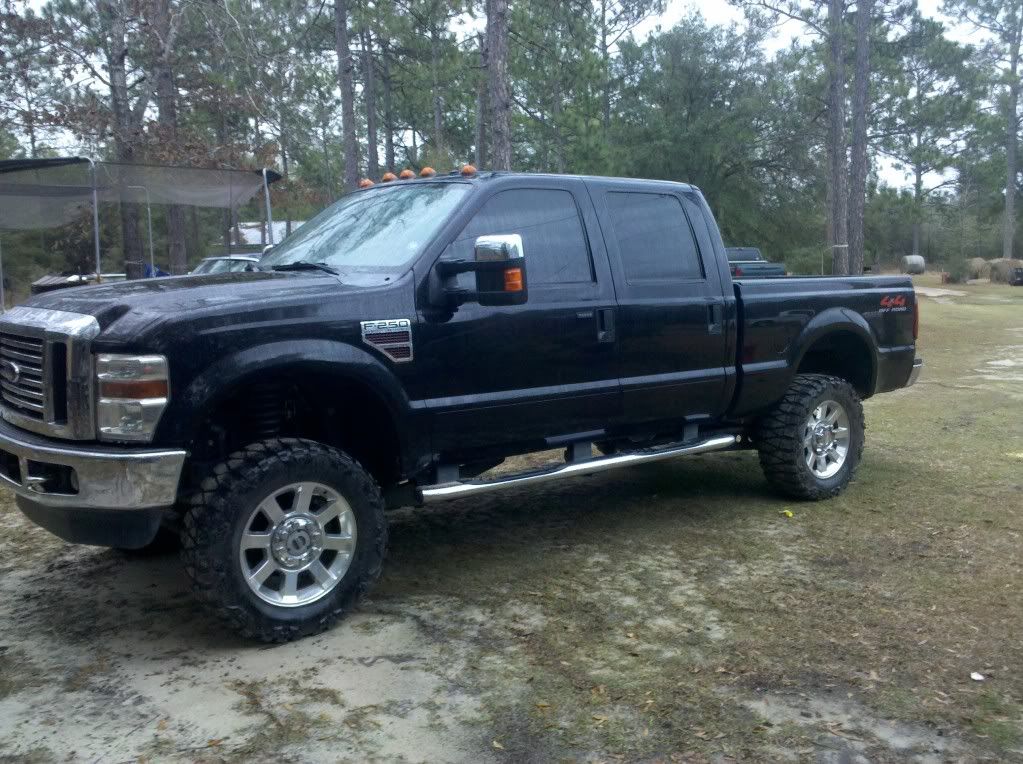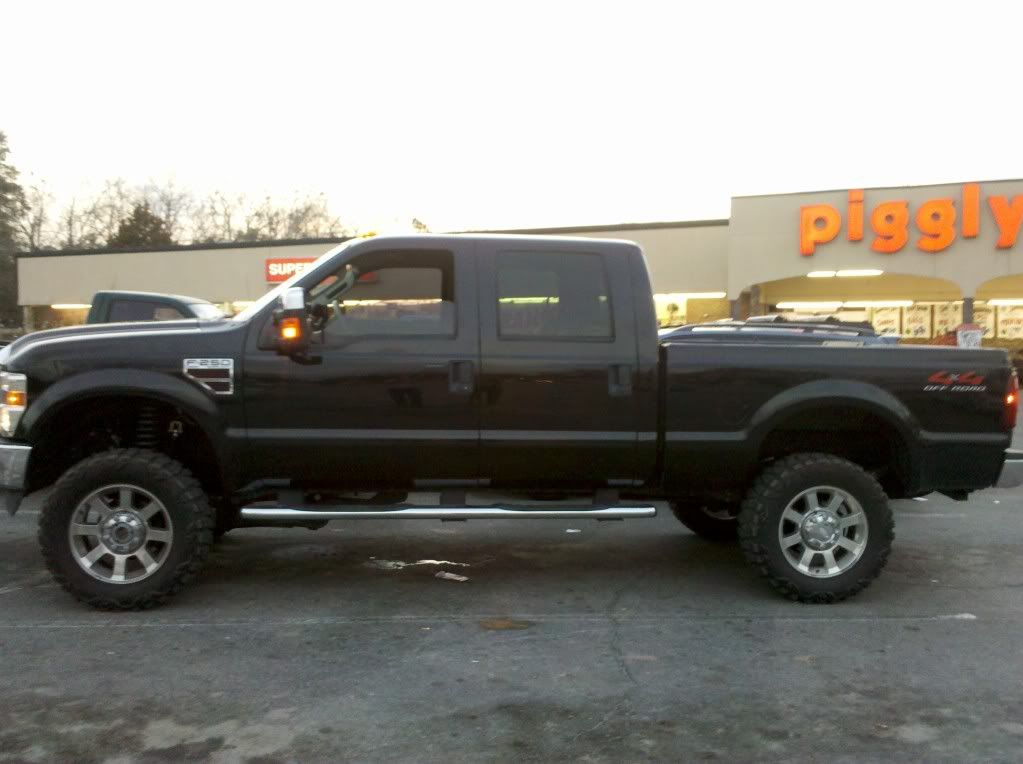 i do plan on cutting them in if i do put them on like 06two50diesel did.
i think this looks real good.