Discussion Starter
•
#1
•
well I am bought to build a 97 12v for my 04 fummins project,
I decided to go ahead and replace the gear housing gasket why the motor was out and opened up a can of worms lol
I have a colt cam stg 3 big stick cam coming for it but that's all I have ordered so far. I have discovered I have a bent valve and push rod on cyl 1 but the valve cover was also broke so I am assuming this could of happened in the wreck. (motor out of wrecked truck with 140k)
why I have oil pan off I checked main and rod bearings they were not bad but why im here im gonna change them, since the valve is bent I am goin to pull the head and take care of that issue and have the head oringed why its off and also go back with arp studs.
also why im in the motor this far and if the cyl walls look and feel fine would it be a good idea to put you piston rings in it or just leave it be?
This truck is just going to be a fun Daily driver style of truck that I could tow my rock crawlers with on occasion (I have a work truck I normally drive every day). I am shooting for the 450-550 mark and have something that I can tow still
here is my current thought
4k gsk
60lb springs
5x14 DAP injectors
DAP turbo 62/65/12or14, or 63/68/14 (this is what im still up in air on)
pusher intake
cpp billet tappet cover
southbend street dual disk (zf6 tranny)
I will be using all diesel conversion specialist parts on this swap also, hopefully it helps eliminate a few of headaches I had on my last swap
possibly looking at twins in the future is why im leaning to the 62/65/12 but will it stay cool enough witht the 5x14 in the meantime?
I ordered some 22x12 fuel mavericks (black and chrome) on 35x13.50s I also picked up a 5 inch lift for a excursion that im goin to put on it and modify the front to get 5inch. I will be doing a 08 front clip, tailgate, mirrors, and bumper replacements, then repaint it all black as long as everything goes as planned.
as for the interior I will be gutting it! going back with black carpet, black suede headliner, 08 black door panels, katskin leather seats black with green stiching, and a full stereo system
I am going to do the motor and drive train including (lift wheels tires, then the interior, then the exterior, then stereo in that order
I will post some pics of my beauty later its a theft recovery truck I have 2k in so far
thanks guys!!
What do yall think any opinions are welcome
main
rod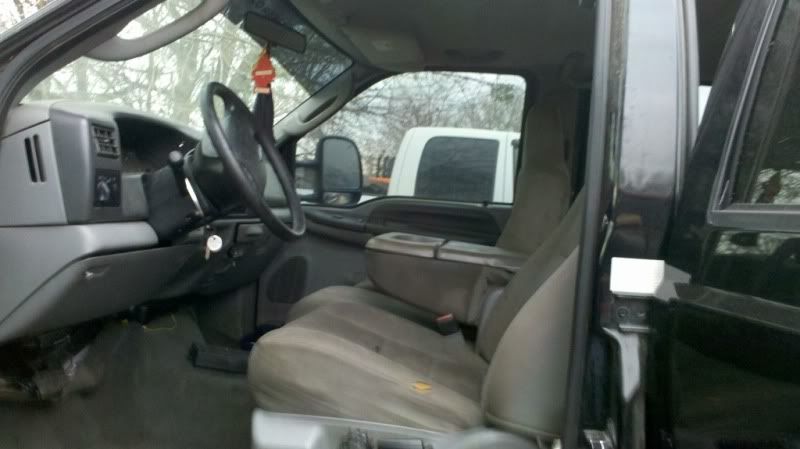 Well after a closer look I had a bent valve. So I went ahead and tore motor down. Since its down this far I'm goin to I ring the head, and do new rings. I'm sending block and head to machine shop at the end of this week. I also am thinking of going wit a hx35 over s475 twin set up now. It will cost me about the same as a new 62 or63