Discussion Starter
•
#1
•
2000 Ford F350 extended cab Dually, 2wd, 4.10, manual trans
Garret 38R turbo 1.0 AR ( I did the CCV mod to keep the oil out of the turbo)
Exhaust back pressure valve was removed on the hot side / new O-rigs pedestal and turbo)
FASS stand alone fuel setup (sumped from the bottom of the tank)
Fuel bowl delete
ITP's Regulated Return
ITP's High pressure oil X-over pipe
Stealth Stage 1 HPOP
Stage 1 160cc single shot Injectors w/edm nozzles
New Ford Glow plugs
TS style custom tuned chip
New GPR
New IPR
New ICP
New Black CPS
New Power steering pump
4" turbo back Magnaflow Exhaust (w/muffler)
4" exhaust tip
DI uppipes (ceramic coated)
19.5 Rims/tires
Interior Gauges: EGT, Boost, Fuel pressure
Oil changes every 5k and a new FL1A Motorcraft filter
Both batteries are 1000cc and new
New Heavy Duty brake pads (front and rear)
New rotors, hubs, and bearings
New A/C condenser
New Alternator
Starter was upgraded to the 2003 high torque model
Ranch hand full replacements front (bullnose) and rear(wraparound)
Converted the front end to an 05 (headlights, header panel, grille and a harness for the lights)
05 tow mirrors
2 month old paint job
This 7.3 diesel compression tests at 390 across the board and is making around 400-450hp and 8-900 ftlb torque.
This truck will haul the mail!!!! My normal mpg's are 16-17 and that is with a little lead foot action. This truck
will pull whatever you can put behind it. I know there is more that I am leaving out and will update this ad as I remember
but if your interested and are serious I can wear your ear out with all the new stuff on it once we are in front of the truck.
Also included with the sale (these are spare items I have on the shelf): new alternator, new high torque starter, new GPR, CPS,
used radiator, intercooler and pipes, gently used new stock turbo, complete pan to pan 7.3 motor out of another 2000 F250
that tested 420 across the board.
As stated before there is a ton done to it and just drawing a blank.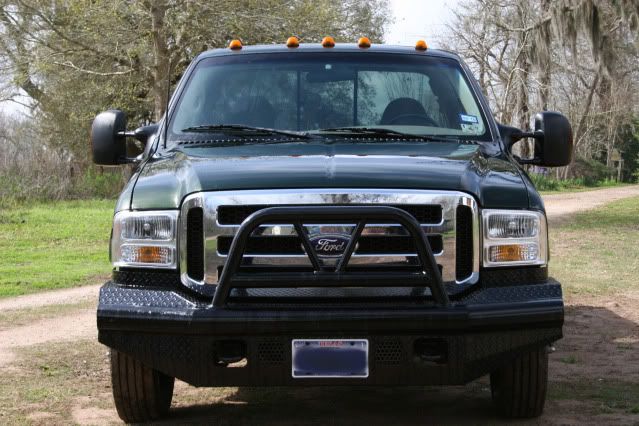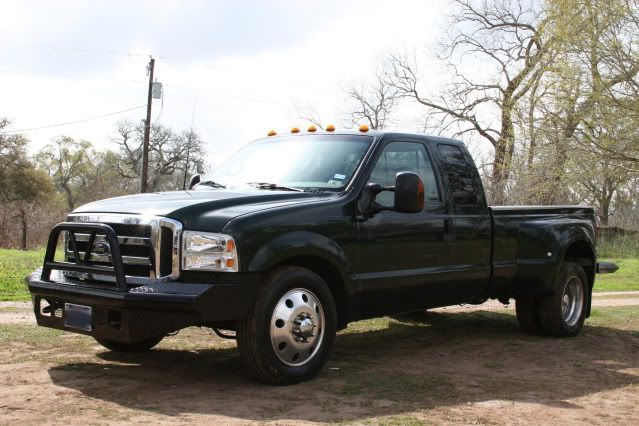 First $20k obo...... takes it, you won't be disapointed!!!
*** Working on adding pics ***