Discussion Starter
•
#1
•
Started life as a 1992 F250 with a high horsepower panty dropping 351 windsor, and thats right...a 5 speed manual to put that 200hp and 315ft lbs of input shaft snapping torque to the ground.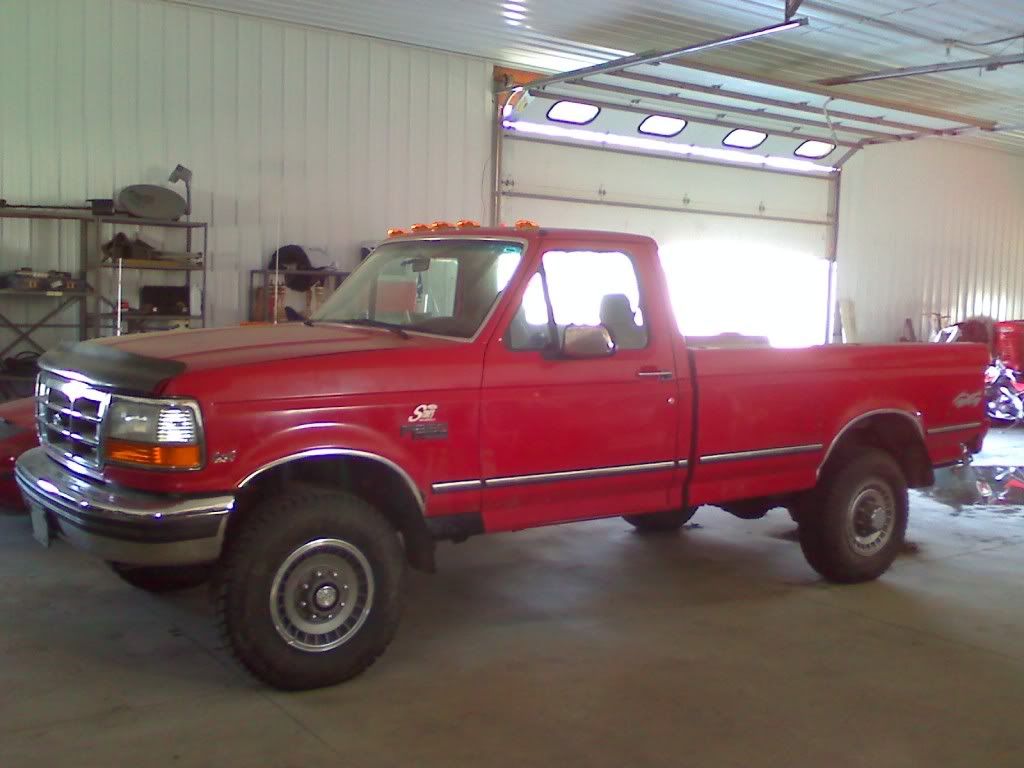 Got smashed into by a buddies 96 powerstroke
Then the tear down came
And some more tearage downage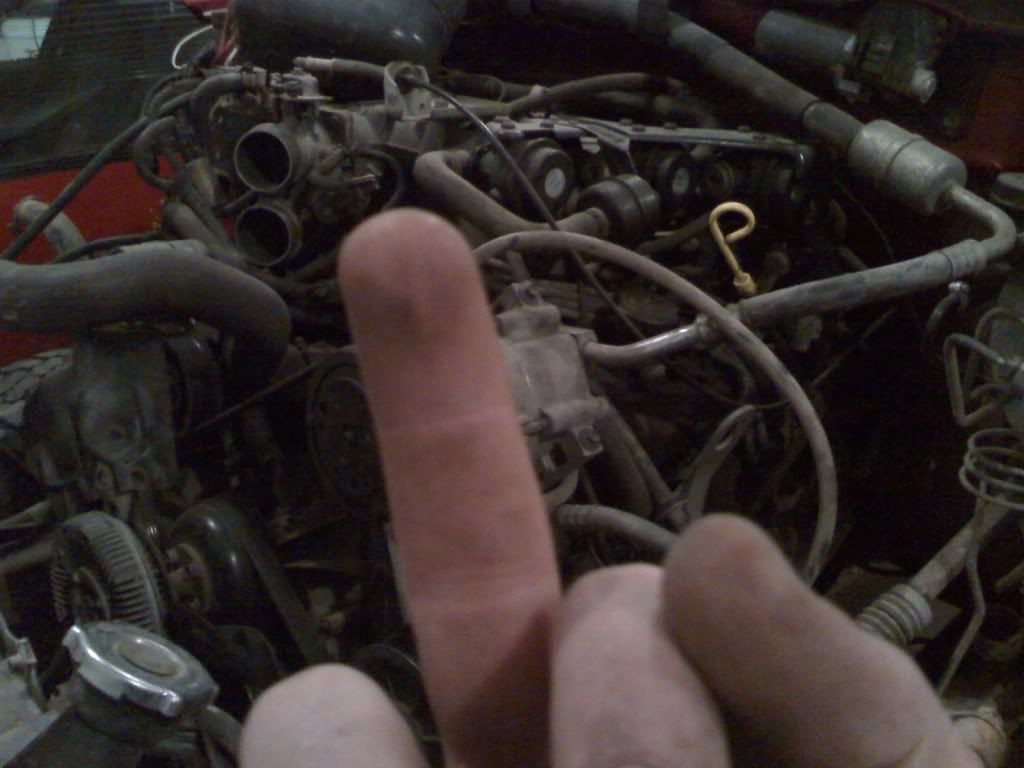 Look at all that rust from under the 5th wheel plate
Stripped down to bare frame, painted with por 15, kp dana 60 installed and 6 inch tuff country lift kit installed
Pulled the engine out of the derdge
Engine in the Ford using Ford Cummins mounts
Bell housing adapter for a getrag to nv 4500 conversion
Merica' beer pong table and transmission installed
New cab on and making progress
More progress, found a rust free bed and test fitting tow mirrors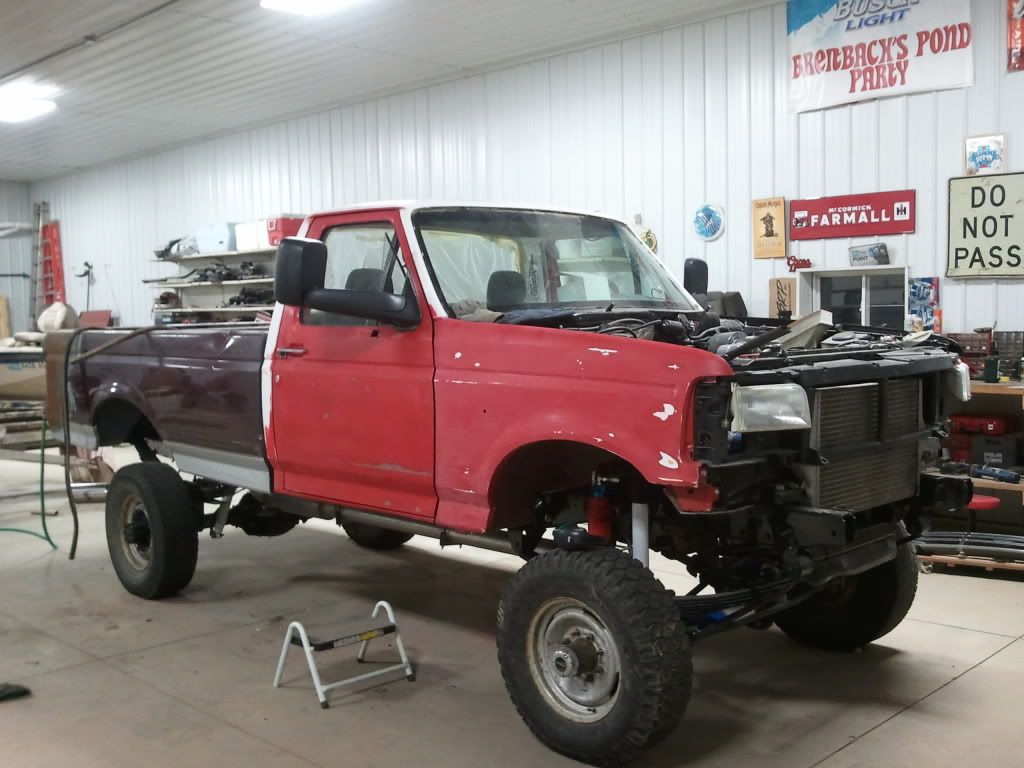 Body work almost finished, getting ready to be sent to Line-X of Mason City, Iowa
Fresh out of the Line-X shop
Put back together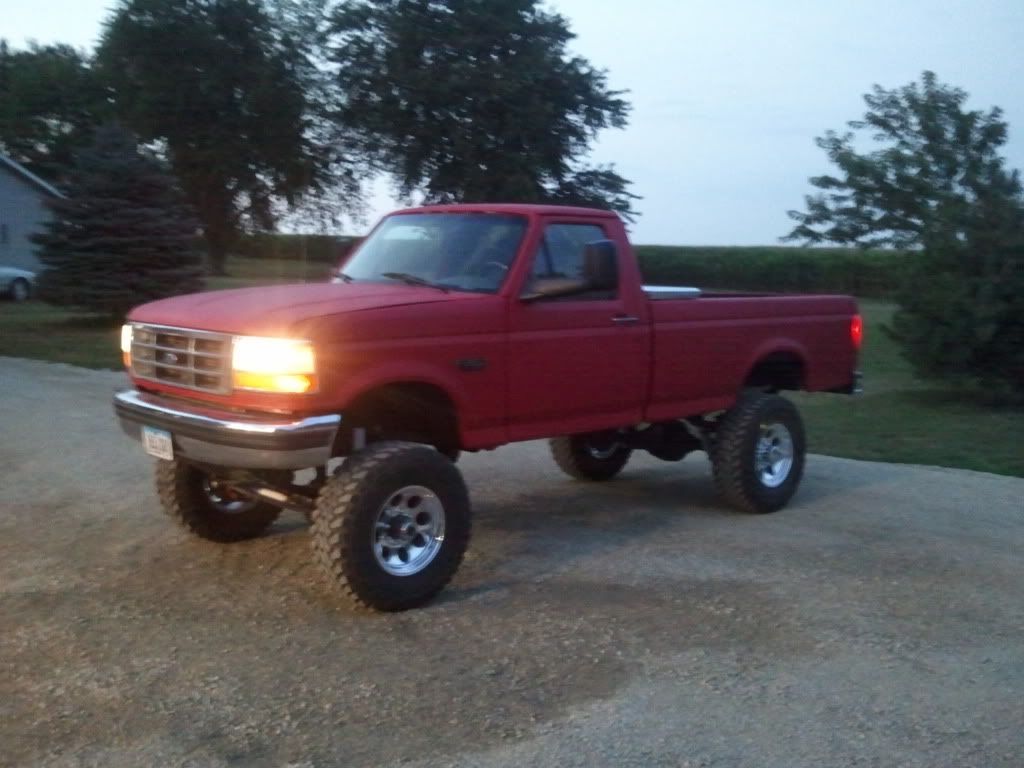 No pics, but installed a 3.5 PMF rsk and lowered the rear back down quite a bit, now it doesn't ride like a dump truck!!!
And the most recent pic, playing in the snow in the middle of our field