Discussion Starter
•
#1
•
I've been looking around on Diesel forums trying to find one solid write up on the Mirror Upgrade for the 99-early 03s. I have found several you can read through to get the just of things, but I want to try my best to make a one stop shop for the complete MOD, from modifying the 03-07 Mirror harness, to installing a 91-94 Ford explorer Momentary defrost switch w/ timer. I understand the OE mirrors heat stays on once the ignition is on, I personally would only like Heat on demand. This is upgrade is popular due to heated Mirrors/Turn signal & running lights. I'm not taking any credit for this upgrade, just compiling information I've found on other threads.
Parts needed:
03-07 Mirrors
03-07 Mirror harnesses
-Left Hand part # 1C3Z14A411BA
-Right Hand part # 1C3Z14A411AA
Pins (for Mirror Harness)
-
http://www.clipsandfasteners.com/Ford_Wedgelock_Pin_Type_Terminals_20_18_Gauge_060_p/a20475.htm
4 pin Molex connectors
-
http://www.amazon.com/Molex-4-Pin-Connector-0-093-Sets/dp/B0009WBHLK/ref=sr_1_2?ie=UTF8&qid=1336177804&sr=8-2
(this does not include everyday shop parts. ie - electrical tape or wire)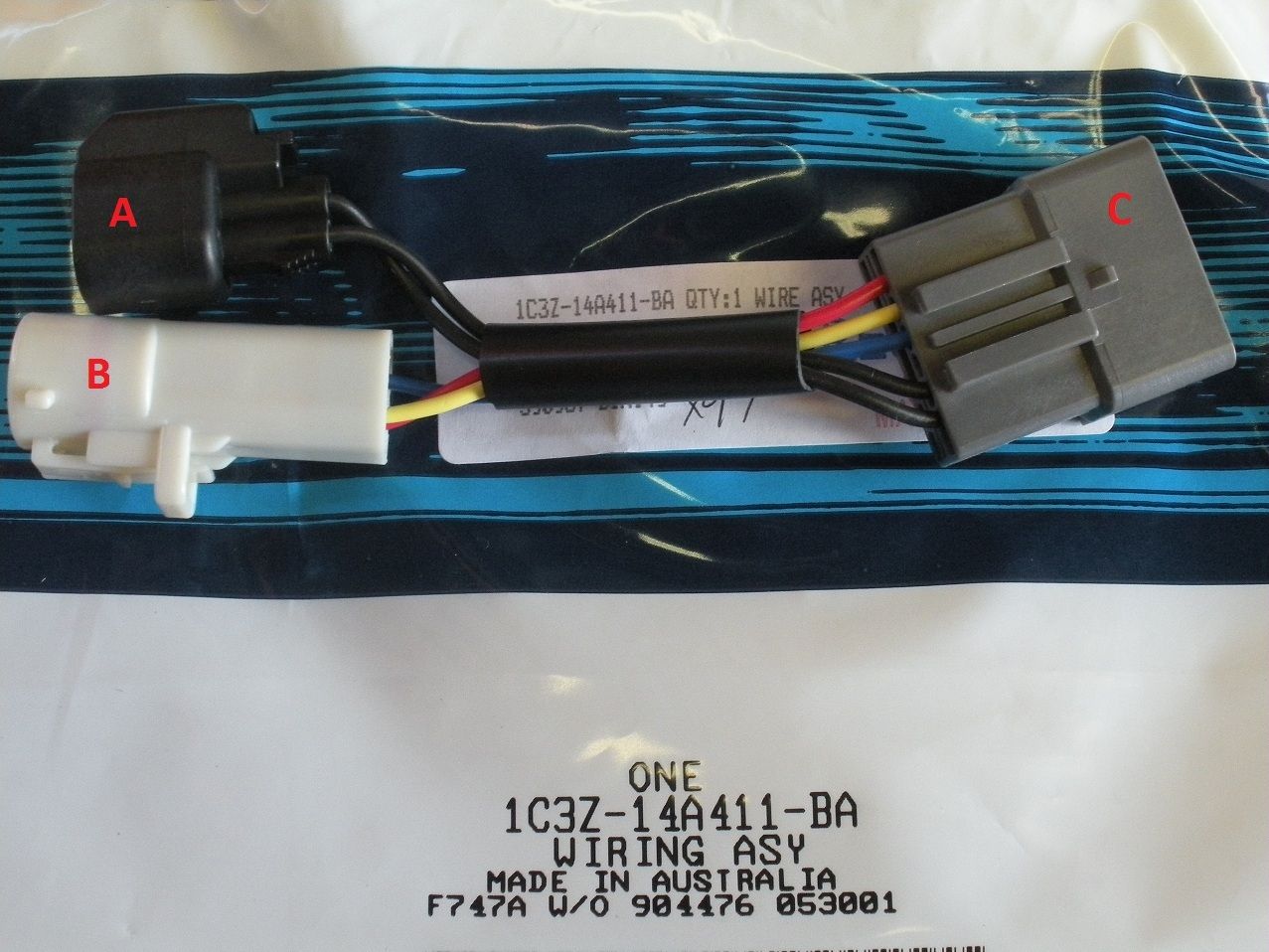 A) Plug for Heated Mirror Power & Ground for Mirror. Later on in the write up, this plug will no longer be needed and will be replaced with the Molex 4 plug. B) Plug for Mirror control C) 03-07 Mirror Plug
As you can see in the picture, Pin hole 4, 7-10 are empty.. We'll only be utilizing pin hole 4 (Turn Signal) & pin hole 7 (running light)
Not too many pictures at the moment. I was supposed to get the rest of my parts in today. I'll take as many pictures as I can of the process, and I'll keep my thread updated as throughout the upgrade.