Michigan Firearm Deer Season
---
Tomorrow is opening day. Just wondering who is getting out in the woods. I'm not going to be able to make it, but any pics would be awesome to see.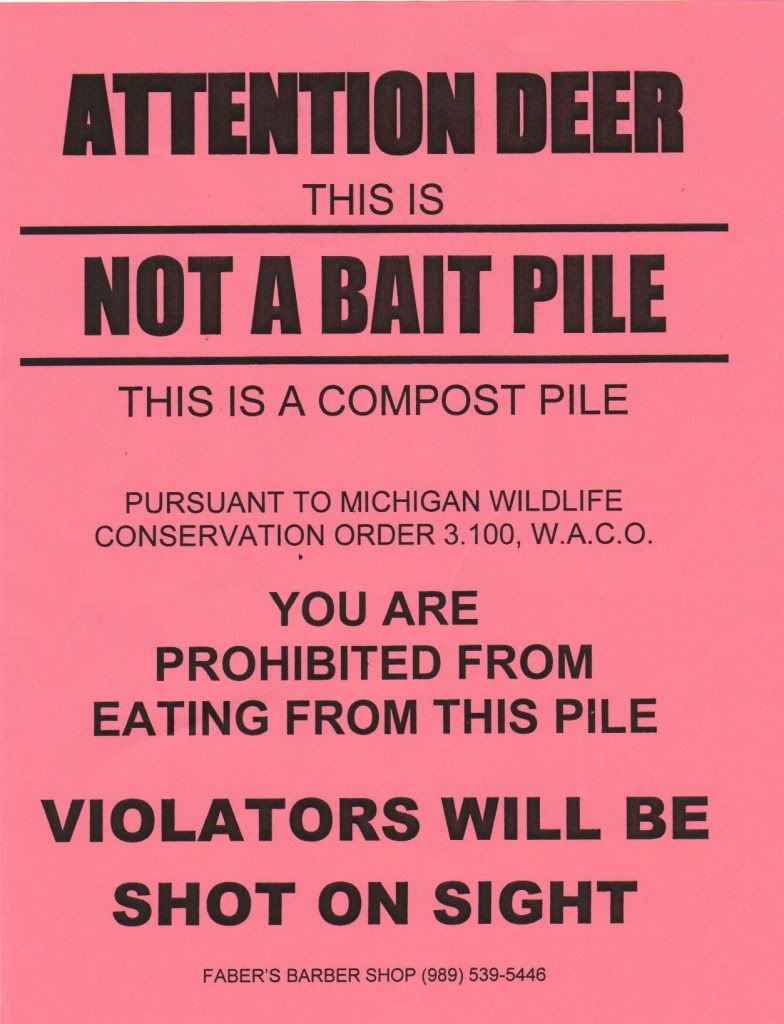 ---
2000 F250
Maual 4 wheel with warn premium hubs
4" superlift
315/75r16 Goodyear Wrangler MTR
Straight piped
203 stat and billet housing
Mag-Hytec rearend cover
autometer sport comp guages
170,000 miles
PSN Veteran
Join Date: Nov 2007
Location: No man's land
Posts: 15,561
Re: Michigan Firearm Deer Season
---
im not going out in the woods, but i do aim for them while driving lol
---
02 f250
Re: Michigan Firearm Deer Season
---
are your deer in rut yet out here in montana they have yet to rut
---
twice tottalled
To view links or images in signatures your post count must be 10 or greater. You currently have 0 posts.
01 F250 cc 4x4 straight pipe, custom front and rear bumpers, 1 ton rear susp, flatbed, TS Chip, king ranch rims, 315 tires
Quote:
Originally Posted by Aljay
Since when do 7.3's puke coolant like an overfilled hooker on a busy night ?
Re: Michigan Firearm Deer Season
---
Made it out, took a 6 @ 9:15/9:30am. Missed big 8 @ 2:30pm. Cousin shot small 9. 12 yr old son seen some but didn't shoot.
---
'07 F350 3" lvl, fndrs trmd, 37" M16's
Ultra lites ECT,EGT,EOT Oil and top fuel billet caps
banjo bolts drilled cautiously, ccv, zoodad mods Dieselsite coolant filter
SCT SF3 can tunes

Mike's Diesel Performance
KT Performance
DieselPowerProducts.com
Dieselsite