offical N.A.D.M./SCT flyer. copy and print
---
copy and print this flyer and bring it with you. stop by the garrett tent when you come in for a food and or raffle ticket.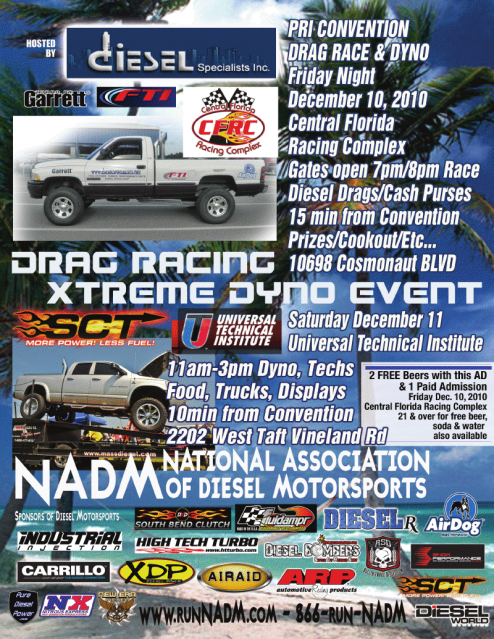 ---
Garrett Turbos * FTI Competition Transmissions and Torque Converters * Pureflow Technologys * Turbosmart
Re: offical N.A.D.M./SCT flyer. copy and print
---
1 flyer per customer please....
---
Garrett Turbos * FTI Competition Transmissions and Torque Converters * Pureflow Technologys * Turbosmart