PRI Show/ Drag Races 12/10 @ 6pm Orlando, Florida
---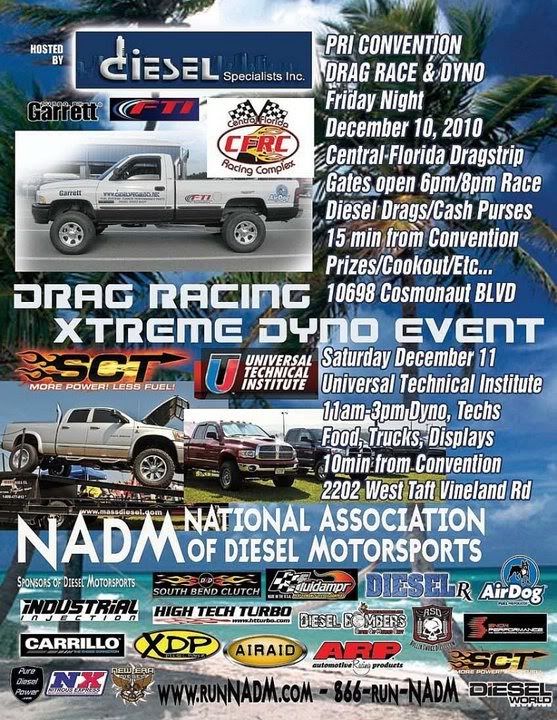 ---
1999 f350 stage ones, adrenalin, southbend, 22.5's...
1995 dodge cummins, profab, 5 tons, kings, 20.8 38's (74's)
"If it was cheap to ride high everyone would do it"
Re: PRI Show/ Drag Races 12/10 @ 6pm Orlando, Florida
---
small error on this flyer gates open at 8:00 pm. this will give plenty of time for folks at the pri show to get back to there hotels and take a shower and relax for a bit. also the new flyers will have a beer coupon on it.. coming soon.
---
Garrett Turbos * FTI Competition Transmissions and Torque Converters * Pureflow Technologys * Turbosmart