Roosevelt's On Immigration Circa 1907........
---
Theodore Roosevelt's ideas on Immigrants and being an AMERICAN in 1907.
'In the first place, we should insist that if the immigrant who comes here in good faith becomes an American and assimilates himself to us,
he shall be treated on an exact equality with everyone else, for it is an outrage to discriminate against any such man because of creed, or birthplace, or origin. But this is
predicated upon the person's becoming in every facet an American, and nothing but an American
...There can be no divided allegiance here. Any man who says he is an American, but something else also, isn't an American at all.
We have room for but one flag, the American flag... We have room for but one language here, and that is the English language..
And we have room for but one sole loyalty and that is a loyalty to the American people.'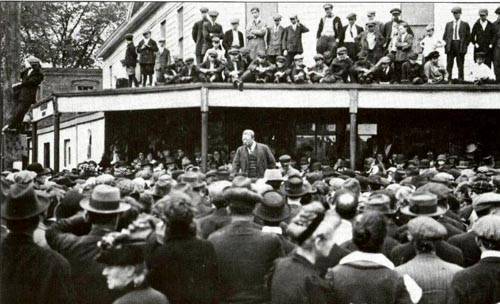 http://www.snopes.com/politics/quotes/troosevelt.asp
Tbar
---
Ignore narcissistic trolls.......without an audience they shrivel up and go way.....!!!
To view links or images in signatures your post count must be 10 or greater. You currently have 0 posts.
PSN Local
Join Date: Jul 2008
Posts: 83
Re: Roosevelt's On Immigration Circa 1907........
---
Right!!!!!!!
What no one seems to be remembering in this whole immigration thing, is what about the people who immigrated here legally. Not only the people who came here from Western Europe who signed in at Ellis island, and agreed to only speak English on the streets, and their native tongue in their homes, if even at all. But the more recent immigrants. My friend Javier immigrated here from Guatamala when he was 5 years old. He has spend the last 20 years taking tests, and dealing with waiting periods to get his green card. What do we tell these people??? Sorry you wasted 20 years of your life becoming a United States citizen, but now anyone and everyone can move in, with no rules or laws, just because the ACLU said it was ok.