Re: Another 7.3 Powerstroke Bronco Build
---
Posts like these are why I love PSN.
---
96 F250 RCFB 4x4 7.3
96 f350 CCLB Dually ZF5, custom flatbed, Gregio Medio Lamborghini paint, 3" dp 4" MBRP exhaust
95 F250 RCLB 7.3 4x4 conversion with 5" Sky RSK, D60 front, 18" American Racing, 35" Nittos, DIY SD intercooler, Melling LPOP, DIY 6637, Baby Swamps with TS6 and Swamps tunes, boost pyro trans

To view links or images in signatures your post count must be 10 or greater. You currently have 0 posts.

05 F350 RCLB Dually SOLD
Bronco Guru
Join Date: Feb 2019
Location: Central Wisconsin
Posts: 23
Re: Another 7.3 Powerstroke Bronco Build
---
Mush! I remember reading your forum on
FSB
back in 2016 when I was in high school watching your build get better and better. You inspired me to go ahead and start working on my own 7.3 bronco. I just bought the donor 3 weeks ago and stripped down the donor last weekend. I hope my build someday will be as bad ass as yours
---
7.3 Powerstroke Bronco in the works
PSN Local
Join Date: Sep 2011
Location: Winnipeg, Manitoba
Posts: 96
Re: Another 7.3 Powerstroke Bronco Build
---
It always makes me happy to hear when people are doing this swap. Glad I could help.
It took longer than expected getting these pictures up but here is the almost finished interior. New head unit installed with bluetooth and remote borrowed from the Kenwood stereo in my Jeep, seats upholstered and installed. I need to take the seatbelts out and take them back in before I can install the remaining trim Ė they donít roll back up after they are unbuckled.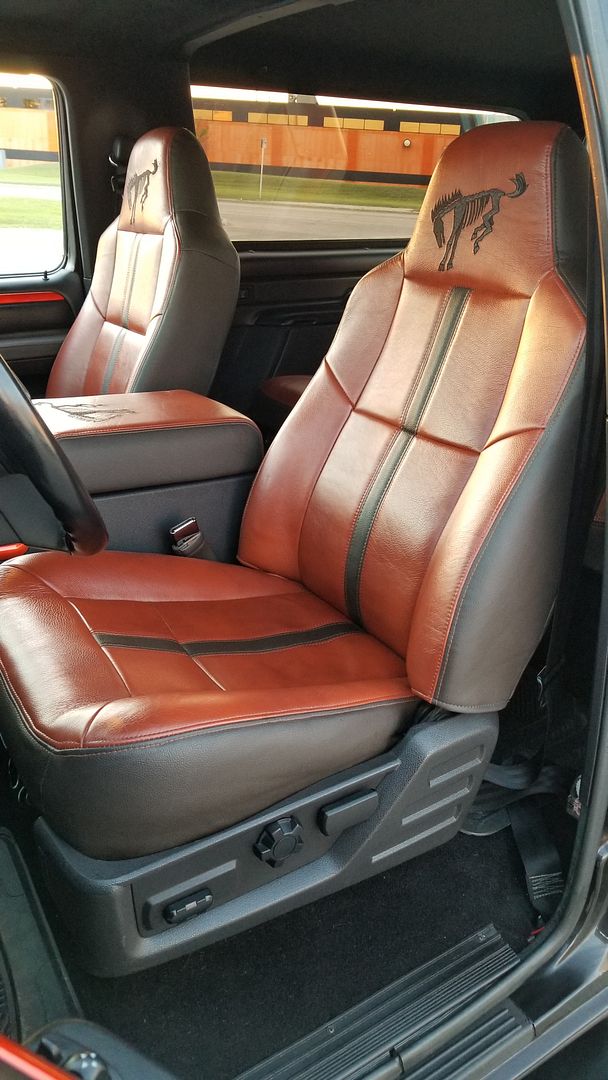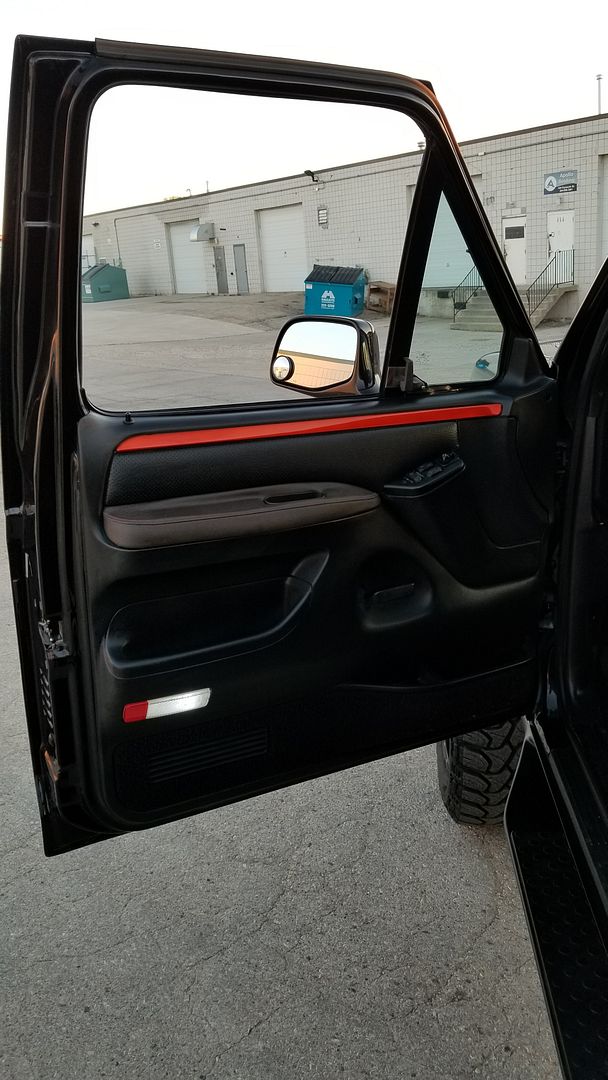 I installed a PMF dual steering stabilizer to deal with some of the play I have in the wheel hoping this would help but it feels close to the same as it did with the single factory stabilizer. I struggled a bit with the install, there werenít any instructions, hardware was too short to get the threads started or fit washers on (may be due to the extra mil thickness from the paint), U-bolts were too tight to fit over tie rod, etc. Overall it looks good but probably overkill and Iíll need to tweak the install yet (lost some turning radius when turning right).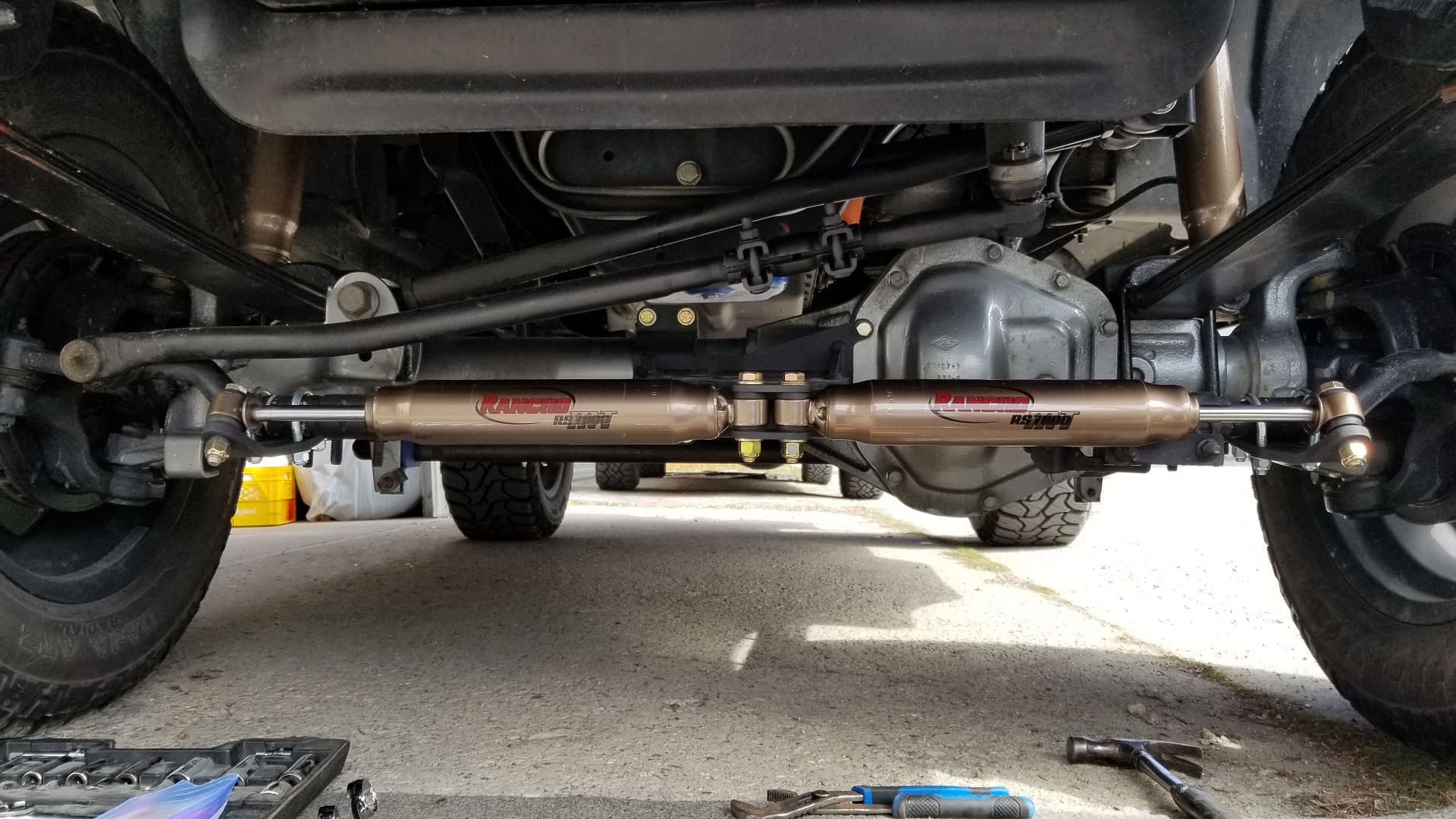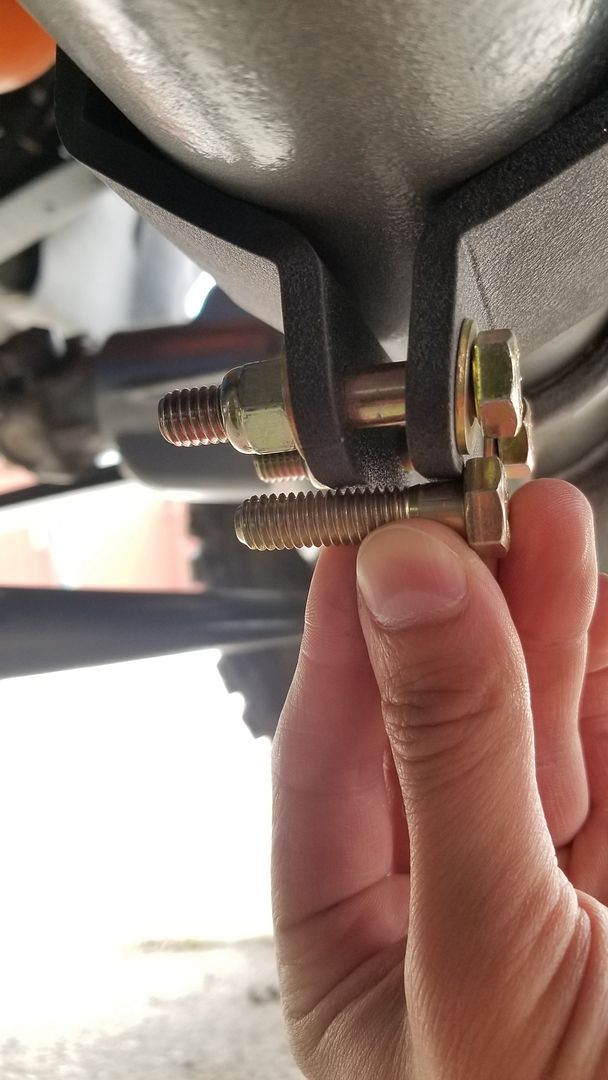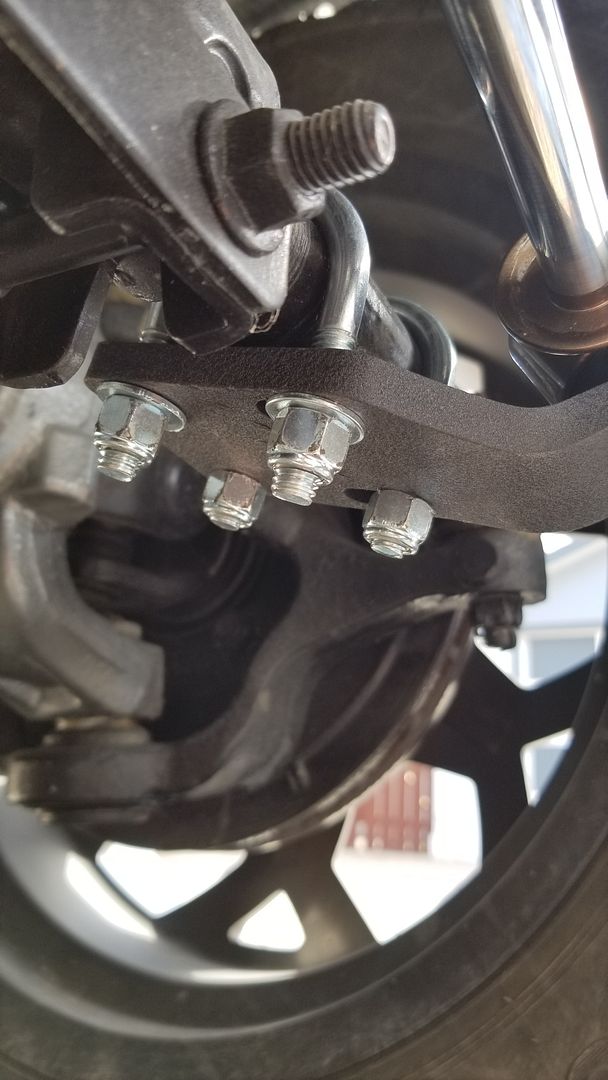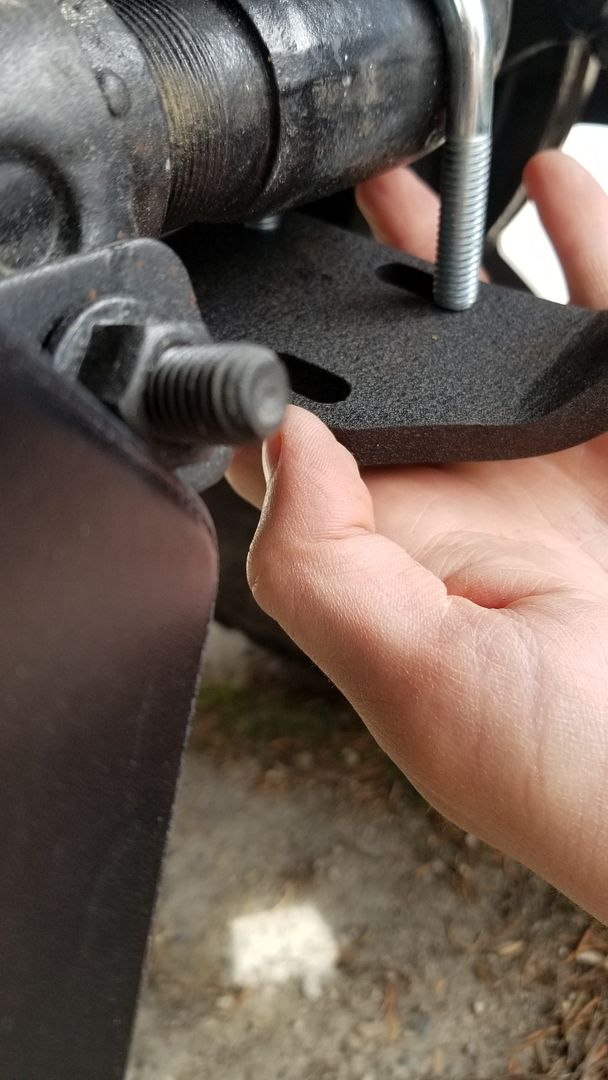 I am now in the hunt for new U code front leaf springs to bring the front down and level things out better and potentially allow a little more clearance for getting in 7í garage doors (roof has been scraped pretty bad). At the time of choosing the suspension setup and proper leafs most were pushing for V codes but I think the lower rated U codes will be a better solution Ė will report when I get around to this swap.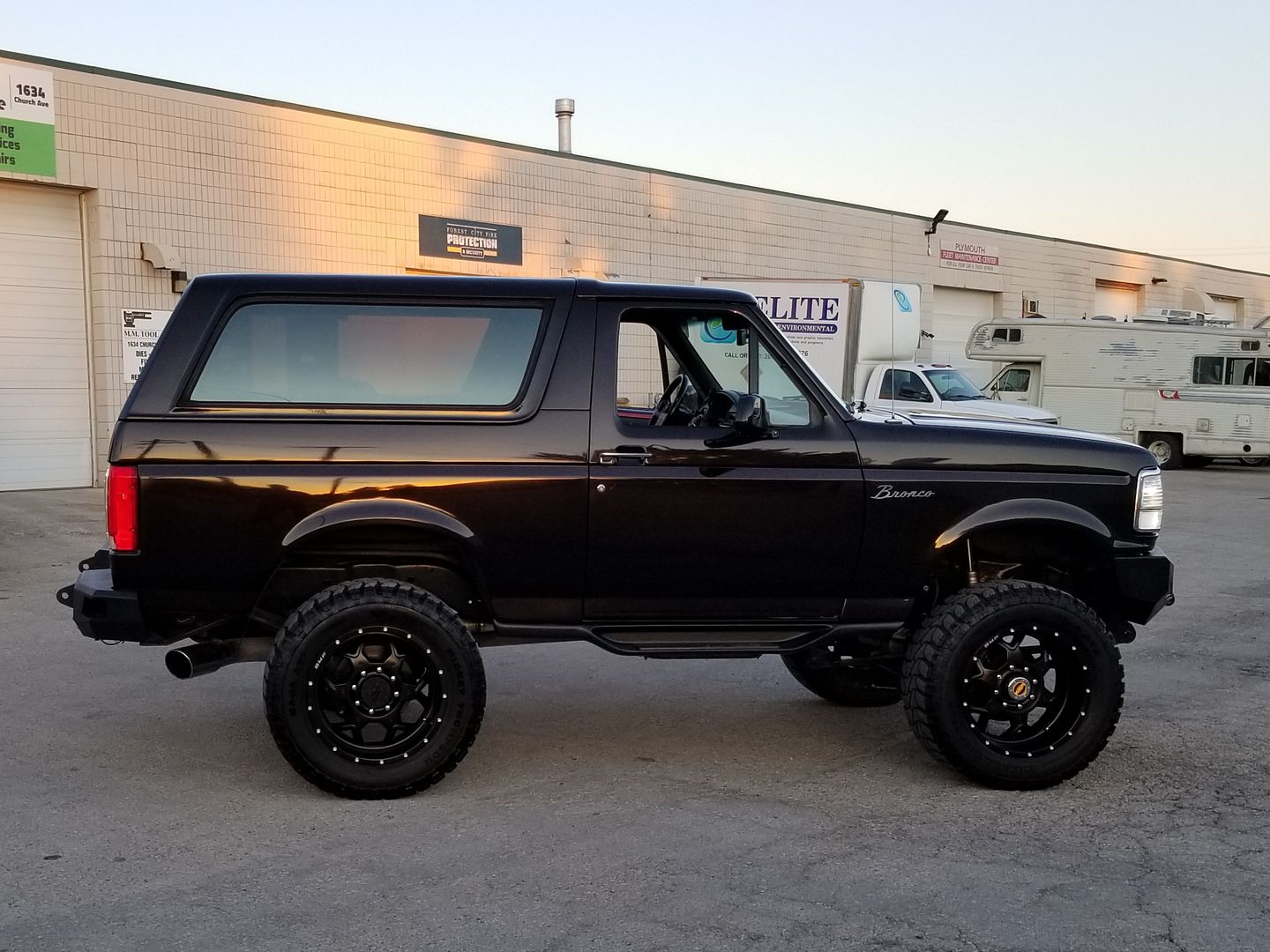 Iíve been looking into new tunes for my 6 position chip or make the switch to the Hydra. Iím currently driving in the stock tune because itís frustrating driving with the tunes I have and the transmission shifting the way it does (on my second batch of tunes). Considering 1023, JeliBuilt, or SDK tunes.
Still really enjoy these headlights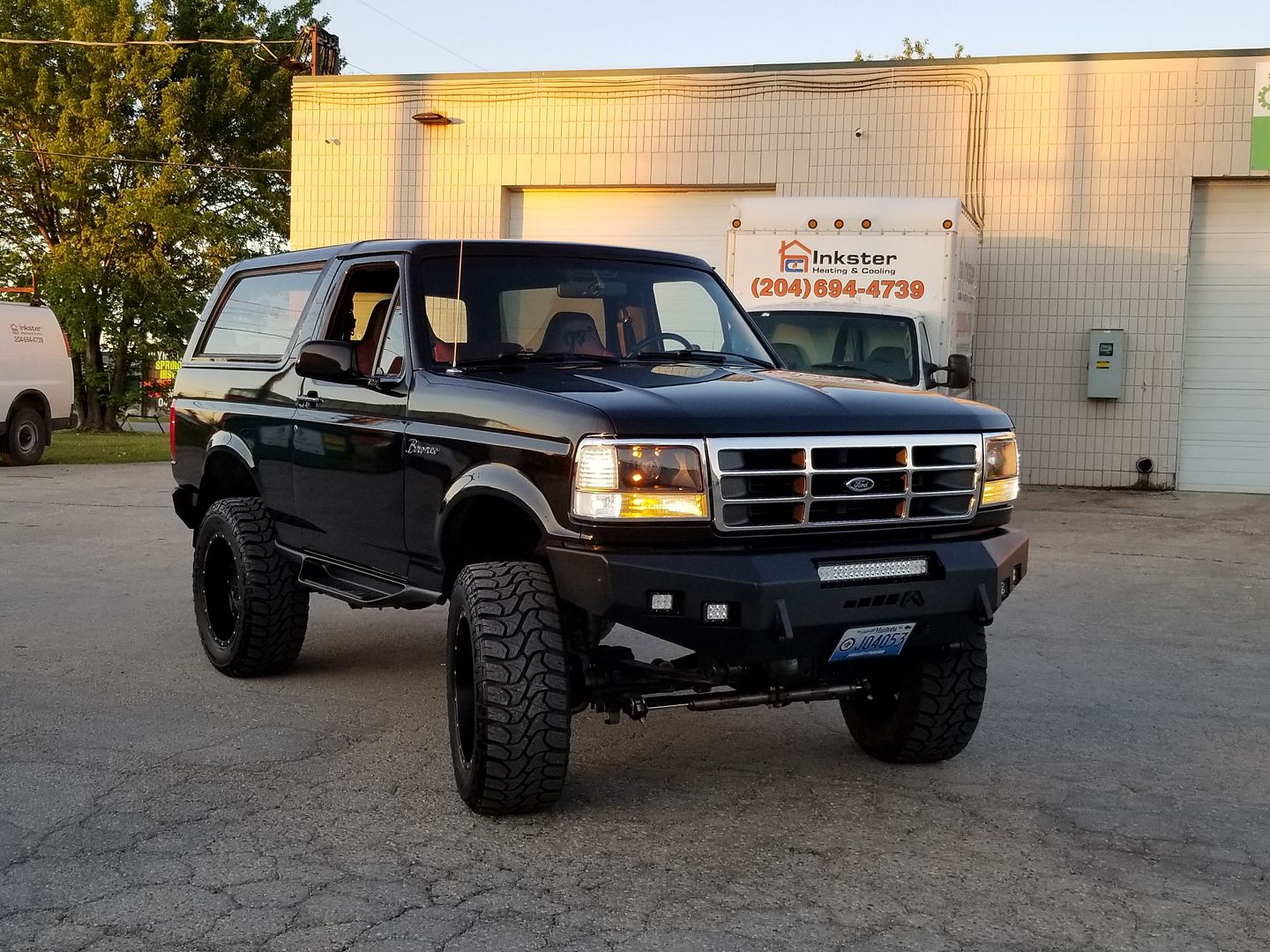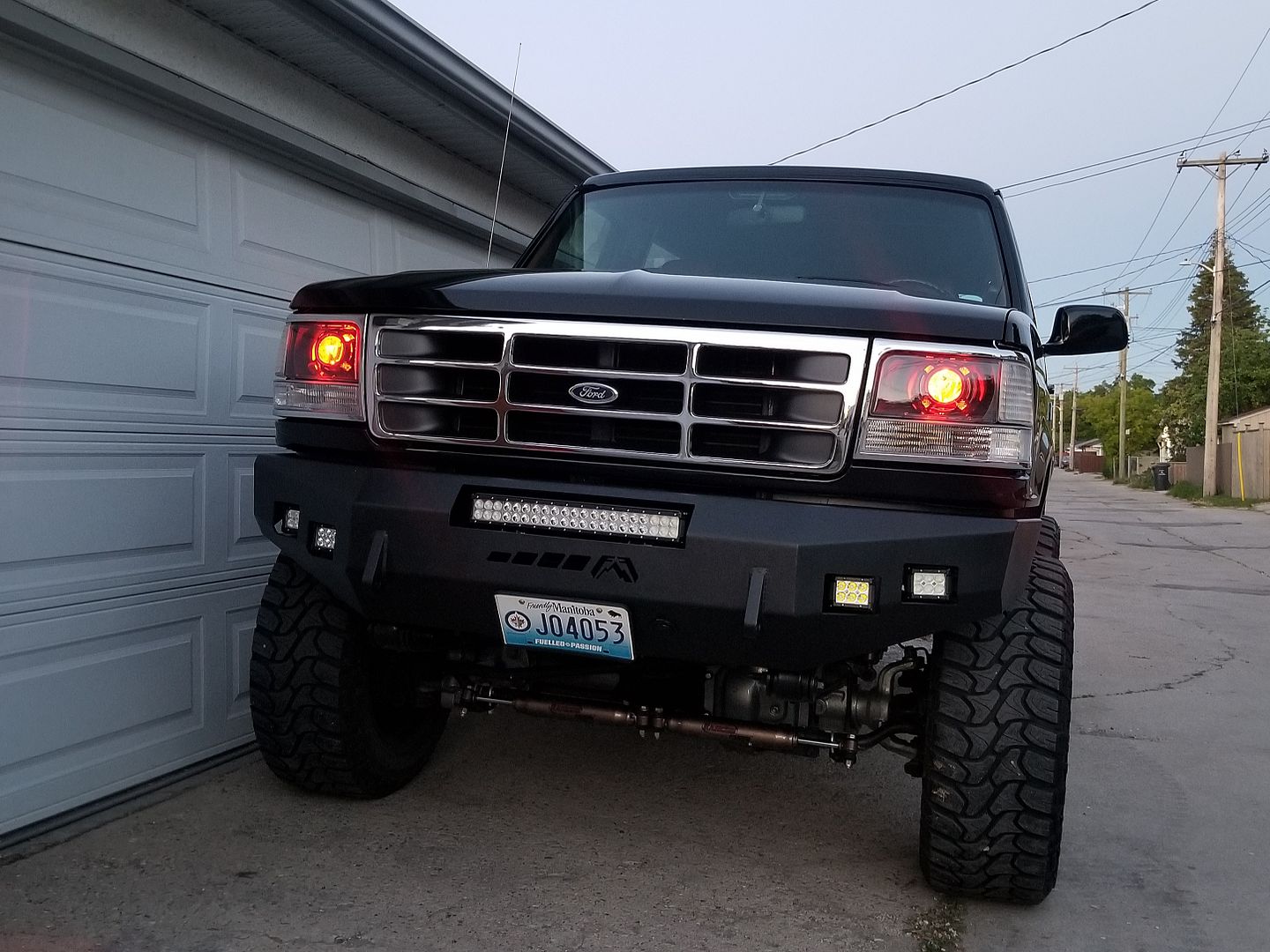 ---
Early 99 CC SB, Auto, Dana 60, 4.10's, DP Tuner, 4" MBRP, AFE Stage II, Pre-pump kit, Harpoon mod, T-500, 4.5 Icon Hanger Lift, 20x9 Moto Metal 957, 295/65R20 Toyo AT2 - SOLD

Bronco, 97 7.3, rebuilt 97 E4OD, E99 SD axles, 3.73's, Swamps tunes, Baby Swamps, T-500, Banks IC, 4" Flo~Pro, PMF 3.5" RSK V codes, 20x10 BMF's, 35" Mickey Thompson ATZ
Re: Another 7.3 Powerstroke Bronco Build
---
That looks really good
---
96 F350 rclb drw 2wd psd (built not bought)
01 Excursion Limited 4wd psd (the wifes ride)
02 F350 cclb drw 4wd psd (the land yacht)

To view links or images in signatures your post count must be 10 or greater. You currently have 0 posts.

Re: Another 7.3 Powerstroke Bronco Build
---
Wow, you absolutely killed it on the interior and seats! Have you seen the sill and scuff plates from
OBS
solutions (
https://squareup.com/store/obssoluti...d-scuff-plates
)?
I had the exact opposite problem with PMF... they shipped me radius arm brackets without hardware. Good luck with customer service.