Ford with a Cummins
---
I have been wanting to do a cummins in a superduty for quite a while, with the amount of information available makes things pretty easy.
2001 F350 crew formerly V10, getting a 175 HP, 12V, and NV4500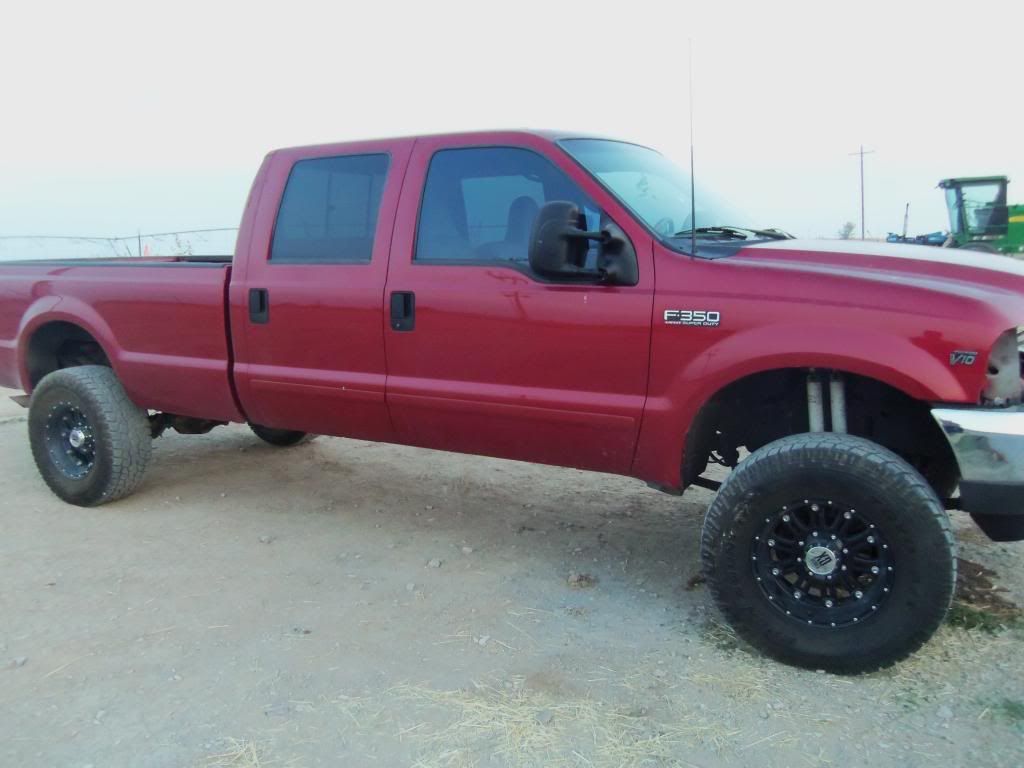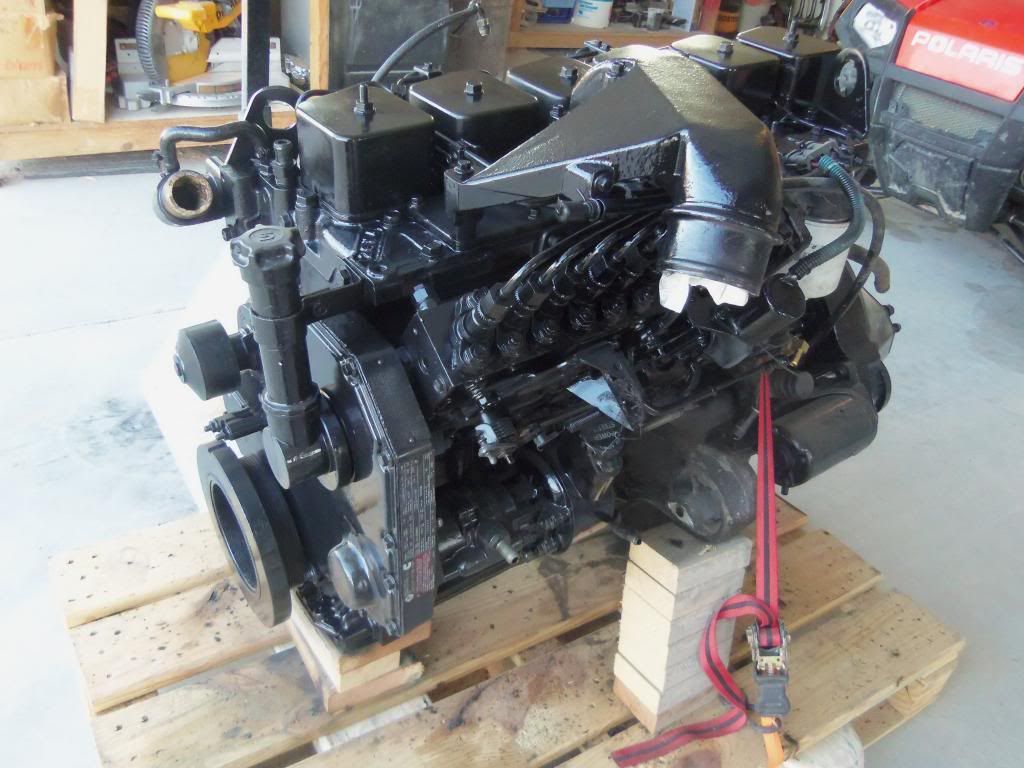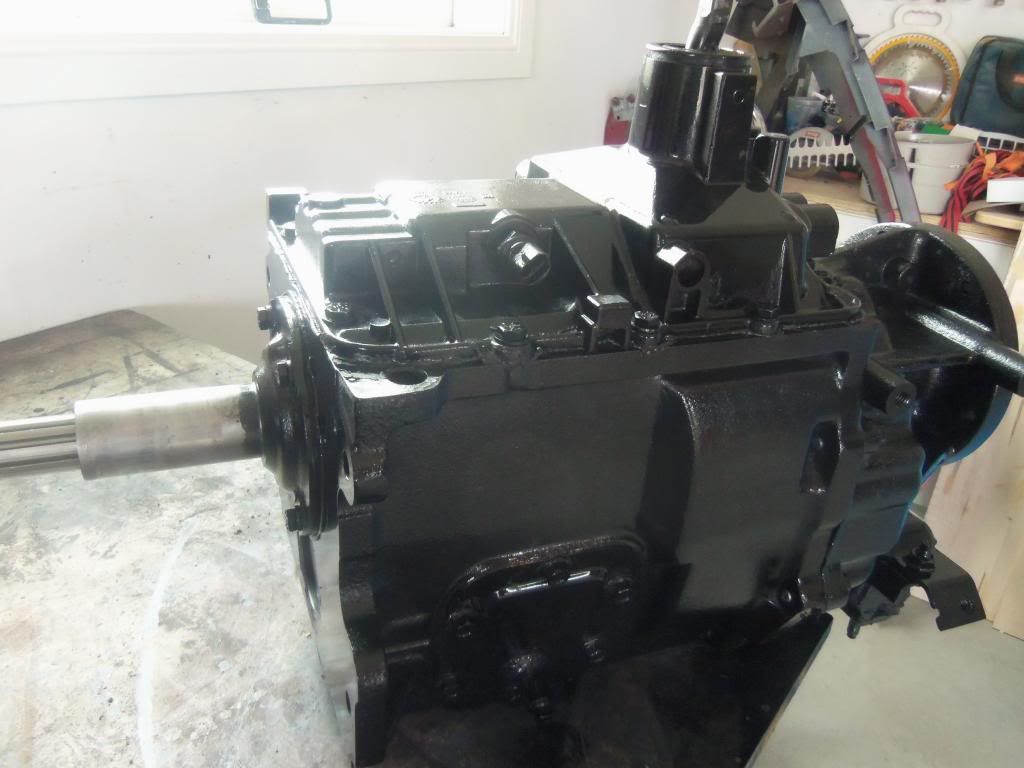 ---
2000 PSD crew 4x4
Re: Ford with a Cummins
---
good looking swap!

did you use the 12v relay box from the donor?
Re: Ford with a Cummins
---
Very clean looking!
---
2008 F-250 4X4 CC LB
2.5" lift
325/60/20 Duratracs
20x9 Monsters
Linex
Re: Ford with a Cummins
---
Is the relay you speak of the grid heater relay? I have yet to do any wiring but was going to wire the grid heater independently. I am about to order a Destroked tach kit and I plan to just tie the Ford neutral safety to the frame rail in the neutral position.

Do I need relays for the fuel shut off or the starter trigger?
Do the heater hoses matter which way they are plumbed?
If I plumb the lower radiator hose the same way it was in the Ford?

Thanks for the input.
---
2000 PSD crew 4x4
Re: Ford with a Cummins
---
Nice cant wait to see finished
Awesome bro!

Sent from my DROID RAZR using AutoGuide App
---
2005 CCLB FX4- studded, blue spring, 6.4 banjo bolts, 6 inch lift and 35" Nittos
PSN Newb
Join Date: Oct 2012
Location: Commiefornia
Posts: 36
Re: Ford with a Cummins
---
looks like fun looking forward to seeing it done
also interested in seeing how the dodge trans works in the ford chassis
PSN Newb
Join Date: Jan 2012
Location: Kentucky
Posts: 30
Re: Ford with a Cummins
---
Hey Splitshot, great looking work on that truck. I've got a gasser like yours that I've been thinking of doing a Cummins swap on. I'd love to see some more pics of things you've done, and know how you adapted certain things like. Did you use the Ford
AC
compressor? Did you use the vacuum pump on the cummins to run you brake booster, hvac system? What did you use for power steering pump? How did you make the speedometer work with the NV?? Which alternator? Reuse the Ford V10 one? I know it's a lot of questions, sorry. I'm just really excited about seeing you do this build. Any answers about these questions, and just all the other stuff you do to make it all work would be GREATLY appreciated, thanks.
Re: Ford with a Cummins
---
Thanks for the complements. I dont have everything done yet but I made a plate to use the ford alternator because I didnt want to be stuck somewhere and waiting days for a custom order part.
Im finishing up the tach and
AC
right now using destrokeds tach kit, Ill let you know in a bit how it works. The cummins I have has the
vac
pump on it, I used the cummins PS pump and fixed the hose to fit the ford box. Im told the
ABS
sensors will keep the speedo working as usual? Im about to run it this week as soon as I finish some loose ends.
Does anyone know the wiring on a V10 to the destroked tach adapter? Crank pos. has a gray wire and a blue wire. The cam pos. has a green wire and a blue wire. Which ones are positive and how are they put together?
---
2000 PSD crew 4x4