Box Truck MPG
---
Here is our box truck for the shop. 1994 F350
4x4
5spd 12ft box. We took it to the NTxPSA rally this weekend loaded with intakes etc and 3 people in the truck and we got 11.3mpg @ 70mph. I didn't think it was bad at all. Truck is all stock except an S&B cold air intake.
I thought it was pretty good considering the truck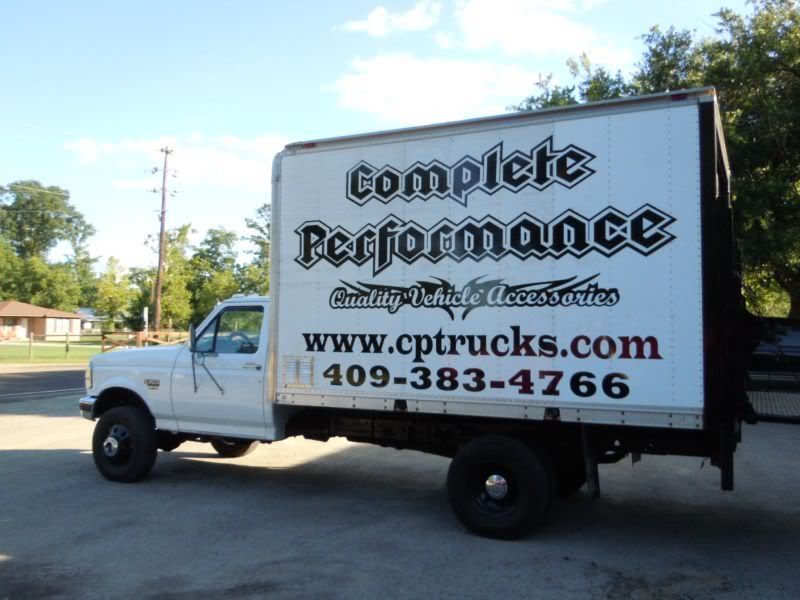 ---
[CENTER]1994 F350 4x4 5spd, 1995 F250 4x4 5spd, 1996 F250 4x2 auto, 1997 F350 4x4 auto, 1997 F250 4x2 auto
#27
Re: Box Truck MPG
---
Not bad at all
---
Dave G

06 F250 Lariat 4x4 leveled on 35s

4 inch flowmaster exhaust
Bulletproof diesel egr delete.
Bulletproof diesel FICM
Performance Machine & Manufacturing Coolant Filter Kit

ECM and FICM tuned by Bill at PHP SCT tunes from Gearhead, Innovative and Wildman
Re: Box Truck MPG
---
pretty good considering its not exactly areo-dynamic either
---
2001 F250
2000 F250
PSN Local
Join Date: Jul 2008
Posts: 79
Re: Box Truck MPG
---
Oh that cant be the right truck, its missing the big airhorns!
---
01 F350 CCLB SRW