comparitive viscosity chart
---
I have posted this chart to be used as a reference. It basically shows how to compare oil viscosity between different viscosity ratings. An example would be to show that an SAE 50wt ENGINE oil is close to the same viscosity of 90 weight GEAR oil at operating temps. It can also be used when comparing UOA's as some labs use Saybolt (aka: SUS) viscosity while some use Kinematic (aka: cSt) viscosity.
http://i304.photobucket.com/albums/n...sity_chart.jpg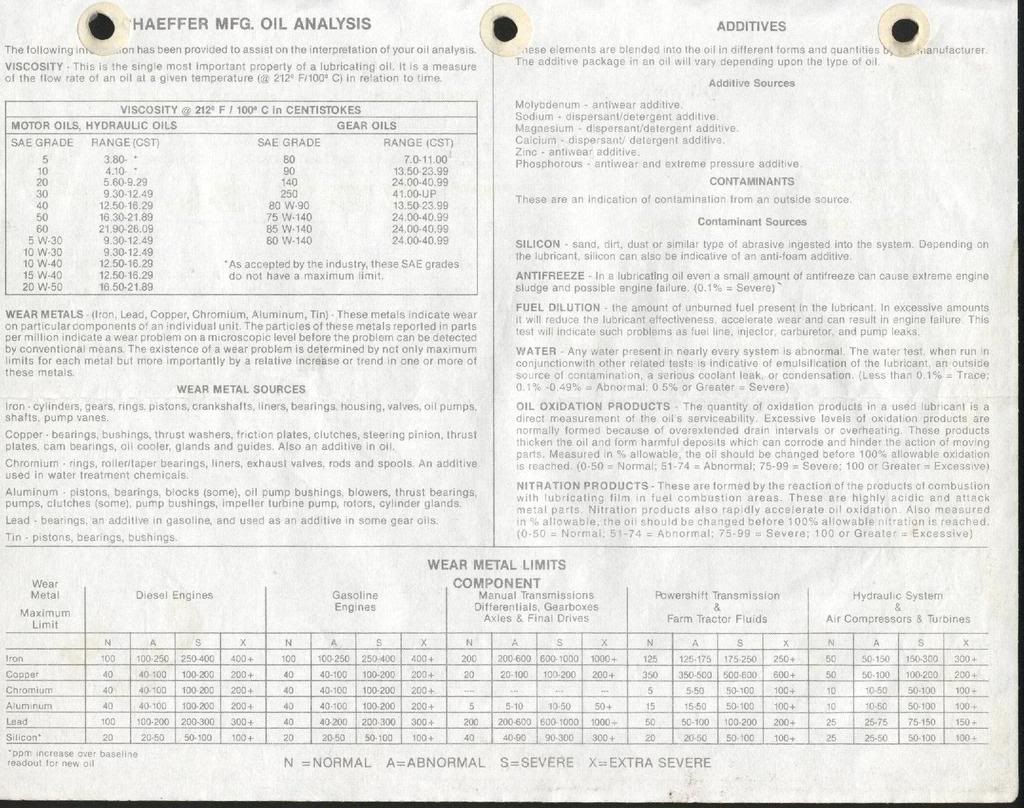 Hammer
---
2002 Corvette Z06...my Auto-X, track car, and play toy
2001 Ford F250 Lariat 7.3PSD...daily driver
2000 BMW 328i...another daily driver for the GF
1997 Yamaha YZF1000R
1995 Volvo WIA-64TTES w/ Cummins N14-500hp/1750 ft/lbs
1994 Chevy Camaro Z28...will be selling soon
---
Last edited by Tom S; 01-01-2010 at

12:03 AM

.